Constantly checking your ex's social media? – You're not the only one.
A new survey, conducted by employment firm Protecting.co.uk, has found that a massive 95 per cent of employees use company time to snoop on ex-boyfriends and girlfriends, with women proving to be the biggest offenders.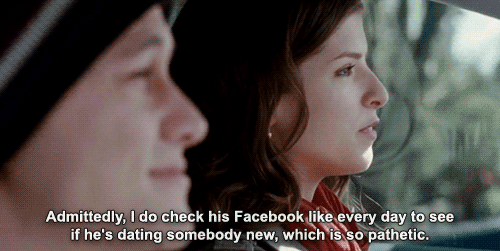 Of the 3,000 respondents, an overwhelming majority admitted to having used sites like Facebook and Twitter to glance into the lives of past partners.
We humans are nosey by nature, and it seems that even getting into a new relationship doesn't stop the urge to have a good ole' gawk at your ex's holiday photos.
Most offenders are just 'curious' about how their ex-partners are getting on, though some did admit to longing for a second chance.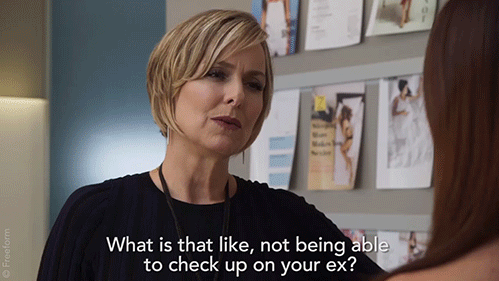 The worst offenders were found to spend up to four hours per month nostalgically scrolling, while the average person spent one and a half hours per month.
We're definitely not doing ourselves any favours, but hey – we'll learn yet.