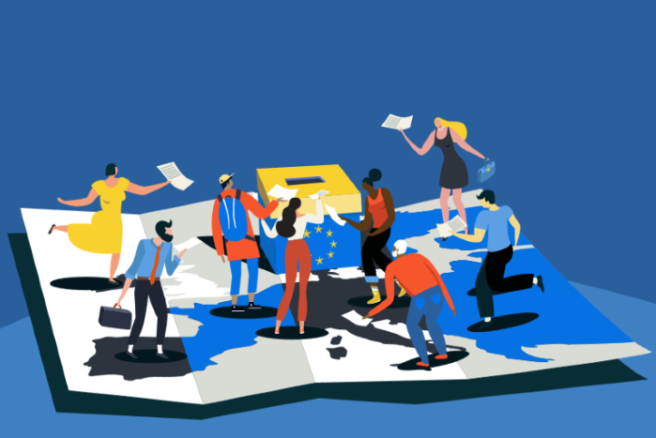 With Brexit seemingly a permanent fixture on every TV channel and newspaper, gender and race disparity as prominent as ever and climate change on everyone's minds; the European Union elections have never been more important.
To coincide with the upcoming election, the EU has launched the 'This Time I'm Voting' campaign to encourage citizens to vote this time around.
Member states nominate direct candidates for the European Parliament through proportional representation. but with numerous EU parliamentarians represented on Twitter, it's hugely convenient to have debates online and exhange views.
Just one month before #EUelections2019, say it loud: THIS TIME I'M VOTING pic.twitter.com/iS3JG57uJP

— European Parliament (@Europarl_EN) April 23, 2019
The #ThisTimeImVoting campaign explains EU issues and elaborates on the ways in which every vote affects the living conditions of EU citizens.
This #EUelections2019 campaign is being introduced in 25 relevant languages to reach as many people as possible.
Factually-correct information is available on Twitter for first-time voters and EU election experts alike.
The EU elections are happening!

Commit to vote (and unlock a special emoji) by Tweeting #ThisTimeImVoting in any of the 24 EU languages. pic.twitter.com/JnCeiBIaVB

— Twitter Government (@TwitterGov) April 25, 2019
A large aspect of the public election conversation is happening via Twitter, which is why the site is showing support by introducing a special emoji for the #ThisTimeImVoting campaign.
The elections for local and EU seats as well as the divorce referendum take place on May 24, make sure you're there.
Every vote counts, so don't forget to make your mark on Europe.