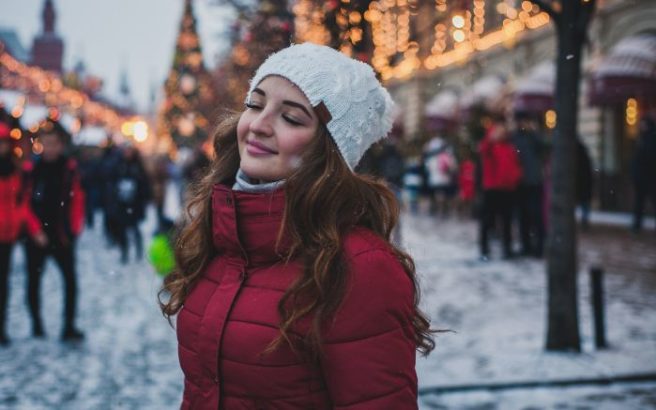 Following on from their highly successful Sustainable Fashion Show and market last April, Native Events, Ireland's leading sustainable event production company, together with D-Light Studios, a creative multi-functional space housed in a converted woolen mill, presents the Sustainable Christmas Market. FREE to attend, the indoor market will take place on the weekend of Friday, December 6 to Sunday, December 8 at D-Light Studios.
Located in the heart of Dublin 1, D-Light studios is just a minute walk from the historical Five Lamps area and only five minutes from Connolly Station.
The Sustainable Christmas market will host a range of sustainable gifts and products from 30 Irish traders including Celtic Fusion Design ethical high quality designer wear with a Celtic inspiration, Jump The Hedges recycled yoga and fanny bags, IMARA Earth conscious brand and creator of the hag (hat/bag), Bear With Nature handmade natural skin and hair care, Organic Movement ethically and sustainably produced yoga wear, Attention Attire sustainably procured and handmade outerwear, ID11 Photography Studio uniquely printed Christmas Cards and silk scarves and ReTale Vintage clothes and accessories.
There will even be food from from the Vegan Sandwich Co home of the vegan chick*n fillet roll.
Native Events undertook a thorough investigation of each trader's supply chain to ensure products sold are sourced and produced sustainably and ethically. No traders are permitted to use plastic in any of their products or packaging, The Sustainable Christmas Market is a Plastic Free Event. Market-goers can also enjoy festival music from Native Events who will showcase their fully Solar Powered Sound System to the eco-friendly shoppers.
Every Christmas Ireland produces 83,000 tonnes of packaging waste. Much of this waste includes non-recyclable wrapping paper. To combat this the market will feature a Sustainable Wrapping Station, giving market-goers the option to wrap up their gifts with upcycled papers and materials. 100% of donations to this will go to our charity partner Inner
City Helping the Homeless (ICHH), who's outreach teams had a total of more than 9,400 on-street engagements with people sleeping out around the city, between July and September of this year.
Native Events prides itself on being a sustainable company that encourages and supports enterprises who operate on sustainable and circular principles. The Sustainable Christmas Market is a Plastic Free Event and they encourage market goers to bring canvas bags, reusable coffee cups, and to travel on foot or by public transport to the event on bus routes 14, 14c, 15, 27, 27a, 27b, 29a, 31, 31a, 31b, 32, 42, 43, 53, 130 or by train from Connolly or Docklands Stations.