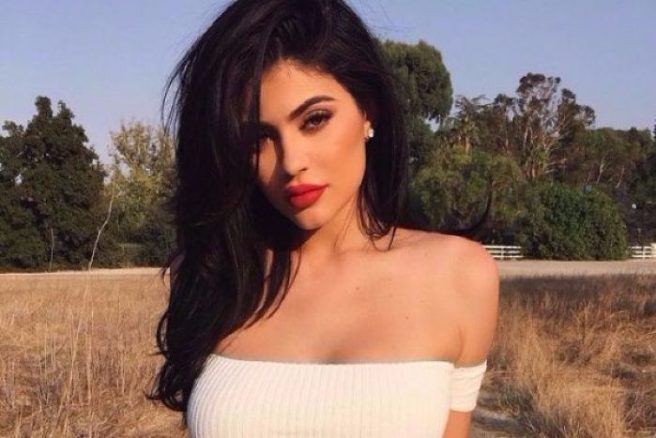 If there's one thing you can say about the Kardashian/Jenner clan, it's that they know how to keep the public enthralled.
No matter how many times you insist you're done keeping up with them, something will always happen to draw you back into their world.
And, unsurprisingly, the best place to hang out during these times is with like-minded folk on Twitter.
So, when word landed last night that 20-year-old Kylie Jenner is reportedly pregnant with her first child, Twitter went into meltdown, and everyone grabbed the popcorn.
While the young businesswoman and reality star has yet to confirm the reports which are currently circulating all over the world right now, social media users are wasting no time sharing their thoughts on the supposed pregnancy.
Here is just a glimpse of what you might have missed so far…

I just sent a company wide email telling everyone that Kylie Jenner is pregnant and everyone is SHOOK

— j•a•k•e (@jakeloganhobey) September 22, 2017
Kylie Jenner is allegedly pregnant and you best BELIEVE I am spreading the news like it's my own sister's pregnancy.

— Maggie Burgess (@EmKayBeee) September 22, 2017
It's still news that #KylieJenner is pregnant this morning? No one from her team has squashed it yet? Is this real life? What is happening? pic.twitter.com/Ds2OHqS6Jo

— Rianna Ellis (@RiannaEllis) September 23, 2017
Me: I don't care about ANY Kardashian or Jenner drama!

TMZ: Kylie Jenner is pregnant

Also me: pic.twitter.com/osg8n1jUX9

— . (@itsluisagibson) September 23, 2017
Kylie Jenner: mom I'm pregnant please don't tell any-
Kris Jenner: *on the phone to TMZ* "guess what…"#KylieJenner #TravisScott #Kylie pic.twitter.com/9JOKTAPDGx

— 2keys (@timmy2keys) September 23, 2017
Kylie Jenner's possible unborn child is already richer and more famous than I'll ever be

— Tana Mongeau (@tanamongeau) September 22, 2017
What if kylie jenner is actually the surrogate for kim and kanye's 3rd baby#KylieJenner pic.twitter.com/0auav5B3XB

— Reem al-shareef(@_Reemalshareef) September 23, 2017
Job skills include: notifying an entire news room that Kylie Jenner might be pregnant, from 3000 miles away

— Ella Cerón (@ellaceron) September 22, 2017
Kris Jenner running to tmz office after finding out Kylie Jenner is pregnant right before the Kardashians 10 year anniversary #KylieJenner pic.twitter.com/JSjB7rugo9

— Mr.Gemini(@RonG30) September 22, 2017
If Kylie is Kim's surrogate then this is the best sisterhood I have ever seen. #sisters #kim #KylieJenner #kyliejennerpregnant #kardashians

— momstweet (@momstweet247) September 22, 2017
Kylie:Mom I'm pregnant #KylieJenner #kyliejennerpregnant pic.twitter.com/oPb7YsIlm8

— . (@jillwasup) September 22, 2017
I've known for nearly 6hours, but the news of Kylie being Pregnant still has me shook. #kyliejennerispregnant

— Victoria (@CreateYourSoul) September 23, 2017