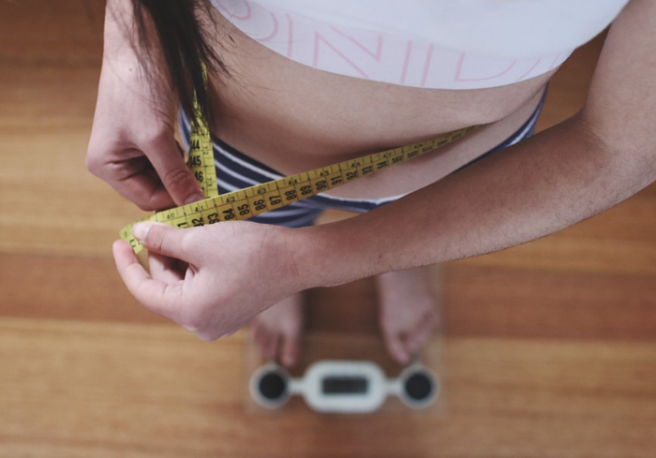 Historically, women have measured their weight loss on the scale, monitoring the numbers and feeling like a failure if they don't descend.
Now, with the online fitness community sharing their journeys with the world, before and after transformation photos are often used to define progress.
Now, there have been plenty of fitness gurus taking to Instagram to question (and prove) the disparities with before and after snaps, but there is a new transformation trend we're liking.
#screwthescale is proving that looking leaner doesn't always correlate with a smaller number on the scales.
Women are taking to social media to share their transformation shots, and including their weight increases on their fitness journey.
There are hundreds of images in the tag, and all of them are giving other women a positive perspective on why ignoring the scale is the way to go.
Captioning one of the body positive snaps, fitness blogger Victoria said:
'Screw the scale, seriously. I understand it's the only good way to measure in sports and when people are sick with life threatening diseases.'
'But for a normal person living a normal life like myself, you don't need that kind of negativity.'
'Because it will never make you feel good.'
'Maybe one day when you "lost" 2 kg you feel amazing and oh so fit and lean.'
'But then two days later you've gained them back and you don't understand why and you start feeling fat.'
'Could be fluid, could be a poop, could be the fact that you gained some muscle, could be your period, could be anything other than actual body fat.'
'This is insane but it's true. It's been controlling my mind for so long, but now, looking at these two pictures, I'm over it.'
'I feel so good and healthy, I feel fit and strong. I don't feel fat and I don't feel sluggish like I did 4 months ago. I feel great.'