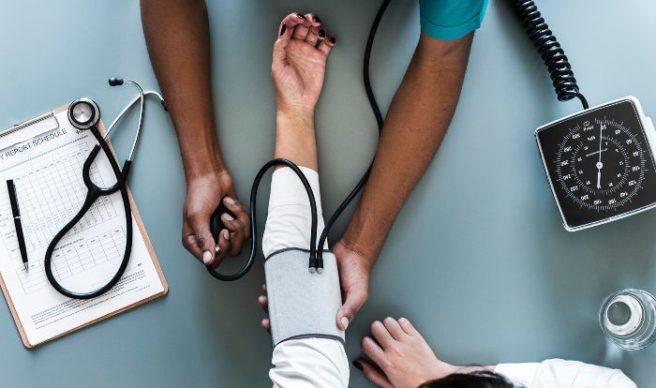 Taking an embarrassing tumble ius all part and parcel of life – but have you ever done something extremely stupid and ended up accidentally injuring yourself?
A Twitter thread is currently going viral, in which people share the most idiotic injuries they have ever sustained.
Created by writer and editor Elanor Penny, it's been keeping us amused all morning.
Your personal brand is the most stupid way in which you've accidentally injured yourself.

— Eleanor Penny (@eleanorkpenny) August 15, 2018
We are absolutely HOWLING:
I threw my back out once, by sneezing too hard.

— The Bad Kitty (@badkitty1310) August 16, 2018
I saw an uncovered manhole while walking to a pharmacy, then fell into the manhole while walking back from the pharmacy.

— Jason Livingston (@JasonJliv) August 16, 2018
I'm late to the party but … Night before picture day 3rd grade! I spooked my precious cat and she accidentally clawed me in the face as she ran away (it was her back claws) pic.twitter.com/UMkInTwIOx

— Sierra Henry (@misssierramisty) August 15, 2018
I sliced my hand open cutting a bun with my Swiss Army Knife while backpacking in Spain. Needed 4 stitches. And I was thinking to myself what a stupid idea it was to hold the bun like that AS I WAS DOING IT.

— Natalie Lanoville (@NatalieLanovill) August 16, 2018
Drunkenly making an omelette early in the morning while wearing only a pair of shorts, I threw some sliced mushrooms into a pan of hot oil. The oil splashed onto my bare chest, causing me to drop my knife on my bare right foot. Chaos.

— Matt Marta (@mjm_mn) August 15, 2018
I got confused and put ear drops, which are supposed to burn through goo, into my dry eyes. The doctor laughed out loud, which I totally did not think they were allowed to do.

— Joseph Menn (@josephmenn) August 16, 2018
I, however, set my ass on fire by wearing a pleather skirt and backing up to some candles while drinking wine and trying to read my friend's tarot cards

— Meghan O'Dea (@themeghanodea) August 16, 2018
Once, when I worked fast food, I dropped a penny and it landed on edge on the curb. I took it as a sign and tried to bob down to get it. Lost my balance and fell headfirst out the drive thru window.

— Loretta Ross (@lorettasueross) August 16, 2018
Does being bitted by a snake I was holding to try and take its picture count as injuring myself?

— Michael Eisen is controlled by fungi (@mbeisen) August 15, 2018
I burnt a breast by removing a frittata from the oven. I'd just finished in the shower, thought I could smell burning and decided that wearing the towel would take too much time. Bent to open the oven completely forgetting that gravity's a thing.

— Hayley Bowyer (@malkia25) August 16, 2018