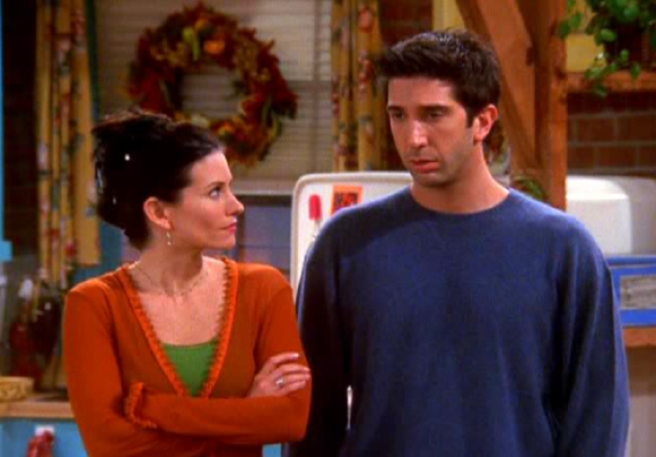 Just when you thought you knew absolutely everything about Friends, an eagle-eyed fans spots something that stops you right in your tracks.
Whether it's pointing out how much of a d*ck Ross actually is, or highlighting the blink-and-you'll-miss-it filming errors, it seems that fans of the show love to analysis every little detail.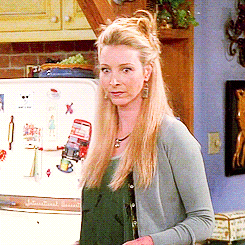 However, the latest fan-theory to come to light actually makes a lot of sense.
According to Metro.co.uk, one Twitter user has come to the conclusion that Monica and Ross HAD to be brother and sister in order for the sitcom to work.
It seems that had the pair not been blood relatives, everyone would have sided with Carol in the divorce, meaning the show's dynamics would have been thrown completely off balance.
Just realized they HAD to make Monica & Ross brother and sister otherwise all the F•R•I•E•N•D•S would have stuck with Carol in the divorce

— Emily Heller (@MrEmilyHeller) May 12, 2018
While the theory has not yet been confirmed by any of the show's creators, many Twitter users seem to think Emily's hypothesis was bang on the money.
Could this be any more true? pic.twitter.com/jPaLec6xaY

— Marie Langley (@mlbookworm) May 12, 2018
— JustaTech (@bluesboi) May 13, 2018
However, many others were quick to jump to Ross' defence, reminding fans of the show how it how Carol who cheated on Ross – not the other way around.
First of all Carol cheated on Ross. So Ross is the one who needs support. Plus whoever has Chandler on their side doesn't need anyone else. Although would have gotten em all eventually.

— Ninad Ganore (@ninadganore) May 13, 2018
Could you BE any more wrong?? pic.twitter.com/wFp8d2GNRE

— mr russo i'm not feelin so good (@NickFong98) May 13, 2018