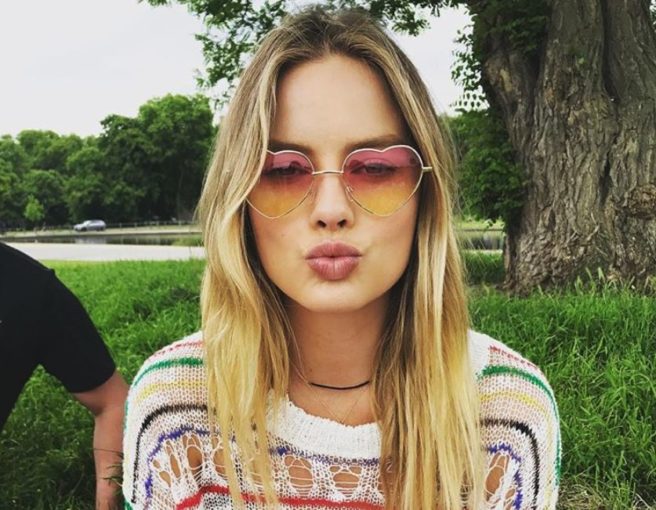 If you needed another reason to love Margot Robbie (which we don't tbh) then the news that she is obsessed with a certain famous wizard should do the job.
Yes, Margot has admitted that her interest in all things Harry Potter might have taken an extreme turn.
She divulged to the Evening Standard that her hen party had a Potter theme running through it…in the form of a stripper.
Yes, you read that right.
The 28-year-old got hitched to British assistant director Tom Ackerley in December 2016, but not before her hen do took place in Aus, with 45 of her girlfriends.
She explained to the magazine, ''[the Clapham crowd] are a rowdy bunch and the combination was explosive. They hired a Harry Potter-themed stripper for me; he had all the Harry Potter phrases and innuendoes. I was so touched, it was really such a thoughtful thing to do. They know me so well."
(The Clapham Crowd are a group of friends she used to live with in London btw.)
She went on to talk about how she has been reading about the world of Hogwarts on a loop since she was eight-years-old and it has always helped her to fall asleep.
"I know what's coming next when I turn the page. I can't meditate and this is what I have to do to fall asleep,'' she explained.
''If I read something new before I go to bed, my brain goes 1,000 miles an a hour. Reading Harry Potter makes me happy and calms me. I read for about an hour to two hours every night. My husband hates it,'' she continued.
In other news, Margot looks set to make her mark as Queen Elizabeth I in Mary, Queen of Scots alongside Saoirse Ronan, who will take on the role of Mary.
The trailer shows an unrecognisable Margot as the Virgin Queen, clad in a red wig and a painted white face.
Margot told Entertainment Weekly that, "everyone manipulated their relationship. It's complicated, it's tragic, and it's bizarre. The only other person in the world who could understand the position they were in was each other."
Both women look perfectly cast don't they? We must say, we're pretty excited about this one!