It's the most wonderful time of the year! Yet the Christmas season can often be a hectic one. Escape the madness at ODEON (Blanchardstown, Charlestown, Coolock, Point Square, Stillorgan, Cavan, Limerick, Naas, Newbridge, Portlaoise and Waterford) and sit back, relax and enjoy the movies of the season.
Last Christmas (Out now)
It's been a while since a Christmas Romcom has hit the big screen. So, for fans of classics like 'Love Actually' and 'The Holiday' 'Last Christmas' will not disappoint. This time we meet Kate (Emilia Clarke) who seems down on her luck until she meets handsome stranger Tom (Henry Golding) and with music from Wham! and George Michael how could anyone resist?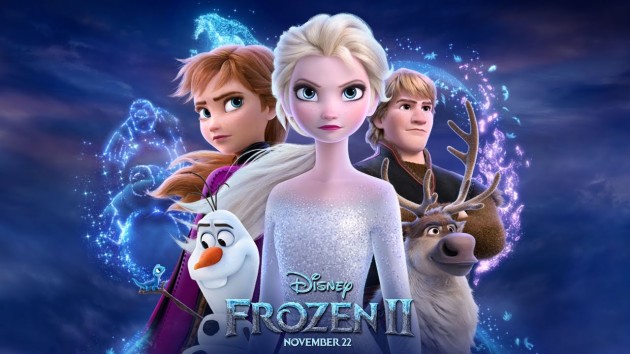 Frozen 2 (Out Now)
Six years after the release of the original Disney phenomenon 'Frozen' we are reunited with Elsa (Idina Menzel), Anna (Kristen Bell), Kristoff (Jonathan Groff), Olaf (Josh Gad) and Sven as they embark on a new adventure to find the origin of Elsa's magical powers with a few new hits songs along the way. Don't forget to grab the special Frozen combo meal which includes a Frozen collector's cup, Tango ice blast and regular popcorn with a special topper for €10.00. And for every child that attends Frozen 2 at ODEON they will receive a special Frozen advent calendar.
Charlies Angels (November 29th)
A new generation of angels are hitting ODEON's screens with a continuation of the 'Charlies Angels' film series. The latest instalment is directed by Elizabeth Banks, director of Pitch Perfect and stars Kristen Stewart, Naomi Scott and Ella Balinska who are working as agents for a private detective agency all fighting evil while in fabulous outfits and disguises. Round up some friends for a movie night at ODEON with their famous nachos, special popcorn toppers and range of alcoholic and non-alcoholic beverages.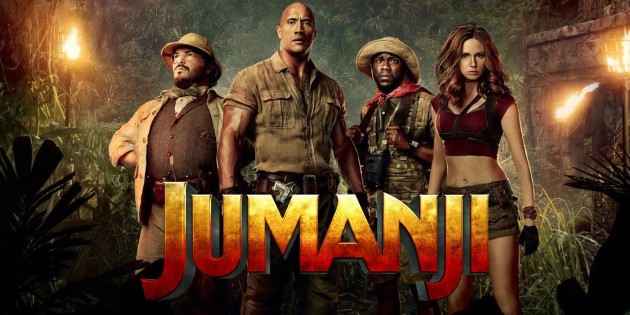 Jumanji: The Next Level (December 11th)
Following 2017's 'Jumanji: Welcome to the Jungle' we are re-introduced to Spencer, Bethany, Fridge and Martha as they return to Jumanji to save Spencer from the dangers within the game. This time around Spencer's grandfather Eddie and his friend Milo Walker hear the commotion and inadvertently get sucked into the game too. With superstar names like Dwayne Johnson, Kevin Hart and Danny DeVito we are guaranteed a few hearty laughs for all the family. For every guest that goes to see Jumanji at ODEON this season will also receive an exclusive gift of Jumanji trading cards too!
Star Wars: The Rise of Skywalker (December 19th)
A year after the events of 'The Last Jedi', what's left of the Resistance face the evil of The First Order again. Characters like Rey (Daisy Ridley) and Luke Skywalker (Mark Hamill) battle with the events of their past as they attempt to battle the Sith in the final episode of the nine-part "Skywalker saga". Don't miss out on seeing all the action unfold in ODEON's spectacular iSense screens for four times the resolution and Dolby Atmos sound! Every guest who comes to see Star Wars will also receive an exclusive Star Wars: The Rise of Skywalker poster.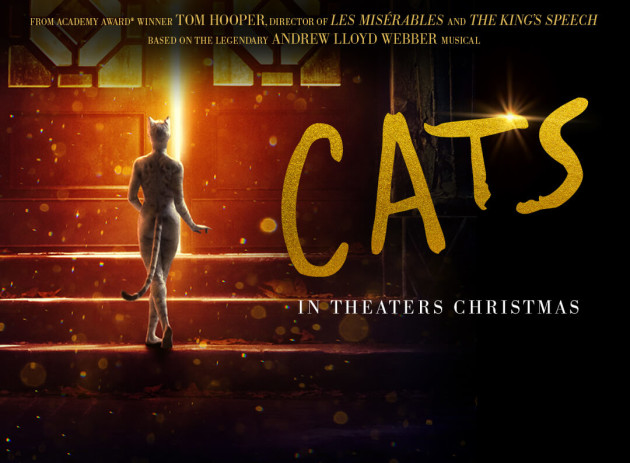 Cats (December 20th)
Based on the hit stage musical of the same name by Andrew Lloyd Webber, Tom Hooper director of Les Misérables introduces the screen adaption of 'Cats'. The musical follows a group of cats over the course of one eventful night with all the renowned music of the original stage version but with a new spin. With performances from stars such as James Corden, Judi Dench, Jason Derulo, Idris Elba, Jennifer Hudson, Ian McKellan, Taylor Swift, and Rebel Wilson it is one any musical lover will not want to miss!
Round up the troops and spend some quality time together while enjoying some of the best films this winter. Check out ODEON on Twitter @ODEONcinemasIRE and Facebook.