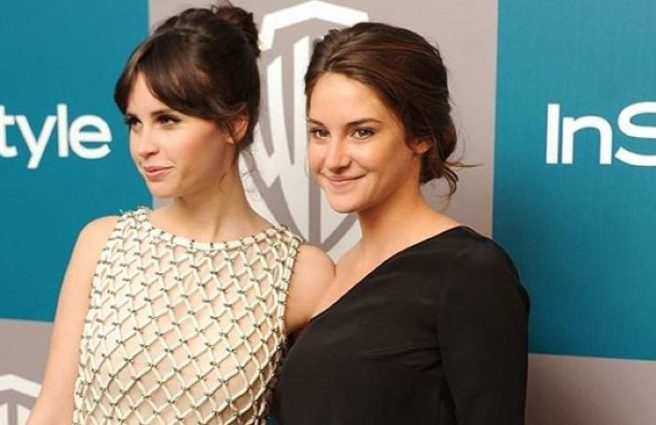 Bookworms, we have some wonderful news.
Jojo Moyes' book The Last Letter From Your Lover is being made into a Netflix movie.
The streaming service confirmed the exciting news and even announced the cast for the adaption. And trust us, you'll be extremely happy.
Shailene Woodley, Felicity Jones, Callum Turner, Nabhaan Rizwan, Joe Alwyn, and Ncuti Gatwa will star in The Last Letter From Your Lover, a new film adapted Jojo Moyes' novel about a reporter who finds a series of love letters chronicling a star-crossed affair in the 1960s pic.twitter.com/g2927Drqqz

— See What's Next (@seewhatsnext) October 28, 2019
Felicity Jones, Shailene Woodley, Ncuti Gatwa, Callum Turner and Joe Alwyn will star in the romantic movie.
The Last Letter From Your Lover is a heart wrenching tale set in modern-day London. The dual-narrative story follows Ellie (Felicity Jones), a journalist who finds the love letters of star-crossed lovers from the 1960s.
The love affair is so enchanting that Ellie decides to find the couple, Jennifer Stirling (Woodley) and Anthony O' Hare (Callum Turner) so she can find out if they ended up together.
Augustine Frizell will direct The Last Letter From Your Lover. The film will be shot in Mallorca and then later in London.
Nick Payne and Esta Spalding have penned the script.
Moye's book Me Before You was also made into a film in 2016 and if The Last Letter From Your Lover is half as moving as that then you'll certainly need the tissues by your side when it lands on Netflix.
A release date has yet to be released but keep your eyes peeled!