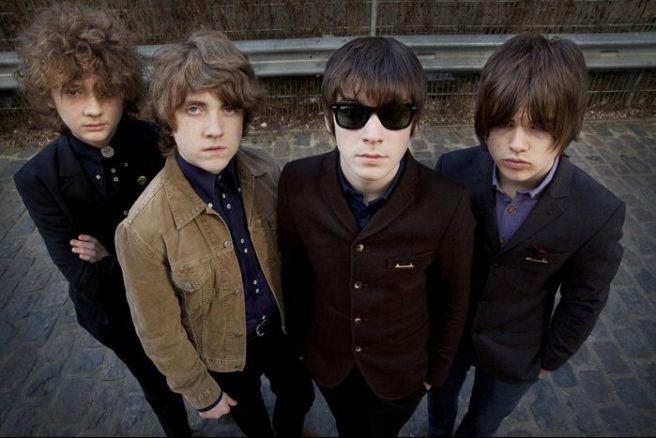 They were the rock 'n' roll kings that hailed from Count Cavan, so the news today that The Strypes have spilt is pretty heart-wrenching.
The foursome, formed in 2010, was made up of lead vocalist Ross Lynch, lead guitar Josh McCluskey, bassist Pete O'Hanlin and drummer Evan Walshe.
Their rhythm and blues, 1960's-inspired music certainly made a huge impact on the music scene and the announcement has left their legions of fans worldwide in shock.
The band took to Instagram to post about their separation.
They clearly had a blast over the last eight years, writing, ''we have played in toilets and theatres, in cafes and castles, from Scothouse to Tokyo and back again.''
However they also touched on how hard some of it has been, and that there has been highs as well as lows.
They continued, ''It's been fun and exciting, dull and dangerous, easy, tough, frustrating, satisfying and amazing. It's been a life and a living.''
The outpouring of sadness on social media is a testament to how much they were loved.
I saw @TheStrypes supporting Liam Gallagher at Weston last year and they were seriously good….brilliant energy so surprised and sorry to hear that

— Suzanne (@Holls_Golightly) November 14, 2018
One wrote, ''Been there since the beginning! Always loved your music and it has been amazing to hear you grow. I wish I would've been able to catch you live, but I sadly didn't! Best of luck.''
Another said, ''Thank you for all your amazing performances. I have managed to see you and sing along many times. You guys are amazing and so talented. Good luck!''
While another wrote, ''It was an honour to see you guys live when I had the chance. Best of luck to you all in the future.''
In the copy-and-paste landscape of today's music world, The Strypes stood out with their raw talent and energy.
Best of luck with the next chapter – now excuse us while we listen to them on repeat all day…