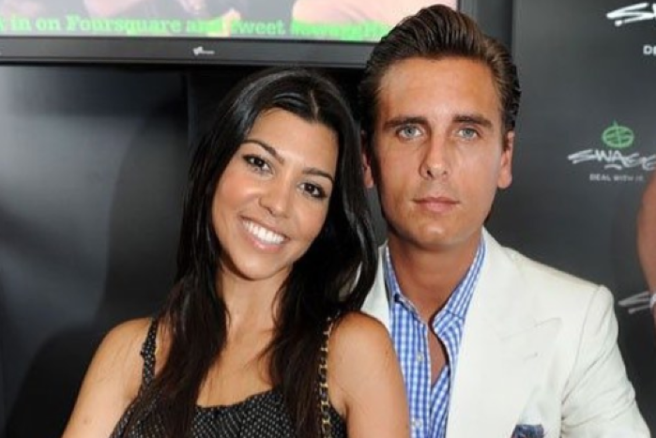 Kourtney Kardashian and ex-boyfriend/baby daddy Scott Disick have a LOT of history between them, not to mention three kids- Mason, 9, Penelope, 6, and Reign, 4.
The pair have been successfully co-parenting their children since their split in July 2015, after Lord Disick was spotted getting up close and cosy with a mystery woman.
They have somehow maintained a relationship which allows them both to see their kids, and Disick has seemingly moved on with Sofia Richie. Kourtney herself was with model hunk Younes Bendjima until last year.
In a new Keeping Up With The Kardashians clip, there's been a TWIST in the Scott/Kourtney tale.
Kourt low-key revealed that her ex-boyfriend is her soul mate, after speaking to a healer during a family trip to Bali. The healer allegedly claimed that the pair have a shared history in a past life.
Take this with a pinch of salt, but Kourtney refused to comment on the healer's revelation, instead choosing to sit back and smile. NO DENIAL. Just a lil smile.
"Scott came in, and the guy was basically saying that in a past life that we were together, and that we're soul mates. So he was like 'You have to decide if you want to be together or not be together,'" she explained in the new KUWTK clip.
We have so many questions; Does she believe it? What about Sofia Richie? Is she just biding her time until they reunite? Is Younes firmly in her past? What happened to Scott's weird cane?
Khloe and Kim Kardashian had hilariously different experiences with the 'healer', with Khloe letting him to LITERALLY suck the negativity out of her knee with a straw, while he asked Kim to cut a lock of his hair off.
Are you calling bullsh*t? Either way, consider us entertained…