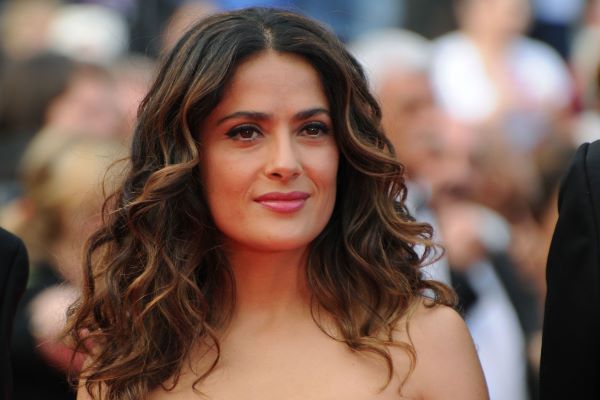 Salma Hayek might have just found herself a new hairdresser…her daughter Valentina.
The gorge actor took to Instagram to post the cutest video of her only child giving her a new haircut in their family bathroom.
Lucky Salma!
The pair were celebrating Valentina's 11th birthday.
The special event was caught on camera and shows Salma relaxing in a marble bath, draped in a white robe.
Valentina looks like a pro as she snips away at her mum's hair to the sound of Build Me Up Buttercup by The Foundations playing in the background.
Literal #famgoals.
Th 52-year-old captioned it,, ''happy birthday Valentina. You are so awesome and handy too! Thank you for cutting my hair! I love you more than love itself. Feliz cumpleaños mi niña hermosa, eres lo máximo y súper talentosa! Gracias por cortarme el pelo. Te amo más que al amor filmed and edited by @bucuaron.''
Director Alfonso Cuarón's 14-year-old daughter Tess Bu Cuarón, captured the video.
Salma's 7.6 million followers were quick to comment their well wishes.
One wrote, ''cutest ever! I want to do that with my daughter one day too…but maybe I'll give her another 5 years…'' while another said, ''what an awesome way to get your haircut for your Birthday. I love it enjoy your day!''
Salma and French billionaire François-Henri Pinault have Valentia togther while Henri also has son François, 20, and daughter Mathilde, 17, with ex-wife Dorothée Lepère and as son Augustin "Augie" James Evangelista, 11, with model Linda Evangelista.
Salma recently posted a photo on Instagram of the couple with Valentina, François and Mathilde when they were younger, writing, "they grow so fast. Crecen tan rápido. #tbt."
Can we be part of this stunning fam, plz?