Award season is well and truly underway. The paparazzi are flocking to the red carpet, hoping to get the winning shot of this year's nominees. The biggest names in Hollywood are sporting their finest suits and gowns.
And the public, who have been flocking to the cinema to catch this year's biggest films, are eagerly waiting to see who will be crowned the winner, or when it comes to the Critics' Choice Awards– winners.
There has been uproar following last night's results when both Lady Gaga and Glenn Close, and Amy Adams and Patricia Arquette were tied in their respective categories.
It's a rare occurrence and one that many stars would be extremely bothered by. Back in 1969, Bette Davis even said: "If someone gave me half an Oscar, I'd throw it back in their face."
SHEmazing writers Kat O'Connor and Kate Brayden go head-to-head to discuss whether tying for awards is a good or bad outcome, and it gets HEATED, let us tell you.
Just The Two of Us by Kat O' Connor
I understand that giving the award to both Amy and Patricia, and Gaga and Glenn is controversial, but the sight of both duos on stage outweighs the controversy.
For me, the moment when Amy and Patricia embraced on stage and when Glenn cheered for Gaga's triumph symbolises the sisterhood we have developed and strengthened in recent years.
The tie acknowledged the incredibly moving, outstanding and remarkable work of four talented women in Hollywood.
GLENN CLOSE'S REACTION TO LADY GAGA BEING TIED WITH HER FOR 'BEST ACTRESS'… I'VE NEVER SEEN ANYTHING MORE PURE pic.twitter.com/zvAJTbzyUx

— LG Updates (@LadyGagaVegas) January 14, 2019
It wasn't about who wore the most on-trend lipstick or whose gown was the most eye-catching.
That moment was about female friendship, celebrating one another's achievements and showing the world that the days of cat-fights and backstage bitchiness are no more.
Amy and Patricia tying for best actress doesn't take away from their stellar performances in Sharp Objects and Escape at Dannemora.
And the same goes for Gaga's role in A Star Is Born and Glenn's in The Wife.
I'll leave you with the wise words of winner Amy Adams: "I actually can't think of a more beautiful thing than a tie because there really isn't a winner when we get to do such great work and we have such wonderful opportunities."
Why Tying For Awards Is Entirely Pointless, by Kate Brayden
While I concur with the idea of supporting other women and acknowledging as much talent in female entertainment categories as possible, does giving two women out of seven in one category awards not dilute the entire notion of a winner in the first place? In that case, why don't each of the nominees get a trophy?
Giving two seems pointless, and also must have been frustrating for the five 'losers', so to speak. Other nominees in this category were the outstanding Olivia Colman, Emily Blunt, Toni Collette, Melissa McCarthy and Yalitza Aparicio, who each gave incredible performances in their own right.
So why give the same award to two women? Arguably, the statement says neither woman stood out enough to get the gong. Sharing ain't always caring, sorry kids.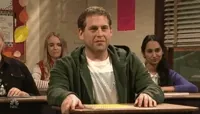 They were both above average, but didn't deserve the trophy. Yet because we have to celebrate women from these categories, we'll just hand both of them a statuette and everyone will be happy.
Each of the seven women are amazing in their own right, but it doesn't reflect the reality of the entertainment industry to divide up the awards. Women are still competing in Hollywood for a tiny number of well-rounded roles and positions working behind the camera, so what's the point in pretending that 2019 is all about equality?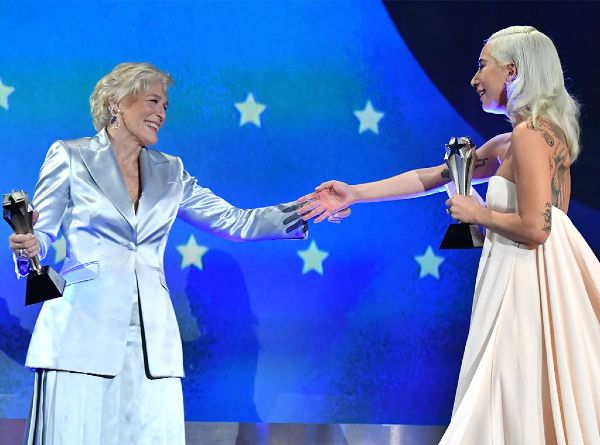 The point of an awards ceremony is to watch the competition, to see the reactions, the wins, the losses, the fashion, the tears, the joy; if the competition is diluted, arguably there's less entertainment factor. Don't get me wrong, I love gal bonding as much as the next feminist, but women are still allowed to compete against each other for the sake of art.
All in all, both perspectives have valid points; lifting other women rather than pitting them against each other is something to cherish in today's harsh, still-patriarchal society which has a narrow idea of what a woman represents.
On the other hand, why not just give every woman in that category an award then, heck why not give US an award too while you're at it?
Will we just say we both won the debate? A trophy each? Sounds about right..