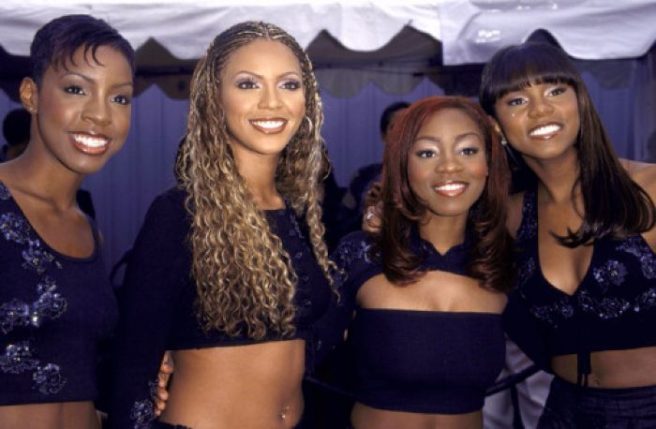 Destiny's Child is completely iconic, and no one who existed in the 90s and 00s was immune from their catchy fire tunes.
In fact, who could forget their breakout performance at The Point in the year 2000? If you weren't there, disposable camera in hand, were you even a fan?
Well, if you missed them then, you may be in with a chance to see them once more.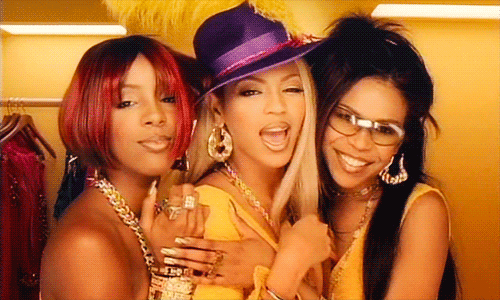 Thanks to the work of some very savvy online detectives, it seems that a reunion could be on the cards.
OG fans of the band will remember original member LaTavia Robertson.
LaTavia had her Twitter followers in a tizzy after she posted a very cryptic message to the social media site.
I have so much to tell you guys! All I'm allowed to say right now is.. never mind.

— LaTavia Roberson (@IamLaTavia) December 5, 2017
The former band member eluded that she had a secret project in the works that she was unable to discuss publicly.
Now you may say that this could be about anything, but there's more to the web of intrigue.
Another former member, Michelle Williams, posted a snap of a stage costume she wore when Destiny's Child joined Beyonce on stage at the Supoerbowl in 2013.
Destiny's Child Are Possibly Dropping Hints That They Could Be Reuniting And OMF… https://t.co/TrmyZNM6bt pic.twitter.com/veKffCOGDg

— david bario (@fast_hollywood) December 14, 2017
Posting the snap to her Instagram story, along with the bee emoji, the singer said 'ya'll remember this performance outfit from the Superbowl?'
Obviously, this combined with LaTavia's tweet is starting to look more convincing, but it doesn't end there.
Beyonce uploaded and then deleted this snap of herself wearing an ACDC t-shirt, where only the DC letters of the band name are visible.
Another original band member Letoya Luckett also posted a throwback to her singing days.
LeToya performed alongside Bey in Girls Tyme, the pre-Destiny's Child, in the early 90s.
Fans are speculating that after cancelling her Coachella performance this year, Beyonce wants to pull out all the stops for her rescheduled performance at Coachella 2018, and has called in Destiny's Child to make it the most legendary performance of all time.
Could it all be a coincidence?
We certainly hope not, because this is legit what we look like right now: