Anyone who paid attention to the Golden Globes the other night MUST have noticed the photobombing 'Fiji Water Girl.' Her constant presence was literally chilling.
Kelleth Cuthbert. AKA the 'FWG', works as a fashion model and commercial actress and pretty much just wants the world to stay DAMN HYDRATED.
She essentially stole the show at the 76th annual awards, and stood behind legit every single celebrity so ended up appearing in hundreds of high-profile images. Gas?
The Golden Globe model eventually became the talk of the night, with viewers taking note of her consistent red carpet star presence.
Cuthbert told People that she wasn't actually trying to emerge into the spotlight, but her modelling instincts took over (mmhmm we don't believe it).
She claims that the magical and amusing photos simply came about by "looking at the camera at the right time." LIES-a Minelli, sweetie.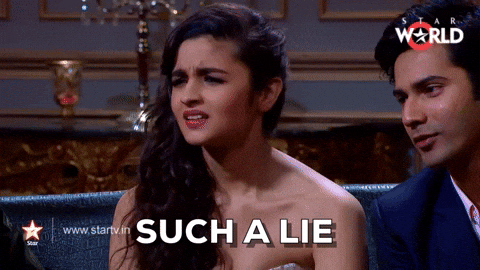 The gal has ended up being the brunt of hundreds of unbelievable memes, but explained that she was on her A-game because of the amount of photographers there.
"There's tons of photographers everywhere. It doesn't matter where you stand, you're in the crossfire of every shot," she commented.
"You've gotta have good face, at least, if you're gonna be hovering in the background frequently," she added.
Her boss, Fiji Water, described her images as "ominous", which is a new one in terms of employer feedback, we have to say.
We're so glad everyone is talking about our water!

*senses ominous presence*

She's right behind us, isn't she? #FIJIwatergirl

— FIJI Water (@FIJIWater) January 7, 2019
"We're so glad everyone is talking about our water! *senses ominous presence* She's right behind us, isn't she? #FIJIwatergirl" the company tweeted on Sunday.
They then kickstarted the memes themselves by photoshopping her into various classic film images, pretty much NAILING free marketing.
After a punishing workout, treat your body to some natural artesian FIJI Water. #FIJIWaterGirl pic.twitter.com/BQrtBCWfFb

— FIJI Water (@FIJIWater) January 8, 2019
They inserted her into Star Wars, Rocky and Thelma and Louise successfully, somehow, and it made for wonderful content.
No matter where you're headed, FIJI Water is the perfect road trip companion. #FIJIWaterGirl pic.twitter.com/xUyH6jKfLn

— FIJI Water (@FIJIWater) January 8, 2019
Despite the "ominous" appearance, Cuthbert said the red carpet was actually too fast-paced to be focusing on your face constantly.
"The photographers have to take so many shots, so rapidly. Obviously, your face doesn't look perfectly pleasant in all of them, so they captured lots of expressions where I'm naturally making weird faces."
She appeared with Idris Elba, Judy Greer and Richard Madden, her favourite big-name photobomb image was Jim Carrey.
"I loved the Jim Carrey one," she revealed to People. "I love his work. I grew up watching his movies and thought it was a funny thing to find myself in the background of."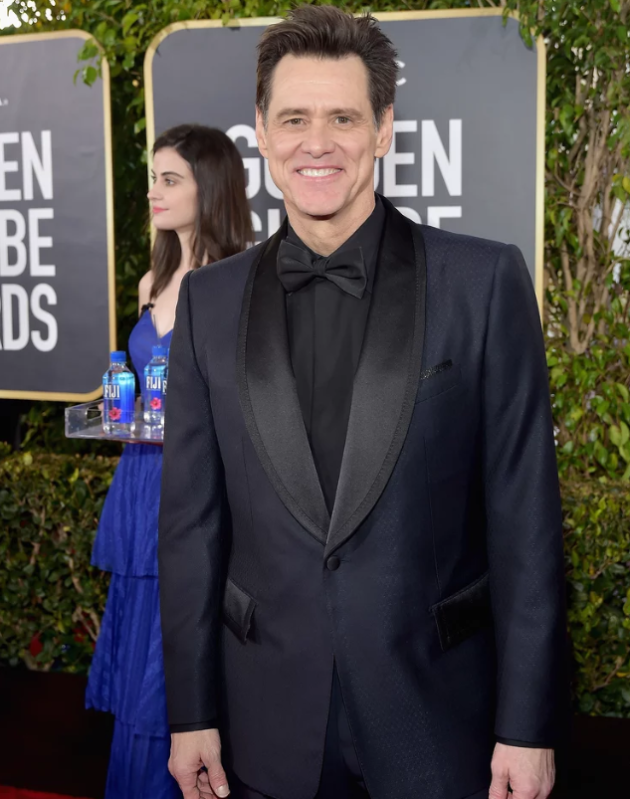 The model was totally unaware of all the social media furore surrounding her appearance on the red carpet, where she wore a long blue gown.
"I had absolutely no idea what was happening because I obviously didn't have my phone on me," she spoke about the craziness online while she was oblivious.
"I felt very cut off from everything. I didn't find out until the last stragglers of the red carpet were heading into the awards ceremony, and all these people walking by started shoving their phones in my face and showing me that I was trending on Twitter, but I didn't understand the magnitude of it untill later," she added.
More than 50,000 tweets were sent out about Fiji Water Girl on Twitter in a few hours alone.
Cuthbert claims Fiji Water "got a good laugh out of it," and that she was flooded with selfie requests from after-party guests, so she definitely made an impact.
She claims the Golden Globes was a once in a lifetime experience, despite having been in the industry for 12 years.
"Nothing quite so interesting has ever happened," she said. "Nothing has garnered so much attention as this before."