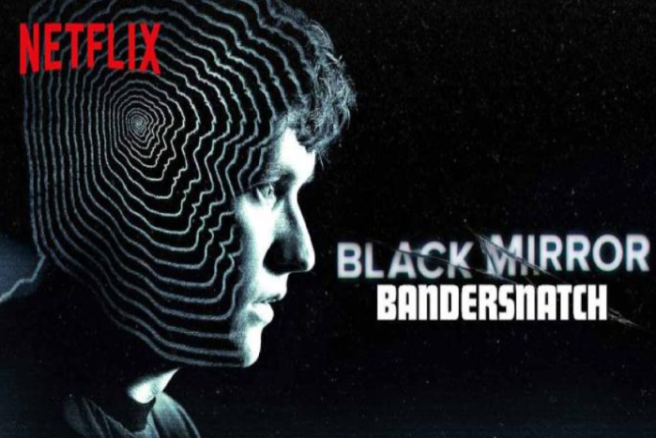 EVERYONE is talking about Netflix's new episode of their hit dystopian show, Black Mirror. To be honest, we can't forget it, because it's so damn INTENSE.
Bandersnatch is an interactive feature which clocks up over an hour-and-a-half of pure, unadulterated MADNESS where the viewer makes choices on behalf of the protagonist.
Each choice which we make influences the future and fate of Stefan, a computer programmer who is creating his own version of Bandersnatch as a game in 1984.
Writer Charlie Brooker must have almost gone insane himself writing all ten endings; the episode is so tangled and complex that the audience themselves feel complicit in every horrible thing which ensues.
Whether it's choosing methods of murder, the music which Stefan listens to or even just his cereal preference, we are in control of him and boy is it a RUSH.
The reactions online, predictably, have been absolutely hilarious. Here are some of the gems which we dug up after we un-shook ourselves (it took some time and whiskey TBH)…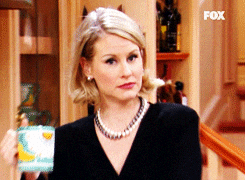 WARNING: SPOILERS AHEAD.
1. Those of us who enjoyed controlling Stefan a lil bit too much:
Stefan: who's there? who's doing this?!

me: pic.twitter.com/WyHevf44a0

— alice brown (@jesusisnotokay) January 1, 2019
2. Our tangled minds trying to comprehend reality:
#Bandersnatch #BlackMirror
me trying to explain Netflix to Stefan: pic.twitter.com/O1vc7VnU8i

— Sofie (@imsofiee2) January 2, 2019
3. Will Poulter's EYEBROWS?
LMAOO i forgot the name of the dude in #Bandersnatch and this is literally what shows on Google pic.twitter.com/J2tuhJUdAN

— Jon (@jonmendaros) January 2, 2019
4. The shock we felt when our decisions had actual consequences…
*watches bandersnatch*
me: you jump
colin: *jumps and dies*
me: pic.twitter.com/wOFlCE3dMm

— vincent noel le (@vincent7601) January 2, 2019
5. The whole dad debacle. I mean, no words needed.
me: im gonna try to not kill the dad
bandersnatch: you have to kill the dad
me: pic.twitter.com/KVuWXg4CMi

— katherine mcdonough (@katalackat1) January 2, 2019
6. Those CRAZY folk who decided to watch Bandersnatch and Bird Box on the same day, WHAT WERE YOU THINKING:
Me after watching bandersnatch and bird box on the same night pic.twitter.com/4hEp7NDkCT

— caroline (@cartichenor) January 2, 2019
7. Those tough, tough choices re: breakfast though:
me choosing the cereal in Bandersnatch pic.twitter.com/4cPv0KMBFs

— mari (@maricruzponce17) January 2, 2019
8. Let's face it, we all chose for Colin to jump rather than Stefan and then felt guilty didn't we:
Me: When i chose Colin to jump and he actually did it #Bandersnatch pic.twitter.com/jSS5p8fSXc

— 4 2 0 p a p i (@thatsthetea19) January 2, 2019
9. We don't even know how to explain this one:
Bandersnatch 2018 pic.twitter.com/MB2dKobYvB

— Isaiah (@stanstanleys0n) January 1, 2019
10. When Colin was the SPITTING IMAGE of Sid from Toy Story, except blonde:
Black Mirror: Bandersnatch pic.twitter.com/7nW6MWESmX

— (@Edgar_Lightyear) January 2, 2019
11. Poor Stefan trying his best to understand us:
Stefan after I clicked netflix #Bandersnatch pic.twitter.com/j6OZTZkHkw

— Rk1ace (@Rekz1arda) January 2, 2019
12. Why murder was easier than deciding cereal?
bandersnatch, basically pic.twitter.com/Ud4tTYvxJ1

— jack (@jackofheart_s) January 2, 2019
13. We're all evil.
stefen: someone's controlling me!
me:#Bandersnatch pic.twitter.com/ANJHuxNV1U

— ally (@allysongreiner) January 2, 2019
14. When we chose a computer game over a 19-year-old boy's sanity:
me, chosing the most chaotic evil choices knowing it will ruin stefans mental state but get him a 5/5 game:#bandersnatch pic.twitter.com/vYuAw9WoeF

— chair (@asleepinsomnia) January 2, 2019
15. We got banderSCALPED.
#Bandersnatch, more like WIG SNATCHED! pic.twitter.com/h0N1ErHkN4

— barkah (@kobarkahn) January 2, 2019
16. We couldn't live without finding out those endings, mmkay?
me
|
|
| _ _ _ _ _ _ _ _ _ _
|
playing |
bandersnatch |
just once |
_ _ _ _ _ _ _ __ _ |
|
|
|
trying to find all the possible endings

— mercy || congrats jebby (@lilacjumpsuit) January 2, 2019
17. We became sub-human:
#Bandersnatch it's been 4 hours pic.twitter.com/WZEiVruVTm

— (@poetsexgod) January 2, 2019
18. Our own mental health was simply compromised:
what part of bandersnatch is this pic.twitter.com/pAi0JUEA9p

— Identity theft is not a joke, Jem. (@ThreatLvlMdnyt) January 2, 2019
19. We all wanted Stefan to succeed, didn't we?
Bandersnatch is giving me anxiety I'm just trying to do my best for Stefan pic.twitter.com/L4oyYIMdx9

— de. (@qitns) January 2, 2019
20. The whole Colin-Stefan relationship was warped AF:
#Bandersnatch
Colin to Stefan: we've met before.
Me: pic.twitter.com/CZO3zhdB7f

— Megan Federico (@meganfederico) January 2, 2019
21. Finally, who else was attracted to either Colin or Stefan??
The bandersnatch guy… pic.twitter.com/7tA1rRHnOh

— John! :)) (@johndamoo) January 1, 2019
The show has ruined us completely.
Good luck to anyone who managed to watch the full thing, as well as finding out each (mind-boggling, usually tragic) ending.
We need to go lie down, the world is SPINNING.