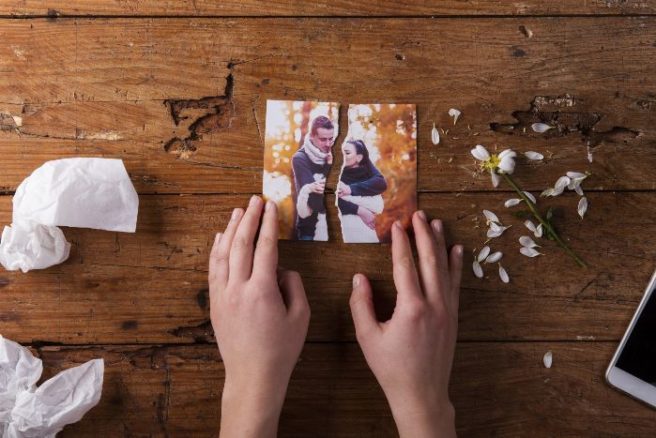 Love is one of the most pure and powerful human emotions.
On the one hand, falling in love can be one of the most magical experiences life has to offer. It's a feeling that has inspired some of history's greatest art, music and poetry and has the ability to turn even the most level-headed among us into doe-eyed, irrational, loved-up messes.
On the other hand however, falling out of love can be confusing, thought-provoking, and more often than not, absolutely brutal.
In an effort to learn more about this ever-changing and hugely complicated emotion, writer Arabelle Sicardi took to Twitter to ask her followers to share what exactly was said to make them fall out of love.
i'd like a collaborative list of all the sentences people have said that made you fall out of love with them. and also, of course, one of the reverse

— rich pie (@arabellesicardi) January 2, 2018
As expected, the responses were heartbreaking and eye-opening in equal measures.
" But what about my needs? What will I do?" -In reference to my possible breast cancer surgical options.

— elsydash (@elsydash) January 3, 2018
"Usually I want to do sweet things for my girlfriends and go out of my way…. but with you, I don't" on thanksgiving on the way to my family home to meet my parents

— Emily Geron (@EmilyGeron_) January 3, 2018
"you know that's not normal right?" he says exasperatedly after I have an anxiety attack in a train station. Pt 2, later that day, "I just found it stressful and uncomfortable".

— Allie (@alicejkiff) January 5, 2018
"You can't leave. I want her, but I need you. I'll still love you when I'm with her."
Sorry kid can't have your cake and eat it too

— Carmel Paradise (@carmelpara) January 6, 2018
"I never really loved you, I just said it because that's what you're supposed to do" after a year of dating…

— Rebekah Terrazas (@missbekahlynne) January 4, 2018
"When we're together it's great, but when we aren't I can't really be bothered to think about you"

— Amanda Jane (@the_learnaholic) January 5, 2018
Well, if that wasn't enough to completely shatter your hopes of a fairytale romance, we don;t know what will…
In short, love is the worst.