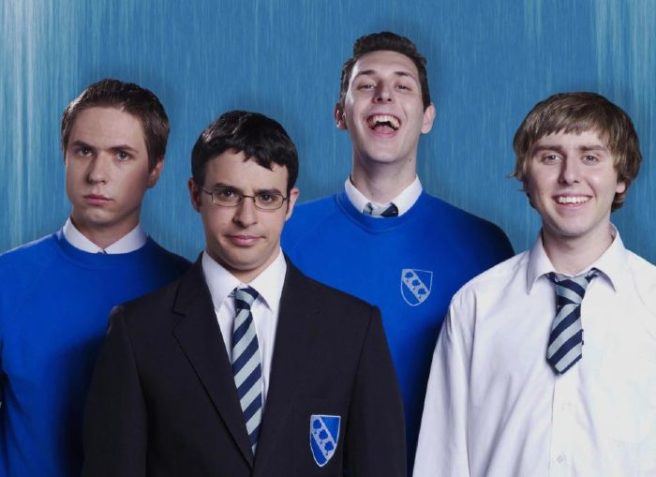 Hands up who has missed them?
The Inbetweeners cast is offish back and we are BUZZING.
It's been a decade since the boys first burst onto our screens and we have loved them ever since.
Now we have the first look at their upcoming 10-year anniversary special – and they look so grown up.
James Buckley, who played Jay, posted the snap on his Instagram of the gang – himself, Joe Thomas (Simon), Simon Bird (Will), Blake Harrison (Neil).
He captioned it, ''Right…@thesun has published the first publicity picture of us 4 boys together in god knows how long. Can I just say I was shooting white gold. I've not decided to just have a moustache.‬ #inbetweeners.''
The cast had uploaded another picture of them filming the reunion – along with the famous yellow car that took them to Thorpe Park.
The Inbetweeners ran for three series from 2008 to 2010, and also gave us two gas movies – so we can't wait to see what the reunion has in store.
The Inbetweeners Fwends Reunited will hit our telly's on New Year's Day Channel 4 at 9pm – ideal hangover TV.