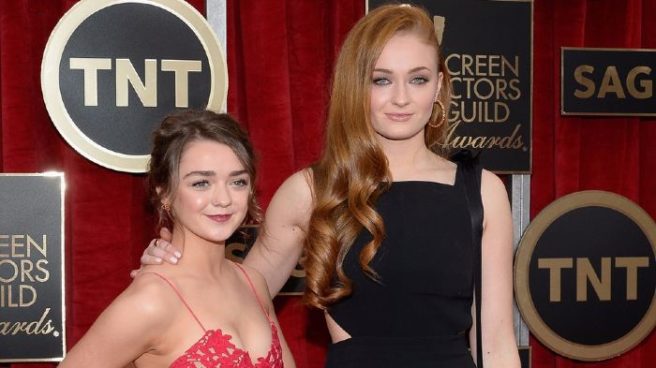 Maise William's has confirmed that she has been asked to take a spot in Sophie Turner's bridal party.
The Game of Thrones stars formed a strong friendship after being cast as on-screen sisters, Arya and Sansa Stark, on the hit HBO show back in 2011.
Sophie, 21, is engaged to marry musician and former Disney star, Joe Jonas, 29, and while the pair haven't started to plan the big day, Masie has revealed one detail that has been set in stone.
When asked if she was hoping to land a bridesmaid position, the 20-year-old told Radio Times: "Oh, already got it. Yeah, it's very, very exciting. It's kind of bizarre though."
It's thought that the couple have put the wedding plans on hold, as Sophie is keen to wrap up the final series of Game of Thrones before the she sets a date.
Maisie said: "We're waiting 'til this season's done until we get into it. But I think she's already letting her little heart wander and imagine."
Meanwhile, the actress recently opened up about the wrapping up the show that shot her to fame.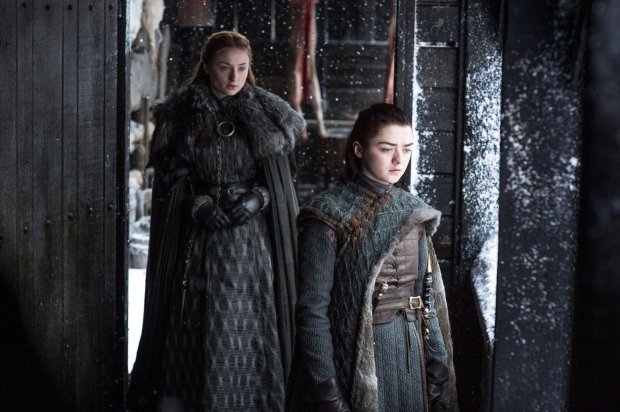 Speaking on Lorraine, the young star said: "We're currently filming for the final season which is all a bit strange. Its been my entire career."
"It's exciting knowing I'm going to get to do more things. But it's nerve-wracking because its been my safety net."
Masie may not know which direction her career is headed in, but one thing's for sure, this isn't the last we've seen of the Stark sisters.