Disney Princesses have been getting a serious make-over of late. Gone are the days where they have to wait around for a handsome prince, nope the gals are doing it for themselves.
And you know they'd just smash it in the real world. This illustration series from Simple.Thrifty.Living shows just how they would smash all of the glass ceilings.
Illustrated by 24-year-old Matt Brut, he and his team wanted to create inspirational careers for the princesses.
"I wanted to create something other people might look up to," he told TODAY. "My teammates and I chose roles that not only fit the specific princess, but also showed them thriving in their career and in traditionally male-dominated fields."
In Brut's interpretation, Rapunzel is a neurologist, Aurora is a coffee company CEO, Meridan is an Olympic athlete and Mulan is a human rights lawyer. Moana's love of exploring sees her cast as a navy officer where Cinderella is an animal rights activist and Pocahontas continues to fight for nature as an environmentalist.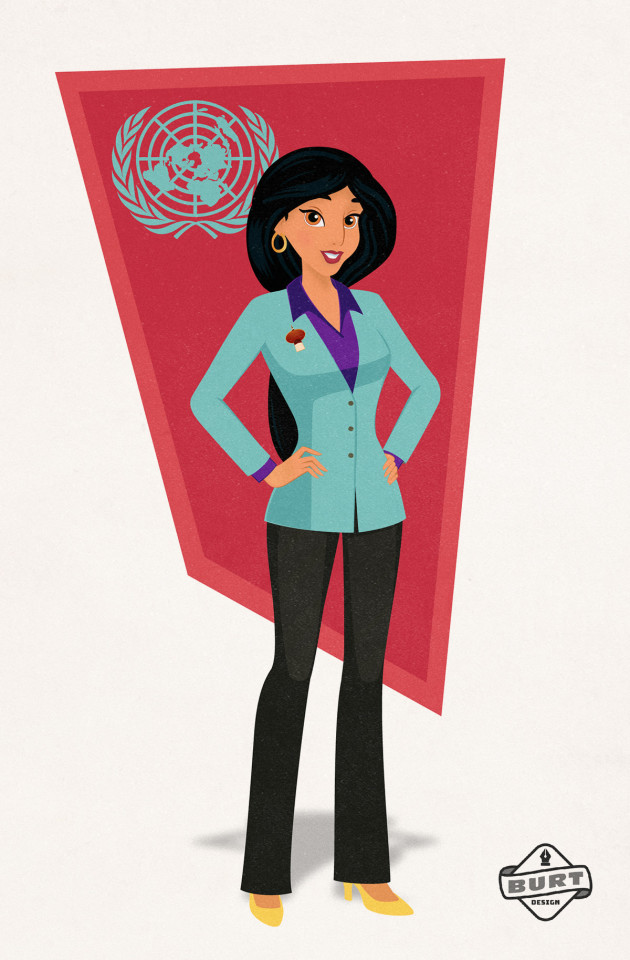 "Jasmine is my favourite," said Burt. "I think her role as a U.N. ambassador is a perfect fit for her, and it matches her personality from the movie."
The pictures and descriptions of the princesses/career women have gone global, and Brut is touched by the reaction they've received.
"I'm incredibly humbled by it," he said. "People from across the world have taken time to write me — not something that usually happens to a graphic designer."
A student from thr Philippines even wrote to him explaining how much they inspired her.
"She said it was a reminder that she doesn't have to follow social norms to be successful," he said. "I also have had parents emailing me asking if they could print out the graphics for their daughters."
Let's take a look a few of our favourite successfully ever afters: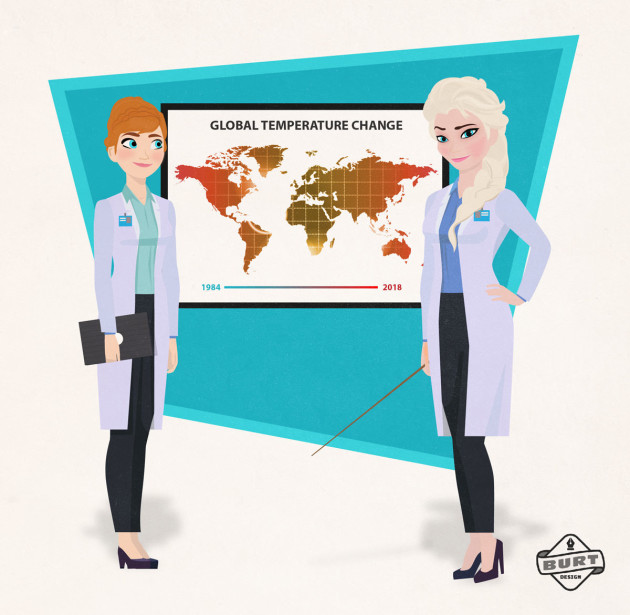 "Elsa and Anna – Climate Change Scientists – Elsa, Anna, and the citizens of Arendelle know a few things about the effects of climate change. While their companion Olaf may love summer, the sun, and all things hot, Anna and Elsa recognize what a rising global temperature might mean. They have dedicated their careers to studying climate change and presenting accurate, well-sourced information."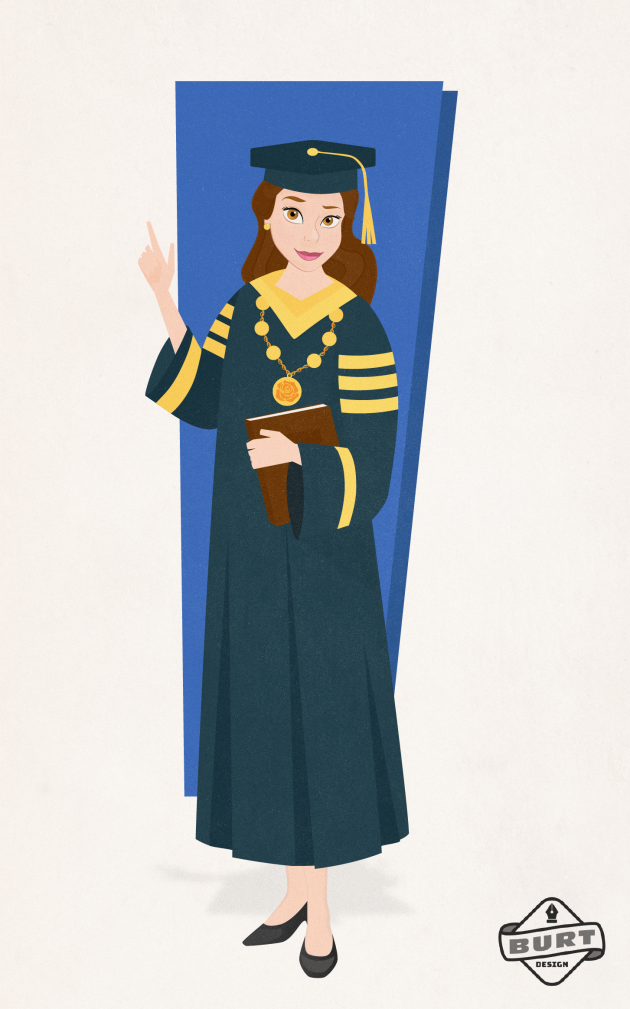 "Belle – University Chancellor – There was always much more in store for Belle than a provincial life. Inspired by her love of books and knowledge, Belle went into academia. After receiving her doctorate in education, Belle has risen to the level of chancellor at a major university. She is committed to affordable and equal education for all."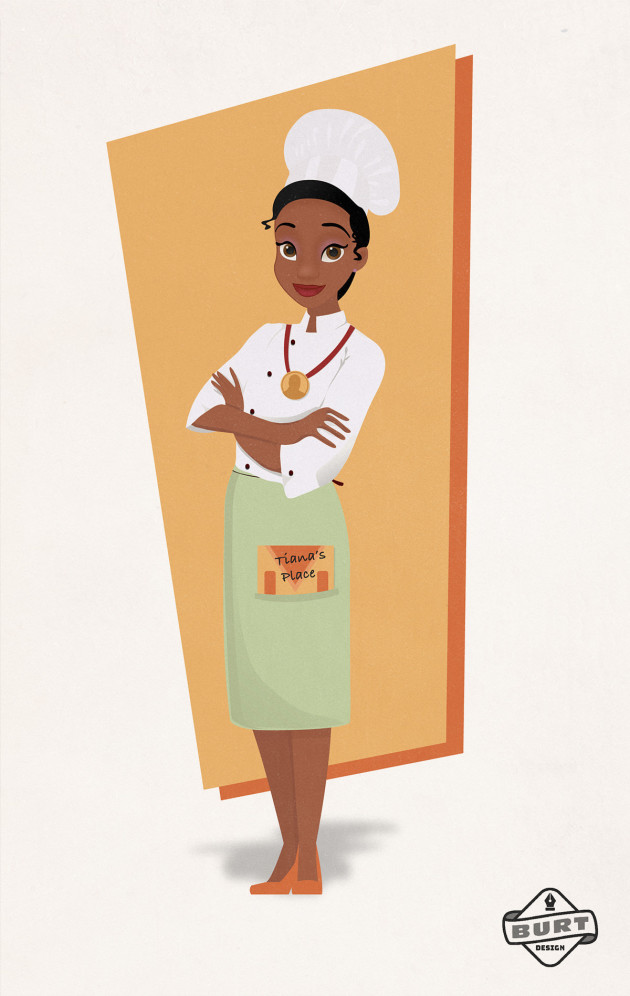 "Tiana – James Beard Award-Winning Chef and Restaurateur – Growing up and being inspired by her father's love of cooking, Tiana has always known what she has wanted to do. She now stands at the top of the culinary world, winning the James Beard Award and owning one of the most popular restaurants in the country. Every day she digs a little deeper, trying out new dishes and experimenting with new recipes and flavours."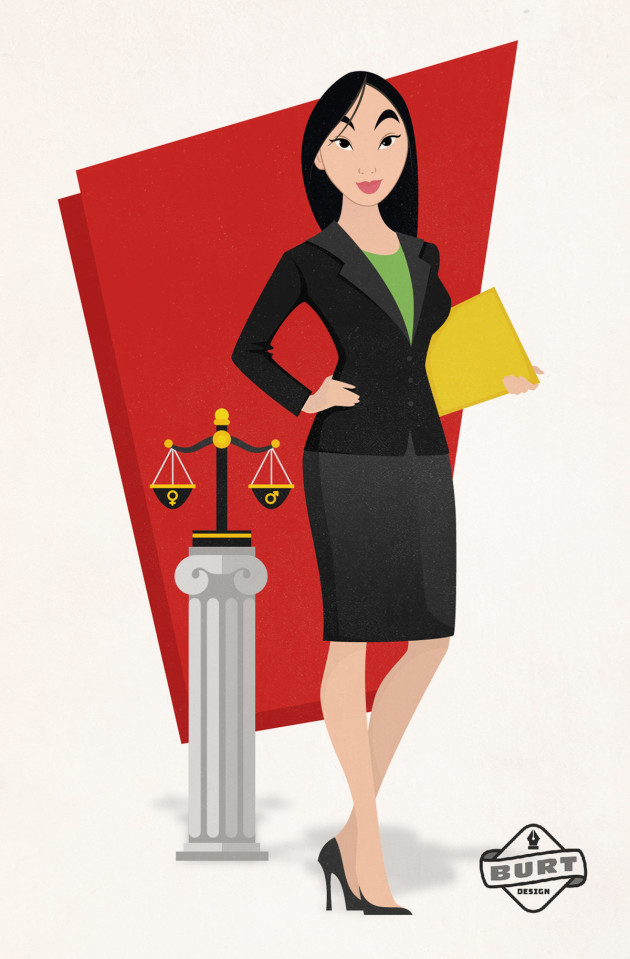 "Mulan – Title IX Lawyer – After experiencing discrimination both personally and in the military, Mulan turned her sights on a law degree, graduating with the highest honours. She now fights for equality on university campuses, ensuring that men and women are given the same treatment and opportunities. With all the strength of a raging fire, she advocates for those who have faced adversity due to their gender."
Girl power to the max!