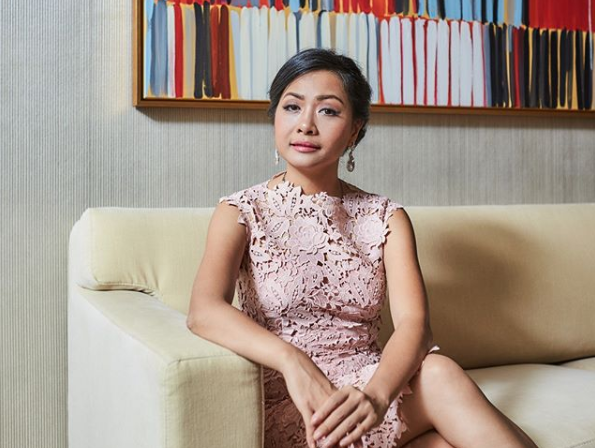 How much would you turn down to maintain the integrity of your family business?
For global business woman Phuong Tran and her home-grown Vietnamese company THP Beverage Group, it was $2.5 billion dollars. Yup, just think of how much guilt-free online shopping you could do…
An unimaginable sum, but for Tran and her father, allowing Coca-Cola to acquire controlling interest in their valued family business, no sum was worth it.
Watching her father, Dr. Tran Qui Thanh, reject such an incredible amount of money that most could never even dream of has shaped Phuong Tran's entire legacy from that day on.
Her philosophy revolves around the lessons learned from attempting to compete with giants, and face them down.
Since Tran and her father turned down the astounding offer, they have grown their business to full flourishment and have spread their company to over 16 countries including China, Australia and Canada.
She has now written her debut novel, Competing With Giants, and aims to inspire businesswomen around the world.
Her first book involves Tran, as Vice-President of THO Beverage Group, weaving her advice from her father alongside her own insights into a rich tapestry which divulges fascinating facts on the changing global business landscape as well as the incredible origin story of her own company.
According to Tran, David can indeed compete with Goliath, and even outperform him. "We proved that nothing was impossible."
Western style multinationals are now being incentivised to devise of new strategies to compete with the emerging Asian market.
"To western countries, the Asian market is a big piece of pie with robust growth in new economies. The world needs to know how an Asian business runs and how its business culture is formed. That's the story that I wanted to tell in the book."
Tran will travel to Ireland to launch Talent Garden Dublin's Innovation School on October 30th and will share her vast expertise by delivering an exclusive lecture free of charge.
She will join the faculty at the Innovation School to share her knowledge with Talent Garden's Innovation School students across Europe in the coming months.
Talent Garden's Innovation School is a highly-regarded digital skills boot camp model with a proven track record in giving it's entrepreneurs the skills they need to succeed.
Tran will focus specifically on granting expertise to the Innovation School in the areas of female and family entrepreneurial business, through Skype calls, online chat forums and podcasts.
She will join the commendable faculty at the Innovation School, which boasts employees such as Jen Stirrup, a data strategist and Microsoft Data Platform MVP, and Steph Locke, one of only 58 people globally recognised with Microsoft's AI MVP award.
Innovation School Director Ruth Kearney comments on the school's aims: "Put simply, we are in the business of developing great 'digital talent' and bringing about a digital cultural and mind-set within organisations."
The exciting event is free to attend, but places are limited so register early to avoid disappointment. Gets your tickets now from Eventbrite or check out www.talentgarden.org for more information.
The Innovation School is also launching two courses for November;
Executive MINDSET (23rd November): a one-day masterclass on leadership outlooks aimed at CEO's and senior managers.
Data Science in Practice Informing Real Business (29th & 30th November) for IT professionals, scientists and software engineers.