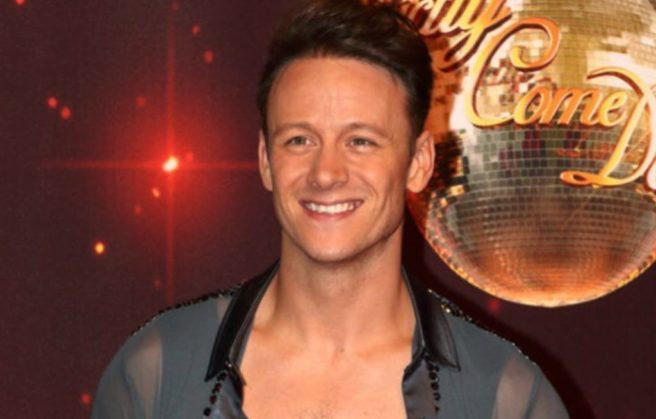 Strictly will be on our screens in the next week and the excitement for it's return is really ramping up.
Pro-dancer favourite Kevin ''from Grimsby'' Clifton has announced that he is taking on a new venture.
Any guesses as to what it is?
Kev is planning on launching a Strictly podcast – well, if his fans are interested, that is!
Kevin Clifton has revealed some news that will delight all @bbcstrictly fans…. https://t.co/HJObhr9PHp pic.twitter.com/zcgc2oYtXQ

— HELLO! (@hellomag) August 19, 2018
It was during a live broadcast that he let slip that he is really into podcasts, especially football ones.
He then asked for help in naming the podcast – so keeps your ears out for that.
In other Strictly news, Kevin has been defending the BBC's choice to sign up YouTuber Joe Sugg as a contestant for this year.
There were many disgruntled people complaining that Joe wasn't famous enough to earn a place on the hit show.
Kevin stepped in to back the Internet sensation, who has 8.2 million subscribers on his video channel.
"Why do they have to be on TV a lot to be well known. And YouTube is TV. Just a different screen. He will bring in new viewers that never would watch Strictly and would have no idea who any of us ballroom dancers are…" he said.
There was also people commenting on the fact that some contestants already have previous dance experience.
When contestant Ashley Roberts – a Pussycat Dolls singer, dancer and choreographer, was added to the line-up, Kevin responded with, ''there's always some with dance experience. She will be learning ballroom for the first time. I suck at tap for example. Also @bbcstrictly leaves it to the voter. You vote for your favourite, doesn't have to be the best dancer by the judges."
Go Kevin, you were always our fave.