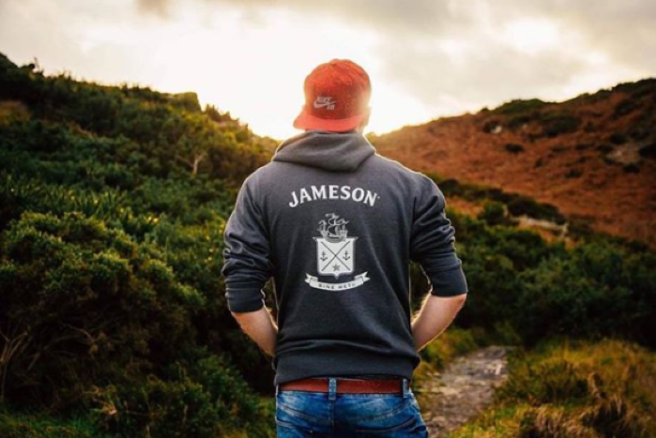 Iconic whiskey distillers Jameson are making a final call for college graduates to apply for its renowned 2019/20 international graduate programme.
The programme is known globally for offering world-class experience and two international placements, but they've claimed that the latest candidates need one thing; 'Serious character'.
The grad programme has been running for an outstanding 27 years, and gives graduates the chance to fulfil their personal and professional potential while working with an Irish brand with worldwide influence.
As a Jameson International Brand Ambassador, your office could be anywhere when you're on the move. With 50 markets on offer, it's an amazing opportunity to build a serious career. Our only requirement? SERIOUS CHARACTER. Show us you have it and APPLY NOW: https://t.co/f2aCujkaVe pic.twitter.com/17tx6rocIK

— Jameson Graduate Progamme (@JAMESONGRADPROG) January 4, 2019
The successful candidate will be working on the international stage, and are supported by a competitive benefits package, multi-award winning training and development programme and a global support network.
The leader of Jameson's programme, Sinéad D'Arcy, commented that;
"The Jameson International Graduate Programme is a truly unique programme offering graduates three-years' experience in a marketing role, in one of over 50 countries across the world."
"Every year we look for driven, charismatic and creative graduates, from a range of diverse backgrounds, to serve as brand ambassadors in cities across the world," she added.
Over 400 countries to date have completed the infamous graduate programme alongside Jameson since it began in 1991.
Alumni of the Irish distiller's programme have progressed to high quality roles internally and externally in over 33 cities, and Jameson maintains its role as the fifth most popular graduate employer in Ireland according to gradireland.
If you want to kick-start your career, why not start now? Applications for the 2019/20 Jameson International Graduate Programme close on Wednesday 16 January 2019 at 1pm, so get on it.