What are your V-Day plans, gals?
For many of us, it's pretty much the usual shebang of perusing ice-cream flavours in Tesco, and wallowing on the couch while feeling guilty as a feminist for wallowing on Valentine's Day.
Ariana Grande is turning the single life into a trend, at least that's one comforting thing. Plus our pets give us more love than we even deserve.
Meanwhile, in Billionaire Boujee-land, Kylie Jenner is prepping for a new Kylie Cosmetics launch:
can't wait to reveal the VALENTINE COLLECTION tomorrow! it launches Feb. 1st pic.twitter.com/pRwBmODall

— Kylie Jenner (@KylieJenner) January 23, 2019
She appears to have gotten a red lady makeover, and we have to admit she's looking pure Poison Ivy-level glamour; serving Jessica Rabbit realness 24/7 just became her new niche.
We're assuming that this isn't Kylie's natural hair, seeing as the Kardashians can afford wigs, extensions, photoshop, stylists, fashion designers, celebrity hairdressers, etc.
Kylie's emanating Kim's Valentine's Day vibe form 2017, because the photographer responsible for this Kylie Cosmetics shoot also shot Kim's viral candy hearts campaign in 2018.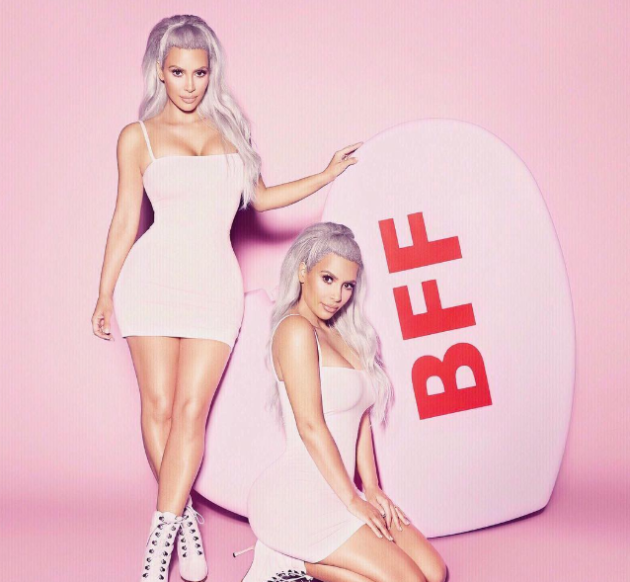 While Kim's hairdo is a lighter shade of pastel-coloured pink, Kylie has gone all-out pillarbox red.
Which do you prefer? We're feelin' Kylie's wavy, short hair because it's Moulin Rouge vibes to the max.
She'll be releasing the new collection on February 1, stay tuned.