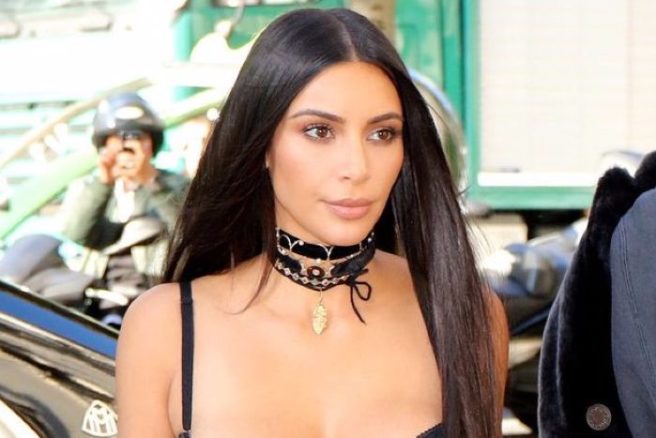 Kim Kardashian recently came under fire when an eagle-eyed Instagram account called out the reality TV star for allegedly copying the fashion designs of other creatives for her children's fashion line, Kids Supply.
Instagram account Diet Prada scrutinises developments in the fashion industry, looking for brands and designers who copy one another.
Kim and North made headlines back in 2016 when they stepped out in their matching silver sequin dresses.
The dress also featured a distinctive waterfall back. Now Kim is selling her own version of the garment called the Demna Dress.
Diet Prada has called out the dress for being a copy of Vetements original piece.
Kim's rep has come to her defence, saying that the dress is an homage to the original designer, not a copy.
The name Demna dress is said to refer to Demna Gvasalia, the creative director of Vetements.
'We named it the Demna dress to pay homage to him as it was one of Kim and North's favourite mommy and me moments,' the rep told Page Six.
'The idea behind Kids Supply is to give people the opportunity to purchase things that would never be available for children otherwise.'
'We decided to release the Demna dress after making one on our own for North because it got such a great reaction and an overflow of people wanting it for their own children.'
Diet Prada also pointed out similarities between the Kids Supply Rei bomber jacket, and a limited Comme des Garcons piece.
'The Rei jacket was a mixture of some our favourite souvenir jacket art,' the rep told Page Six, citing that the jacket is named after CdG founder Rei Kawakubo.
'We have been collecting for years and have archives of them. We named it the Rei Jacket out of the utmost respect for her.'