Good aul Tay Tay has played a blinder this year. Not only has she taken on music industry bigwigs, performed with some of the biggest acts in music and had Ryans Adams cover her 1989 album in its entirety (that has gotta earn her some hipster street cred), but she also had a lawsuit against her dropped with the judge quoting her OWN LYRICS in the closing statements. Respect.
We know this girl is making some serious waves in the music industry but we have also closely followed her style and boy has her hair been on quite the journey.
Join us as we chart Tay's transformation from doe eyed country star to bona fide pop royalty by looking at those oh so important hair moments.
2002
A fresh faced 12 year old, Taylor wore her blonde locks in their natural waves.
2003
Ooh girl, work that country chic. It's easy to forget sometimes where Taylor come from, but the cowboy hat and purple velvet make it pretty clear. Taylor had her hair grown long with classic layers framing her face and exuding her youth.
2004
At 14, Taylor moves to Nashville to begin her singing career as a country star. With a penchant for satin, velvet and denim, the young singer keeps her hair natural and tousled.
2006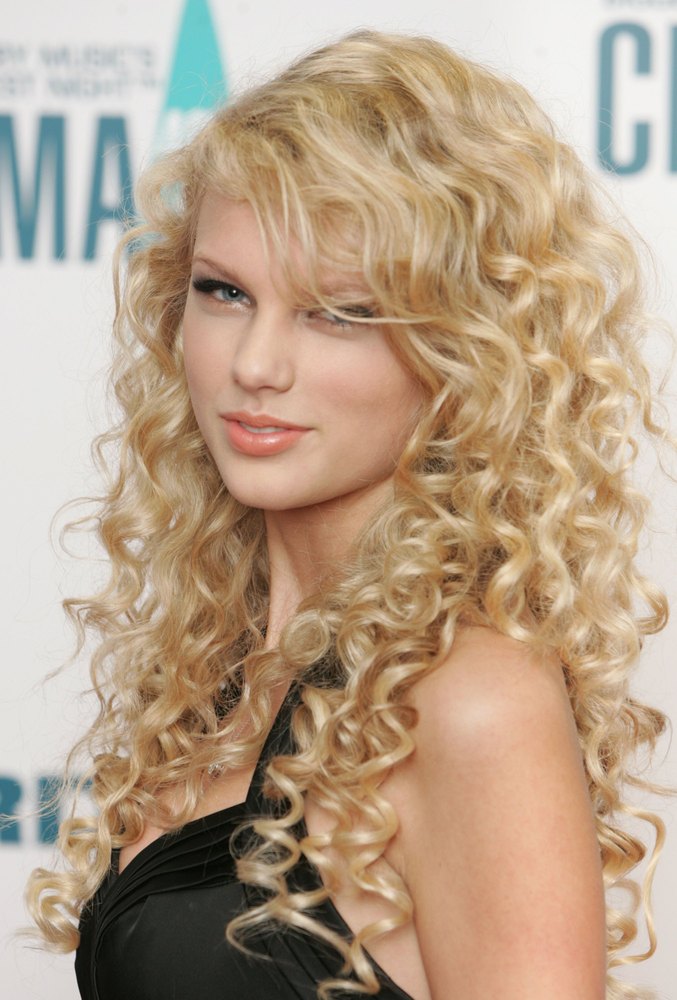 Tay becomes the youngest artist ever to sign to the Sony record label and releases her debut album at 16. She starts to refine her look to match her budding popstar status by defining her luscious curls and smoothening the hair.
2007
The red lip and the stripped back style: here is a taste of what would become the Taylor that we know and love! She was still rocking her curls au natural and letting them lightly frame the face.
2008
Gaining worldwide momentum now, Taylor rocks up to the 2008 MTV VMA's still sporting those trademark curls.
2009
And game changer! Taylor opts for a refined look by sweeping her curls in a low chignon style, side bun. Gorgeous.
2010
And BAM. Goodbye curls. Taylor dramatically changes up her look to coincide with the release of her third album, Speak Now. She embraces a dramatic fringe and straightens out her curls into a sleek, layered style.
2011
They may not be her natural curls, but Taylor still liked to whip out soft waves for special occasions such as the 2011 Billboard Music Awards. She is finally starting to embrace that dramatic lip we love so much.
2012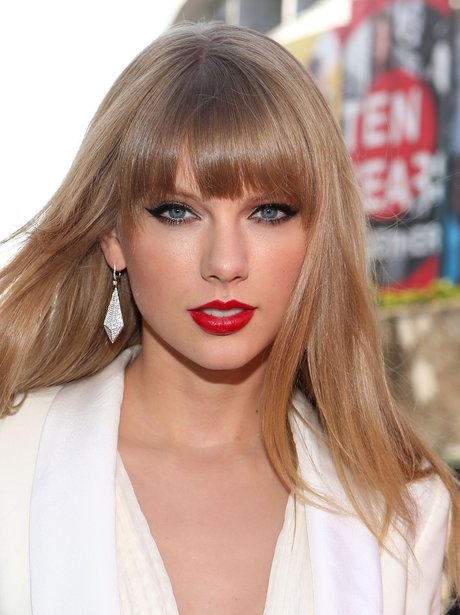 The Red album release, the red lip, the fringe. There's our Taylor.
2013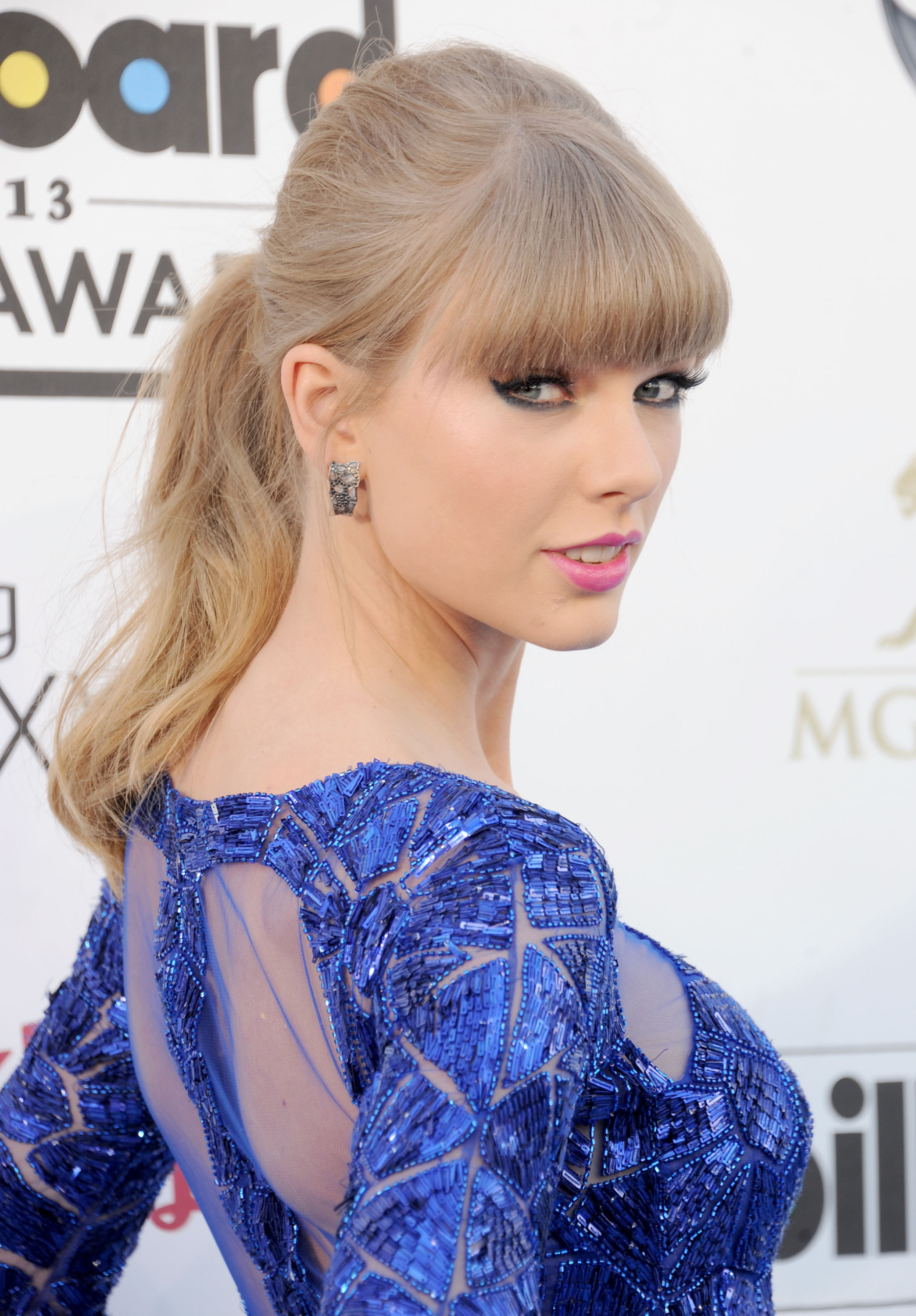 Killin it, Swifty.
2014
In a blink and you'll miss it moment, Taylor has chopped off her hair, dropped the biggest album of the year, 1989, and releases hit single, Shake it Off. We were definitely obsessed with her choppy, shoulder length bob.
2015
And in 2015, Tay pretty much took over the world. Still sporting her chic bob, she now likes to wear her fringe swept over to one side. We love it… PLEASE let us be in your #squad, Tay.