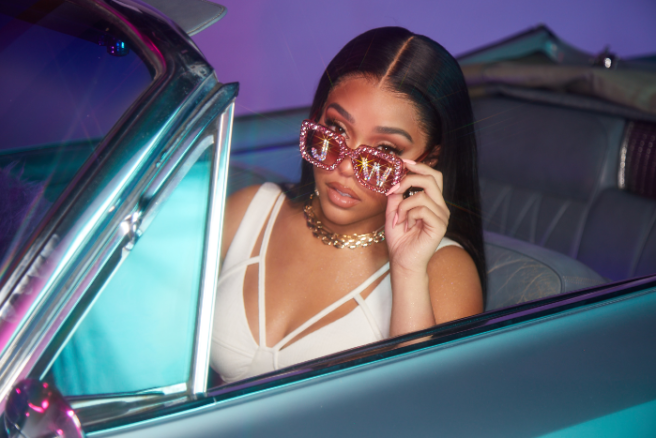 Boohoo has made quite the announcement, and we're pretty sure the Kardashians are quaking in their designer boots: Jordyn Woods is launching a SECOND collaboration with the retailer.
The model and digital influencer originally launched a partnership with boohoo.com in 2016, which was her first major company to work and co-design with.
The 60-piece collection will launch globally today, pushing the boundaries and promoting body positivity and size inclusivity for women around the world.
Woods co-designed the range of ready-to-wear pieces, designed to make every girl feel confident and empowered whether it's day or night.
The model uses her own personal style infused with fashion trends she's currently loving, such as vibrant brights, metallics, statement blazers and ruched dresses.
The campaign was shot by Charlotte Rutherford at Showbiz Studios and Pink House in Los Angeles, bringing the second exciting collection to life.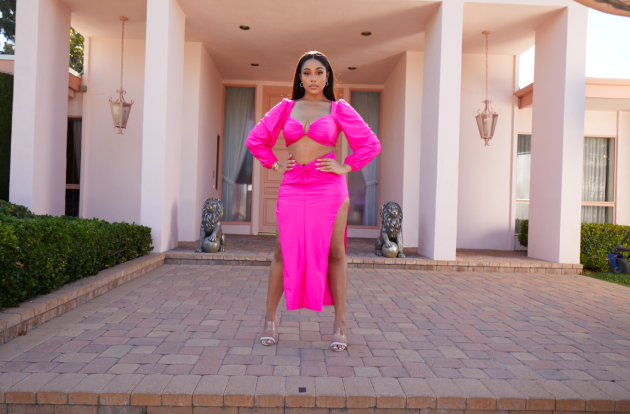 Speaking about the fashion-filled launch, Jordyn Woods shared,
"I'm so excited to be given the opportunity to co-design a second collection with boohoo. I've always been a huge fan of the brand and feel so fortunate to be part of the boohoo family.
"With my new collection, I wanted to offer size inclusive pieces with designs that reflect my personal style. I hope this collection empowers women and encourages them to dream big."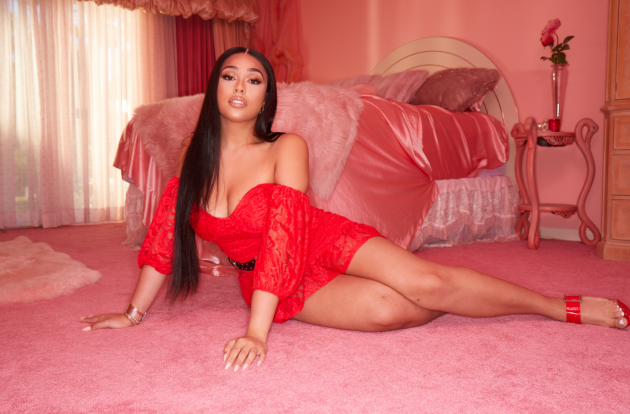 The latest Jordyn Woods x boohoo capsule collection has an assortment of women's styles, from blazers, chic jumpsuits and matching two-piece sets to high slit dresses.
Lace, ruffles, tie-waisted silhouettes, and ruching designs all make an appearance in the range, which includes sizes UK 4 up to UK 28 and retails at just €10 to €50.
Co-Founder of boohoo.com, Carl Kane, couldn't contain her anticipation for the collection to be released:
"We're excited to announce our second global partnership with American model and celebrity, Jordyn Woods. Jordyn is everything the boohoo girl embodies, and we are thrilled to be working with her once again.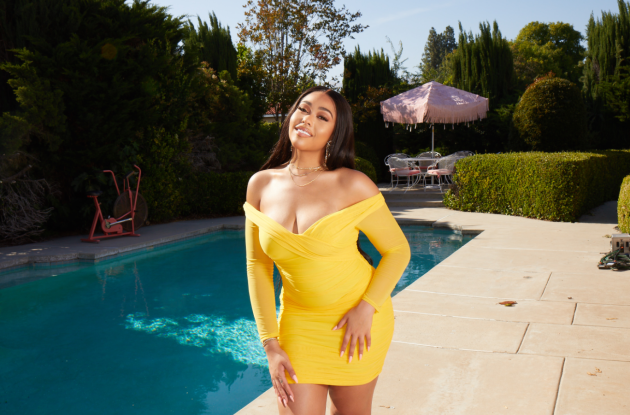 "Shot in her hometown in Los Angeles, the latest collection showcases Jordyn's incredible style and personality with fun ready-to-wear pieces that are made for all body shapes and sizes, in keeping with the inclusive spirit of boohoo."
Jordyn Woods, Zendaya, Charli XCX and Paris Hilton have worked with boohoo.com on their ground-breaking collaborations since 2016, and it's only getting bigger and better.
Shop the Jordyn Woods x boohoo collection now on the brand's website, and try to resist buying the entire thing.