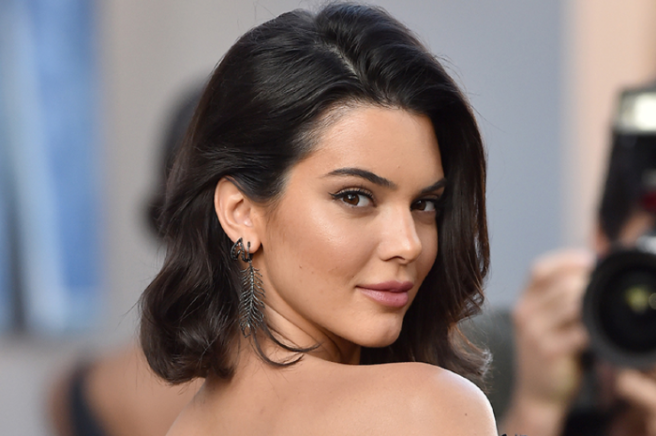 'I have cried endlessly for days' Kendall Jenner on her self-esteem
Kendall Jenner has opened up to Allure about her self-esteem issues surrounding her acne and skincare routine since she was 14-years-old.
She only revealed to the world last month that she is a long-time sufferer of the skin condition which plagues mainly young teens around the world.
Taking to Instagram back in January, she wrote to her fans; "While there are much bigger problems happening in the world, suffering from acne for me was debilitating. It's something that I've dealt with since I was a young teen and has caused me to feel anxious, helpless and insecure."
She continued; "As humans, I don't think we share our insecurities enough because we live in a time where being "perfect" is the standard. We curate our life online and pick the pretty moments to post. I'd like to show a younger generation that not everything is perfect."
Jenner's goal is to create a conversation surrounding image and insecurity; "I didn't think I'd see the day where I would feel confident posting a makeup free picture. My goal is to open up a dialogue around skin positivity.
Now, she has stated that the online haters as well as her acne has made her cry for days in the past. We've all had a bit of a sob when a massive spot surfaces on the exact day you have an important event on, it's so cruel.
She revealed more about her young life to Allure;
"I've always struggled with a bit of acne since I was around 14. It killed a lot of self-esteem and I had to really work past that." She is also a person who detests when her pimples are pointed out to her, as we all are.
A break-out at the Golden Globes caused her endless stress, saying, "I was feeling good about myself, and then when people say mean things I'm like, 'I know I have a zit. I know I'm breaking out. You guys don't have to keep pointing it out. I obviously see that, but let me live.'"
Those people are legit the worst. Rude, much?
She admitted;
"I have cried endlessly for days because of things people have said to me, and I've had to become stronger through it. I mean, don't get me wrong: I am not superhuman. I definitely feel, and the things people say online are very hurtful."
We're happy for her that she's found a great skincare routine that works for her, and is starting the conversation. Young women are under such pressure to look picture perfect 24 hours a day.
Feature image: StyleCaster