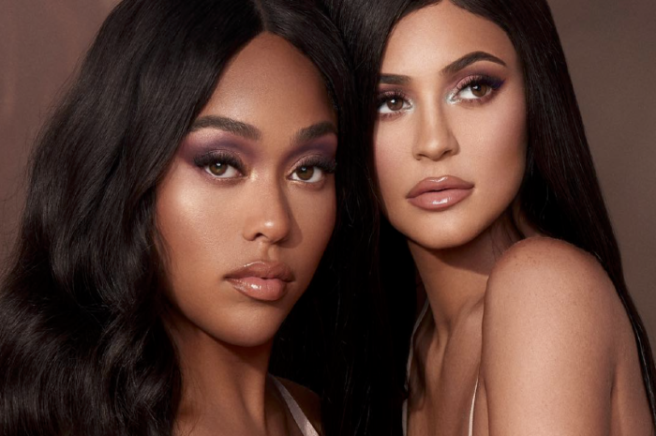 The Jordyn Woods/Kardashian clan drama continues…
It's only been a few weeks since we last heard an update about what on EARTH is going on between Woods and her former BFF, Kylie Jenner.
The scandal that broke a few months ago involving Khloe Kardashian's ex, Tristan Thompson, and Woods kissing seemingly broke apart their friendship.
Kylie has now made a subtle change to her social media, which throws more than a few forest of shade at Woods in the process.
The profile image featuring the former duo comes from a Kylie Cosmetics collaboration they did together and the products from that same collab had gone on sale in the wake of the news that Jordyn and Tristan had "hooked up." Weird.
Kylie has now changed the image to one of just herself, mainly giving a stare that could give Bran Stark a run for his money.
Kylie is in the middle of promoting new goods, and the new banner picture is most definitely from the promo images. It could be possible that the new image wasn't intended to be shade at all, but this is the Kardashians we're talking about.
Shade is part of their careers. The last update we had was when Jordyn spoke to paparazzi at LAX airport about her love for Kylie over a week ago, with her mum offering plenty of good wishes for the make-up mogul.
In a video by TMZ, Jordyn was asked point-blank whether she would be "willing to rekindle the friendship and try to make things right with Kylie." Woods replied saying, "I have love for everyone."
Her mum was more direct. "We love Kylie," she said, with Jordyn quipping , "Always."
We'll see where this goes, but it doesn't look great for the model.
Feature image: Instagram/@kyliecosmetics