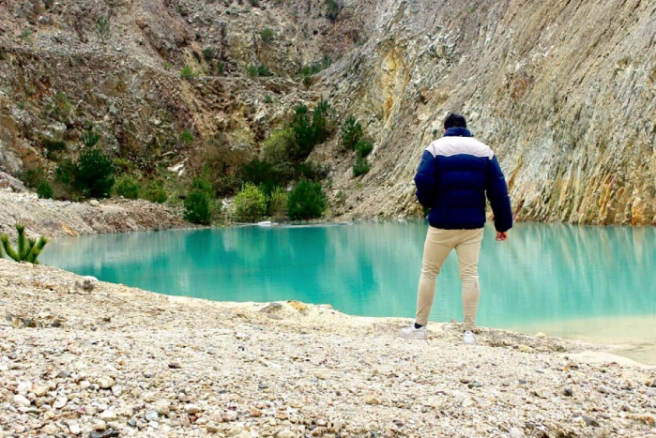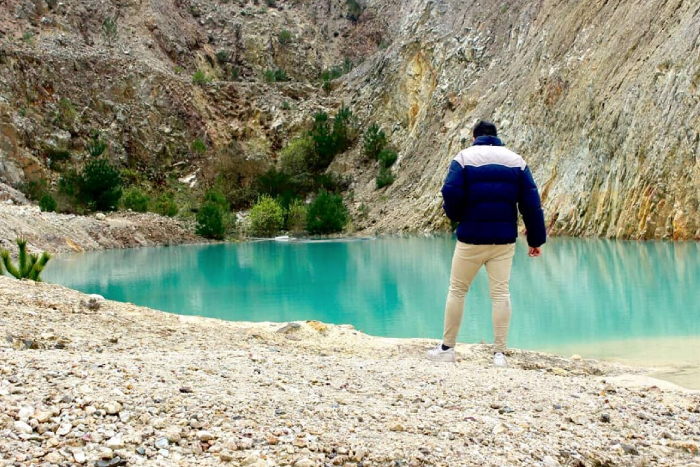 We thought we'd heard it all after the whole 'don't put ice lollies up your vagina' warning yesterday, but this takes the cake.
According to The Sun, a Spanish lake in Galicia is gaining notoriety for social media influencers thanks to it's gorgeous turqoise waters and stunning aesthetic.
There's only one, minor downside. The crystal clear water of Monte Neme is actually a toxic waste dump, created by the Tungsten mine which was utilised during World War II.
According to reports, the mine was abandoned in the 1980s and the 'lake' is a large hole full of dangerously contaminated water. Lush.
A Spanish publication named Publico claimed that one person started getting sick after taking a dip in the luscious green water, and broke out in a rash that lasted for two weeks.
What did he have to say about his experience? "The photo was worth it." Wow, no wonder the earth is slowly dying.
Another Instagrammer told them that she "didn't see the warning signs" and went swimming because "the water looked very pretty."
Unfortunately for her, she later suffered from a two-week long skin irritation and vomiting bug. Do it for the 'gram, they said. It'll be worth it, they said.
Doctors have since spoken out about the health concerns which the lake can create.
Manuel Ferreiro, a doctor at University Hospital of Coruña, told The Local:
"Brief exposure will most likely cause eye and skin irritation but a longer time in the water and digestion of the toxins could cause stomach problems, vomiting and diarrhoea."
Personally, we'd avoid these waters at all costs but you can bet certain influencers will still make the journey to the lake.
Feature image: Instagram/@luisstarsky