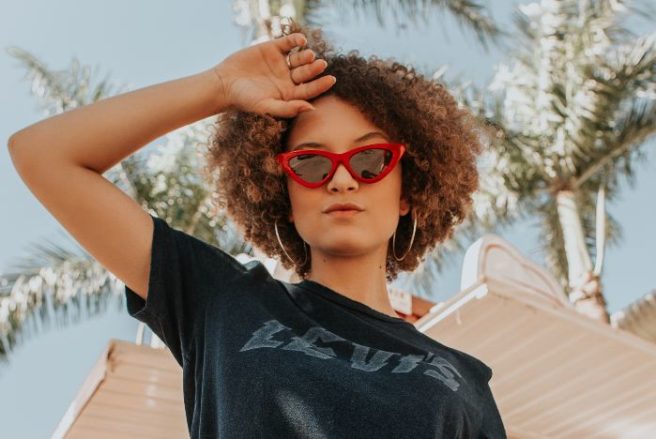 We may be over *gasp* half way through summer 2018 but don't put your Penney's sunnies and your Bardot tops away just yet, ladies.
With the whole month of August still to come, we have sooo many more chances to take (fifty drafts) of that sun-drenched Insta snap in The Perfect Outfit.
If you're feeling like you've worn out every possible summer '18 fashion trend, then no look for further for fabulous inspo from our very own home-grown gals who are absolutely slaying it on Instagram.
1. Straw sun-hat/matching bag combo
As seen on the stunning fashion, travel and lifestyle blogger Louise Cooney, who shared the image with her 115k followers while on holiday in the Cinque Terre Riviera.
Straw hats and bags have been a summer staple forever – but they're a staple for a reason.
They are practical and stylish. A summer classic, if you will.
Grab a simple straw hat in H&M for €12.99 and instantly become a beach goddess. Minus the 155k followers, obvs.
2. The baggy shirt
Only Erika Fox (@retroflame) could make a baggy shirt and short-shorts looks this effortlessly cool but it's summer and we're gonna try, goddammit.
Zara are killing it in the shirt game, but this one for €29.95 is simple but gorgeous.
Pair it with your trusty denim cut-offs and you're Insta-ready, no matter the backdrop.
3. Wrap dress
This whole outfit is just ''Wow.''
And the best bit?
It's Penney's, hun.
Yes, Courtney Smith has paired a matching wrap dress and trousers together and it looks unreal, doesn't it? And not bad at €25.
4. The jumpsuit
Louise O'Reilly (@stylemecurvy) has nailed the jumpsuit in one fell swoop.
The stunning red literally pops off the screen and it's such a simple piece to style around.
As Louise writes herself, it can be worn as workwear or evening wear and it's available at River Island for €75.
We think it's worth every penny.