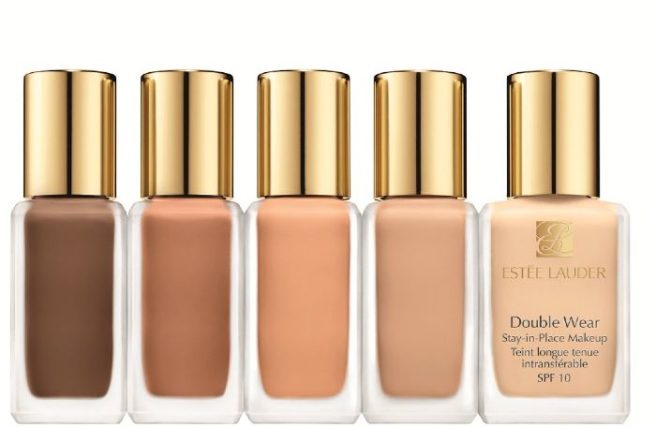 Ladies, listen up!
So, you may have noticed that Penneys has seriously upped its beauty game over the past few months.
From fancy makeup brushes and affordable lip kits to gorgeous nude eyeshadow and nifty nail polish, it's easy to see why everyone is raving about the ever-growing collection.
And as if we didn't already love it enough, beauty buffs are no comparing the brand's 'My Perfect Colour' longwear ultimate matte foundation to the holy grail of high-end cosmetics, Estée Lauder's Double Wear.
Both products promise perfect coverage that stays in place all day long – but seeing as a 30ml bottle of Double Wear retails for around €36.00, Penneys' €6.00 alternative is definitely worth a try.
But don't just take our word for it – here's what people are saying online.
Gals this PRIMARK foundation is up there with one of the best literally a £5 version of Estée Lauder pic.twitter.com/e30XmawULI

— Danielle (@danielleyoungox) February 10, 2018
Guys so far so good! Coverage is spot on in line with Doublewear and it smells alright (Yes I do judge foundations on smell aswell!)! Now to see if it lasts the day!

— Rachel (@_noveladventure) March 3, 2018
I will post my eyes closed look with the palette shortly I also filmed that look. Honestly it's amazing you are going to love it!! Also try to get this Primark foundation if you can. It's a dupe for EL Double Wear & it's amazing!! pic.twitter.com/OD8JYZxQwb

— Shahleena (@Shahleena) February 27, 2018
Just heard that the new @Primark foundation is a dupe of the Estée Lauder foundation. Neeeeed to try this pic.twitter.com/TFLghWVzzk

— J A D E (@Jadeylou_) March 2, 2018