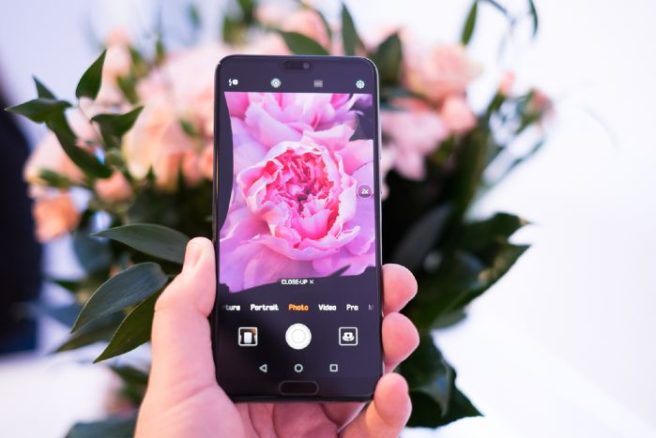 So I have always been an Apple fanatic – I cannot imagine my life without an iPhone, MAC and iPad.
Pathetic, I know.
Anyway, I had myself convinced that no phone on this earth would ever match up to my glorious iPhone, in all of its glory.
However, last week I had the honour of jetting off to Paris to attend the launch of a brand new phone, by Huawei.
Let me tell you lads, I was NOT disappointed.
We sat back in our seats and watched the CEO of Huawei Technologies Consumer Business Group unveil this shiny new tech toy, I listened to what he said, but I was sceptical.
He spoke about the new camera, the AI technologies, and how this new phone is a groundbreaking piece of machinery.
I was intrigued, of course – mainly by the camera.
He said that the camera was as good as a professional one, and could actually be used for shooting and capturing editorial imagery.
An influencers dream phone, basically.
So what exactly makes this phone so special? Let me explain.
So the Huawei P20 Pro has an advanced camera system to capture more light, more details and more beauty, featuring a 'revolutionary Leica triple camera and 5x Hybrid Zoom'.
Real talk though, I cannot tell you how amazing the camera is – the pictures are so sharp and clear it is outrageous!
Sure just look at all the gorgeous piuctures I've included in this piece – can't argue with it!
It has innovative photography features, including Master AI with AI-driven professional photography and HUAWEI AIS (AI Image Stabilisation), a powerful AI stabilisation technology.
Oh, and one of my FAVOURITE features? It has an amazing battery life (seriously, you won't have to charge it once during the day!)
"We look for inspiration from artists to continuously evolve our approach to design and innovation," said Richard Yu.
"The HUAWEI P20 Series builds on the legacy of our collaboration with Leica. With a breakthrough triple camera on the HUAWEI P20 Pro, an advanced dual camera on the HUAWEI P20, and powerful artificial intelligence on both, today's most vibrant consumers can capture and share the brilliance of the world around them."
Anyway, if you're smart, you'll consider getting one of these bad boys.
It hits Irish stores on April 13th, so get ready.