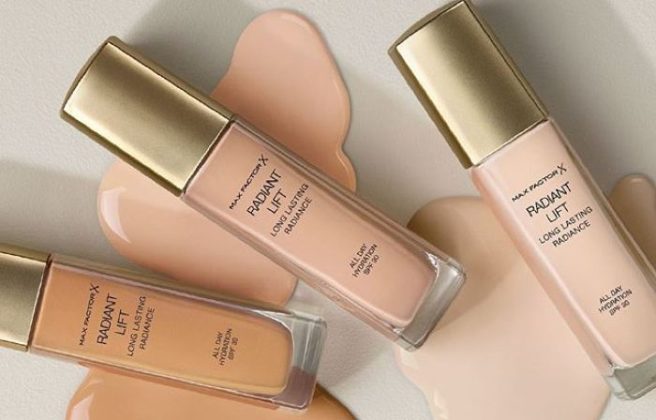 When it comes to choosing a foundation, the right base can make or break a beauty look. No matter how snatched your contour or beautifully brushed your brows, the look won't quite come together if the base is off kilter.
Luckily, there are now so many different foundations on the market which cater to men and women of different skin types and preferred skin aesthetics.
Glowy, radiant and dewy skin is the look du jour as we move into the warmer months, a welcome departure from winters matte, powdered party faces.
Skincare puritans have long braided the benefits of a dewy luminous finish – a youthful glow and a playful finish to any makeup look.
While the 'glowing from within' vibe is one we all want to emulate, most glowy foundations have their downfall in that they are not long lasting on the skin.
This comes from a combination of factors – primarily that dewy foundations don't have the 'dry down' feature to the extent that matte finishes do, and it's not often encouraged that you use a powder to finish a dewy look, as that can cancel out the luminous properties of whatever base product you have chosen.
However, longwearing luminosity is what you're after in a foundation, you're officially in luck. High street hero brand Max Factor have just launched a brand new line of luminous foundations – and they promise to stay in place all day long.
The Max Factor Radiant Lift Foundation will deliver a healthy glow to all skin types, from oily to dry.
The idea is that you no longer have to compromise between easy, one step application and a longwearing glow.
The foundation is specially formulated with hyaluronic acid infused within it, to boost moisture by over 50% and help maintain that natural glow we're all striving to achieve. Combining skincare and makeup in one product, hyaluronic acid maintains collagen synthesis, keeps the skin moisture balance, and over all has anti-ageing properties.
The long wear complex is also infused with SPF 30 – seriously, if you are not already wearing SPF on your face every day, take this as the opportunity to begin doing so, it is hugely important to your skin health, and will dramatically impact how your skin ages.
If you're not so hot on the idea of doing a full face of base, Max Factor are also introducing their Radiant Lift Concealer.
Ideal for brightening up tired eyes – the concealer combines light-reflecting polymers with their longwearing formula to keep eyes looking awake all day.
If you're a busy woman on the go, a slick of pink gloss, a touch of this concealer and a swathe of mascara is all you need fo r a full face in under five minutes.
Max Factor Radiant Lift Foundation is available now for €17.99, while the Radiant Lift Concealer is available for €11.99.