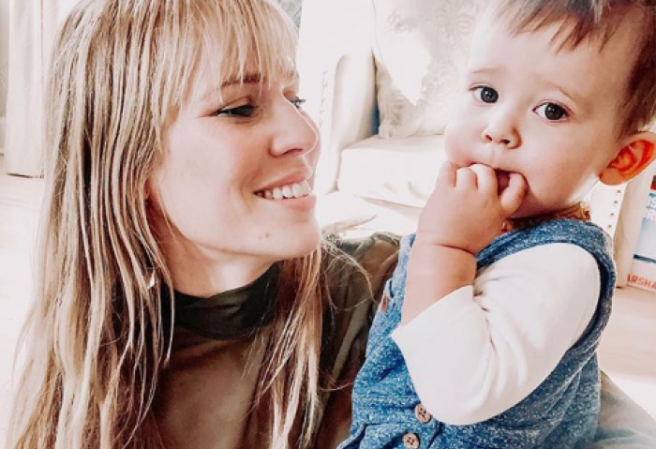 Natasha Bedingfield has asked for the public's support as her little boy Solomon is set to undergo brain surgery.
The Unwritten singer's child has been in hospital since the end of November.
The mum said that this has been the most harrowing time for their family, so she is urging the public to keep her son Solomon in their thoughts and prayers.
Solomon has an area of infection in his brain, but luckily there is a treatment for this infection and Natasha stressed that it is straightforward.
The mum was hoping to leave the hospital with her boy, but praised the doctors for spotting the infection.
"I wanted to post all the happy pics from this week of Solomon running down the halls of the hospital seemingly recovered – with the news that we would soon be going home but the reality is, we found out last night that he has to have a second operation tomorrow AM.
"Feeling gutted but also thank God that we live in a time of MRI where we are able to see into our own minds and for doctors who are wise enough to keep asking questions," she wrote.
The family have been in hospital for the past three weeks. Solomon had an infection in his head when he was first admitted to the hospital, but that infection has now made its way into his brain
The These Words singer wrote at the time, "The past week, life hit us hard and our sweet boy had a medical emergency- now a week later , endless Iv's and tests the amazing doctors and nurses have discovered an area of infection in his head."
She continued, "Never have we felt so helpless or vulnerable . He is on the road to recovery…we appreciate all the love and continued support."
"When your kid is unwell, the whole world stops for you .. but I know it actually carries on for everyone else so just reaching out to say please pray for us to keep feeling peace and strength beyond our understanding," she pleaded.
We'll be keeping little Solomon in our thoughts.