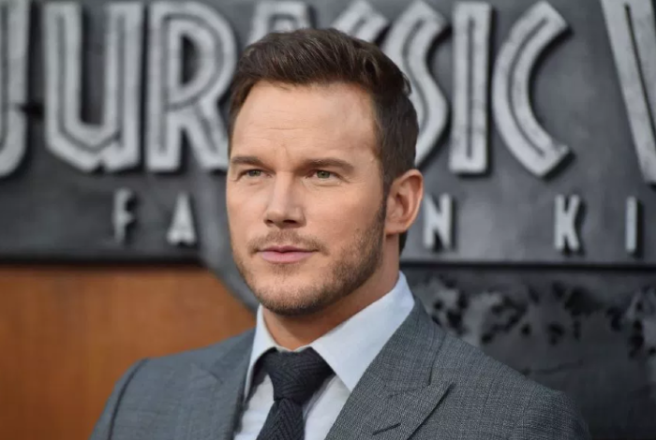 Guardians of the Galaxy actor Chris Pratt has hit back at Ellen Page after the actress called him out for attending an alleged "infamous anti-LGBTQ" church.
The Juno star criticised Pratt on February 8 after his appearance on The Stephen Colbert Show, questioning why he didn't address Hillsong's 'infamous' views.
She later elaborated on her frustration, writing on Twitter;
"If you are a famous actor and you belong to an organisation that hates a certain group of people, don't be surprised if someone simply wonders why it's not addressed. Being anti LGBTQ is wrong, there aren't two sides. The damage it causes is severe. Full stop."
Oh. K. Um. But his church is infamously anti lgbtq so maybe address that too? https://t.co/meg8m69FeF

— Ellen Page (@EllenPage) February 8, 2019
She continued her emotional statement;
"If LGBTQ+ people are expressing their pain, their trauma, their experiences… maybe just try and listen? Open your heart, stop being defensive and have compassion. It's a beautiful and life changing feeling, empathy."
The 31-year-old is married to Emma Portner since last January, and made an impassioned speech on The Stephen Colbert Show accusing Donald Trump and Mike Pence of continued dangerous discrimination against the LGBT+ community.
"I am fired up tonight, it feels impossible not to feel this way right now, with the president and Vice President Mike Pence, who wishes I couldn't be married. Let's just be clear. The Vice President of America wishes I didn't have the love with my wife."
Ellen Page's emotional interview with Stephen Colbert is going viral after she scorched the current administration in the wake of Jussie Smollett's hate-fueled attack (Watch the full interview: https://t.co/EN5IjFva6G via @colbertlateshow) pic.twitter.com/ZDHfYf7ZQI

— NowThis (@nowthisnews) February 7, 2019
Now Chris Pratt has responded to her claims about Hillsong, a celebrity-infused church in Los Angeles which has faced controversy over it's views.
Pastor Carl Lentz, who leads its New York branch, in 2015 said that he believes homosexuality is a sin and that a gay member of the church could never hold a leadership position. He claims that the church opens its doors, but doesn't encourage the 'gay lifestyle'.
Pratt took to Instagram writing: "It has recently been suggested that I belong to a church which 'hates a certain group of people' and is "infamously anti-LGBTQ." Nothing could be further from the truth."
He continued; "I go to a church that opens their doors to absolutely everyone." He elaborated on how the Hillsong community helped him through his divorce with actor Anna Faris.
"Despite what the Bible says about divorce my church community was there for me every step of the way, never judging, just gracefully accompanying me on my walk," Pratt said.
"They helped me tremendously offering love and support. It is what I have seen them do for others on countless occasions regardless of sexual orientation, race or gender."
We'll have to wait and see if Ellen Page answers his statement.
Feature image: USA Today's FTW