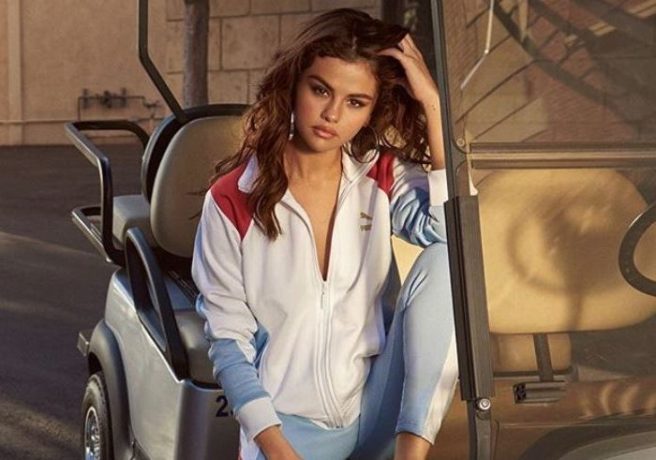 She is back and looking as stunning as ever.
Selena Gomez has returned to social media after a four-month hiatus.
The 26-year-old took to Instagram to pen an emotional post to her fans.
She uploaded three black-and-white photos of herself as she spoke about how she overcame the last year.
She captioned it, ''It's been awhile since you have heard from me, but I wanted to wish everyone a happy new year and to thank you for your love and support. Last year was definitely a year of self-reflection, challenges, and growth.''
She continued, ''It's always those challenges which show you who you are and what you are capable of overcoming. Trust me, it's not easy, but I am proud of the person I am becoming and look forward to the year ahead. Love you all.''
144 million followers obviously happy to have her back
One said, ''Real beauty'' followed by love heart emojis.
While another wrote, ''My Queen back. We LOVE you, Selena. You're a strong woman.''
A third added, ''I'm soo proud of u and so happy that you are healthy and back. I hope I see you on stage soon. I'm so glad that you know Who u are, and that you're happy with yourself. We all grow and learn. Love you soo much.''
She last posted in September when she said that she was taking a break, partly due to the negative comments she had experienced.
She wrote, ''Taking a social media break. Again. As much as I am grateful for the voice that social media gives each of us, I am equally grateful to be able to step back and live my life present to the moment I have been given. Kindness and encouragement only for a bit! Just remember- negative comments can hurt anybody's feelings. Obvi.''
It was then reported that she had been admitted to a mental health facility after being hospitalised for an "emotional breakdown".
She seems to be getting back to her old self and we are delighted for her – onwards and upwards Selena.