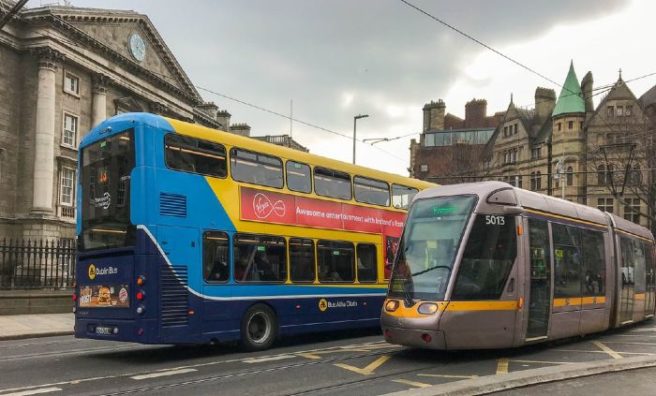 Our social media feeds have been flooded with talk of Pope Francis' arrival this weekend, and we can't cope with anymore news about it.
But whether we plan to attend The World Meeting of Families or not, the whole city will be affected by the masses drawn to the Catholic figurehead.
Due to the large crowds, the city will be enforcing road closures throughout city centre for security's sake.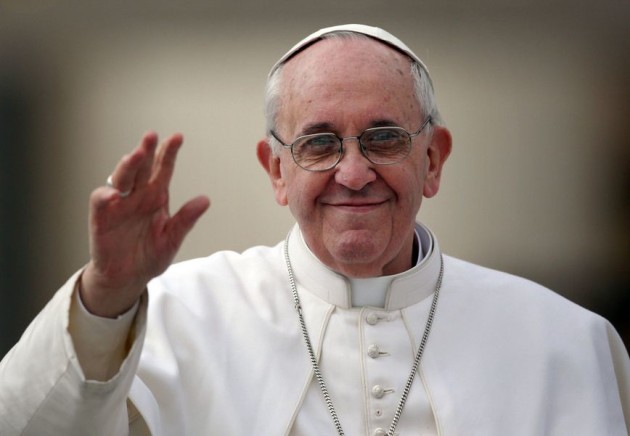 Pope Francis will arrive in Ireland tomorrow, August 25th, around 10:30am, and will be staying until Sunday evening. He plans to do some sight seeing and attend to papal duties before he leads mass and visits with the Irish public. Tickets have already sold out to attend the holy mass in Phoenix Park on Sunday.
If you are one of those lucky enough to have snagged tickets, then there will be free transport (with presentation of your ticket) in the greater Dublin area on August 25th. There will no carpark near the event, but you can get to Phoenix park by any of the following routes: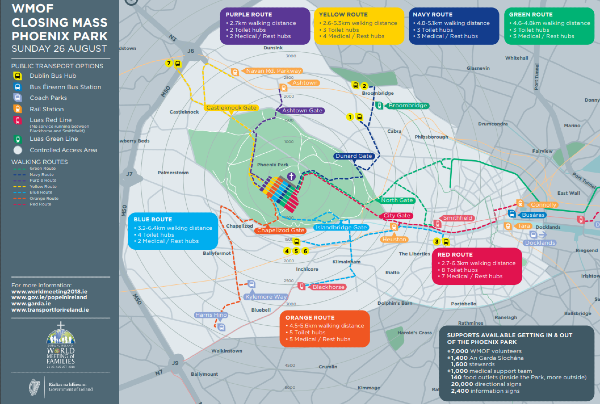 If you aren't able to attend but still want to catch a glimpse of the pope, you can follow his route while he is in Dublin. His full day itinerary can be found here.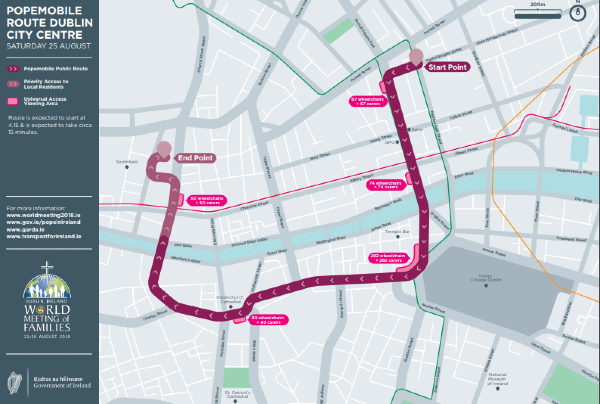 Because of his widespread travel around the city, Gardaí will be closing down specific roads and have warned the public to be aware of the altered public transport routes this weekend.
So what roads will be closed?
Most of the main roads in city centre will be closed on Saturday from 12pm-4:30pm, including O'Connell St, Westmoreland St, Abbey St, Henry St, Dame St, Nassau St, and areas of the quays.
Sunday will see even longer road closures during the entire day from 6am-11pm. These closed roads include those surrounding the park: Navan Rd, Chapelizod Hill Rd, JFK Dr, Kylemore Park, most of the quays, and many more.
For a full list of road closures, click here.
We recommend planning to walk everywhere if you leave the house on Sunday.
Sounds like the perfect hangover day to recover from the Saturday night sesh.