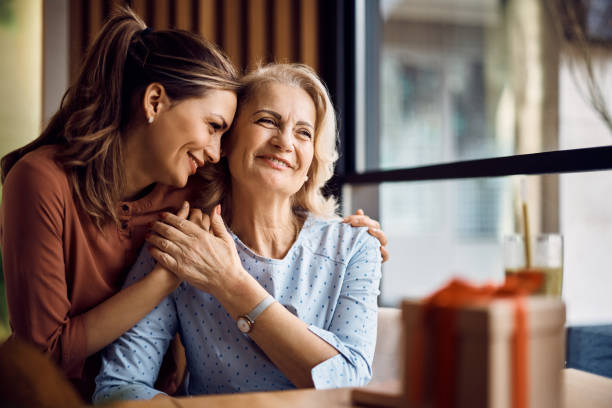 How to thank the person in your life that is always there for you? The one who loves you unconditionally, who supports you in all your endeavours (no matter how crazy), and who looks for nothing in return. Our mums are the unsung heroes of everyday life. And they deserve the very best this Mother's Day. With the 19th March fast approaching, we have created the ultimate gift guide for you so you can find the perfect treat for her, something she would never think to buy herself.
The Flower Press Kit from Jiminy.ie – RRP €46.59
With this delightful kit, your mum will be able to preserve those special moments she spends out and about in nature. Handmade in a small studio near Madrid, it includes everything she will need including: a flower press made from pine wood which has been hand stamped, a herbarium folder for storing and classifying plants and herbs, a pair of scissors for cutting, paper and a guide to becoming a flower pressing expert! With a hand-printed organic and FairTrade cotton bag to store it all in. Buy here.
Clarins NEW Hydra-Essentiel [HA2] Silky Cream SPF15 – RRP €45
This cream, enriched with hyaluronic acid, organic leaf of life extract and organic edelweiss extract, intensely moisturises and plumps the skin, while protecting it from UV rays and free radicals. At the heart of its formula, the Hyaluronic Power Complex developed by Clarins Laboratories helps boost the skin's natural self-hydration mechanisms and preserve its moisture reserves. Its fresh and silky texture melts instantly into the skin, leaving it plump, supple, luminous and comfortable. Buy here.
Clarins NEW Hydra-Essentiel Night Cream – RRP €47
This cream enriched with hyaluronic acid and organic leaf of life extract intensely hydrates and plumps the skin. Since the skin's barrier function is less effective and water evaporates more easily at night, the cream also contains plant-based squalane, which reinforces the hydrolipidic film and line-filling pearls to visibly smooth dehydration wrinkles. Its airy, creamy texture melts instantly into the skin, leaving it radiant when you wake up. Buy here.
Mojo & Co Journals – RRP €32.95
Mojo & Co journals are perfect for those looking to tick off a to-do list, become more organised or simply empty their thoughts onto a piece of paper. The daily habit of journaling will allow your loved one to clear their mind, de-stress & focus on those all-important goals. With personalisation available, there couldn't be a more thoughtful gift. Buy here.
Lime Hydrangea & Sedum Arrangement in Dark Grey Ceramic Urn – RRP €165
The alluring contrast between the contemporary grey ceramic urn and the lime hydrangeas is stunning and would complete any dining room table, fireplace or area your mum thinks needs some serious va-va-voom. Available from Sarah Louise Interiors – buy here.
On A Date by Maison Margiela
The nose behind On A Date is Carlos Benaim and in it, he has created a floral fruity fragrance that your mum will adore. Top notes are blackcurrant syrup, pink pepper and bergamot; middle notes are rose, davana and geranium; base notes are moss, patchouli, vetiver and musk. Available as a fragrance or candle from Brown Thomas stores and online at www.brownthomas.com or Arnotts Beauty Hall and online at www.arnotts.ie. RRP: 30ml Fragrance €63 | 100ml Fragrance €125 | 165g Candle €61.
Lily O'Brien's Chocolates
Show your mum just how much you know and love her this Mother's Day with the gift of a delicious box of Lily O'Brien's chocolates. There really is no one you know better than your Mum, so whether it's to simply thank her for always being there, or for sharing her wisdom, she deserves the best on Mother's Day. Lily O'Brien's has the perfect luxurious chocolate collections that will make the most exquisite and heartfelt gifts.
Whether you choose the Lily O'Brien's Desserts Collection, the Ultimate Gift Wrapped Chocolate Collection, the Exquisite Collection, the Lily O Brien's Chocolate Collection or the O'ooh-so-luxurious Truffles range, these delightfully delicious chocolates are the perfect way to say 'thank you mum'. Visit www.lilyobriens.ie for more.
Sentier Fragrance Set – €49 or £44
Sentier explores the transportive world of scent, blurring the boundaries between perception & self. They offer scents that are subtle, blends that are daring and one-of-a-kind fragrances for anyone seeking to embrace their story. Having searched the globe to find the unique mix of oils and essences to enhance confidence, their beguiling blends know no bounds. Each Sentier fragrance aims to tell a story through scent. If your mum has not discovered the joy of Sentier fragrances or you are unsure which one suits her best, then this gift of 10 fragrances is a great starting point. The set contains: Parisian Embrace 1.5ml, Path of Lemons 1.5ml, Balade in Autumn 1.5ml, Rán 1.5ml, Le Marais 1.5ml, Rose Taif 1.5ml, Monde à part 1.5ml, Mémoire du temps 1.5ml, Esteemed Musk 1.5ml and Oud Gaiac 1.5ml and is available exclusively online at www.sentierfragrance.com.
Cosaint EMS Under-Eye Toner – RRP €169
Imagine toning and tightening the under-eye without having to resort to dermal fillers? The delicate eye area ages five years faster than the rest of the face. It also requires different care. Eye Creams are effective, but they can only do so much. Incorporating massage along with tightening Radio Frequency (RF), Electronic Muscle Stimulation (EMS) Cosaint's EMS Under-Eye Toner helps to improve fine lines, sagging, and lighten dark circles. Along with targeted tightening, the EMS Under-Eye Toner also contains LED settings with yellow and red LED. Yellow light is best known for skin cell rejuvenation and its soothing, anti-inflammatory benefits – boosting lymphatic flow, removing toxins from the skin promoting anti-aging. The new Cosaint EMS Under-Eye Toner can be incorporated into your mum's evening and morning rituals while watching TV and comes with a USB cable for charging anywhere. Buy here.
Amazing Grace Adams by Fran Littlewood – published by Penguin
One hot summer day, stuck in traffic on her way to pick up the cake for her daughter's sixteenth birthday party, Grace Adams snaps. She doesn't scream or break something or cry or curl into a ball. She simply abandons her car in traffic and walks away. But not from her life – towards it. Towards the daughter who has banned her from the party. Towards the husband divorcing her. Towards the terrible thing that has blown their family apart. She'll show her daughter that no matter how far we fall, we can always get back up. Because Grace Adams was amazing. The world and her family might have forgotten. But Grace is about to remind them. Available from all good book shops nationwide.
Dylan Oaks Personalised, Contemporary Jeweller – from €38
Your mum will be thrilled with her beautiful, elegantly stylish, one-of-a-kind Letter Bar Necklace. Available in silver, gold or rose gold, this bestselling piece can be engraved with her children's names, date of birth or a sentimental message on one or all of its sides. A dainty, personalised heart-shaped bead from the Esme collection can be added on to the chain for further customisation, or gifted on a separate chain to be layered for an effortlessly textured look. Buy here.
The Mammy's Day Gift Box by The Paddy Box – RRP €49.95
We all know Mammies deserve a gift every day for being so amazing but Paddy Box has you covered for an extra special gift for your Mammy this Mother's day. The Mammy's Day box has so much choice from Irish Artisan treats to the good old Cadburys Roses, not to mention you can add in a bottle of the good stuff if that's what she fancies. Buy here.
L'Occitane Rose Pear Gift Set – RRP €75
Comprised of natural ingredients including Rose Centifolia floral water from Provence and extract of Pear from French organic agriculture, the Rose Pear collection has an invigorating fruity and fresh scent. The set contains L'Occitane Rose Pear Hand Cream 30ml, Rose Pear Eau de Toilette 50ml and Rose Pear Shower Gel 250ml.
L'Occitane Cherry Blossom Trilogy Gift Set – RRP €24 (Worth €31.50)
This delicate, fruity and floral scent embodies the cherry tree-dotted hillsides of southern France. The set contains L'Occitane Cherry Blossom Hand Cream 10ml, Cherry Blossom Shimmering Lotion 35ml, Cherry Blossom Bath and Shower Gel 35ml.
Paul Costelloe x Dunnes Stores Ribbed Silver Frame – RRP from €10
In a classically stylish ribbed silver design, these photo frames from Paul Costelloe are the perfect way for your mum to display her treasured memories. The stand at the back allows the photo to be displayed horizontally or vertically. Brought to you by Irish designer Paul Costelloe, exclusively for Dunnes Stores. Buy here.
Google Pixel Buds A-Series – Rich sound, iconic design – RRP €99
The Google Pixel Buds A-Series give great sound with just a touch and not only look good but feel good too. With custom-designed 12 mm dynamic speaker drivers, Pixel Buds A-Series deliver rich, high-quality audio and touch controls let you skip a track, play, and pause easily. They're sweat and water resistant and have a stabiliser arc so that they stay in place, even during strenuous workouts. And the flush-to-ear design keeps you stylish while you exercise. Just say "Hey Google'' to play your music, skip a track or turn up the volume hands-free. Or press and hold the earbud to talk to Google. Buy here.
White Cabochon Single Drop Earrings by Crystals & Co – RRP €75
Crystals & Co's best-selling sage cabochons are now available in white and we think they are to die for! A gorgeous white cabochon single oval drop earring, set with Swarovski crystals with two dreamy white cabochon cut gemstones that your mum will have for years. Buy here.
Guinot's Nouvelle Vie Cream – RRP €69
Nouvelle Vie Cream was created by Guinot to attenuate first wrinkles and dehydration lines, boost the skin's metabolism, and enhance radiance. It has key ingredients like Hydravie Complex, Vitamin E, Hydrocyte Complex, Hyaluronic Acid and Glucono-Delta-Lactone. With a delicate rosy cream texture, Nouvelle Vie Cream leaves a velvety smooth, non-greasy finish. From the first month of use, skin looks smoother and firmer, regaining its radiant glow. Guinot's Nouvelle Vie Cream, RRP €69 (50ml), is available from Guinot-appointed salons and spas nationwide. Available from Guinot-appointed salons and spas nationwide – find your nearest stockist here.
The Close by

Jane Casey

– pubished byHarper Collins
Irish born author Jane Casey has written this gripping new detective crime thriller featuring Maeve Kerrigan and Josh Derwent. At first glance, Jellicoe Close seems to be a perfect suburban street – well-kept houses with pristine lawns, neighbours chatting over garden fences, children playing together. But there are dark secrets behind the neat front doors, hidden dangers that include a ruthless criminal who will stop at nothing. It's up to DS Maeve Kerrigan and DI Josh Derwent to uncover the truth. Posing as a couple, they move into the Close, blurring the lines between professional and personal as never before. And while Maeve and Josh try to gather the evidence they need, they have no idea of the danger they face – because someone in Jellicoe Close has murder on their mind. Available from all good bookstores nationwide.
Lancôme La Vie est Belle Iris Absolu – RRP from €107
La Vie Est Belle Iris Absolu by Lancôme is a new floral fruity gourmand fragrance for women. La Vie Est Belle Iris Absolu was created by Anne Flipo and Dominique Ropion. Top notes are fig, black currant and orange blossom; middle notes are orange blossom and jasmine; base notes are iris, patchouli and gourmand accord – all making for a delightful scent your mum will love. Lancôme La Vie est Belle Iris Absolu will launch in March from Brown Thomas Dublin, Limerick, Cork, and Galway and online at www.brownthomas.com. Also available from Arnotts Beauty Hall and online at www.arnotts.ie.
Dunnes Stores x Carolyn Donnelly Eclectic Leather Notebook – RRP €6
Your mum can keep inspired notes, recipes or simply her list of to-dos in this gorgeous notebook from Carolyn Donnelly. Its colourful recycled leather cover is finished with golden beads. Inside there are 72 pages with ruled lines. Brought to you by Irish designer Carolyn Donnelly, exclusively for Dunnes Stores. Buy here.
FUJIFILM Imagine Personalised Gifts
If your mum is a puzzle-lover, she will love spending time putting this jigsaw together to unveil a gorgeous family photo she can make time and time again.
We also think this personalised teddy bear is seriously cute! It's an adorable stuffed animal wearing a t-shirt that you can personalise with a photo of your choosing. Very sweet idea for a younger family member to give to their mum or grandmother.
FUJIFILM Imagine have tonnes of other gifts ideas that your mum will love – they are super easy and accessible to buy as they are available to purchase online here, from your mobile using the FUJIFILM Imagine app or you can call in store. Prices from as little as €4.99 but please check with your local retailer as prices may vary.
Sanctuary Spa Ruby Oud Coffee Scrub – RRP €14.50
Inspired by detoxifying spa treatments, exfoliating coffee grounds & cranberry seeds are suspended in a hydrating gel enriched with moisturising natural origin oils and scented with our decadent Coffee & Oud notes. Our antioxidant rich scrub exfoliates and pampers to reveal radiant, glowing skin that is moisturised for 24 hours. Formulated with 95% ingredients of a natural origin, our coffee scrub is cruelty free, mineral oil free and vegan friendly. Buy here.
Boston Fern from Ballyseedy Garden Centre – RRP €24.95
One of Ballyseedy's hero plants, this year it has grown in popularity due to its versatility and low-maintenance reputation which makes it a perfect gift for the mum who likes a bit of greenery in the house but is low maintenance too. Possibly the easiest fern to grow, the Boston fern is known for its elegance and air-purifying abilities. Ferns are forest floor plants that are used to low levels of lighting which makes it a perfect choice for rooms with indirect or low lighting. Buy here.
Albero Planter from Ballyseedy Garden Centre – RRP €27.95
Upgrade the Boston Fern gift, with the addition of this rustic style Albero Planter which adds a unique and natural feel to indoor spaces. This premium plant pot is waterproof and will compliment any interior scheme effortlessly. Buy here.
Sony WF-1000XM4 Wireless Bluetooth Noise-Cancelling Earbuds – silver €219.99
While she will never say no to flowers or chocolate, if she's not the sentimental type, you may need to look elsewhere for a gift this Mother's Day. And while you know your mam's tastes and interests best, Currys have some serious savings on offer so you can pick her up something in time for Mother's Day. These Sony Noise-Cancelling Earbuds are cute and practical too. This isn't just any old noise-cancelling, as she can control which sounds she want to block out (which is handy, as long as it isn't you she blocks out!). Check out all of their other great gifts on offer in all Currys stores and at www.currys.ie.
Wizard & Grace Cards & Gift Sets – RRP various
If you are tired of the slightly overdone emotionality of traditional mother's day cards then look no more. Kinsale-based sustainable essential oil candle company Wizard & Grace has created a range of stationery and gift cards and a complete Mother's Day gifting service. Their cards reflect a different quirky aspect of Irish mammydom, from 'conversations with mammy' (which reflects how Irish mothers of adults and older kids show their love – through concerns about wearing a warm enough coat and whether you have eaten enough sandwiches), to Super Mammy (which showcases the superhuman attributes of a mammy with a young child) and a quirky colourful floral for 'A mother like no other'.
The sustainable eco cards are available along with delightful gift sets of handmade sustainable luxury essential oil candles, intention notebooks and delicious chocolate brittle from Second Street Bakeshop, Cork. The full mother's day arrange is available here or Wizard & Grace is stocked at multiple independent shops throughout Ireland.
Boss The Scent For Her Magnetic Hugo Boss – RRP from €78
The Scent Magnetic Eau de Parfum For Her by BOSS was created by perfumer Louise Turner and reinterpreted the legendary BOSS fragrance The Scent as an exciting and attractive composition of warm and sensual nuances with intense notes of amber and musk. In order to give the fragrance more power and sensuality, the osmanthus blossom in the top note was strengthened compared to the original, leaving a mysterious and stimulating effect. The heart note is dominated by gentle ambrette seeds, which in their sensuality, harmonize perfectly with the white musk in the base note. The presentation in the dark violet bottle with an ice-gold cap underlines that this is a gift that long be remembered by your mum. Available now from Brown Thomas, Boots and select pharmacies nationwide.
Signal Fires by Dani Shapiro – published by Penguin
Signal Fires is an exquisite portrait of two families, and a testament to the human capacity to experience love and loss. With wry tenderness it shows how we are all connected through time in ways that are at once beautiful, mysterious, profound and full of hope. Available from all good book shops nationwide.
Pelo Hairdressing – Half Price Wash & Blow-Dry for Mum: from €30
Nothing beats a girly, pampering day out. Head to your nearest Pelo Hairdressing salon in either Newbridge, Dublin or Belfast this mother's day and treat her to a professional wash and blow dry. Whether it's a bouncy blow she's after, or boho beach waves are more her thing – your mum will get her blow-dry half price. More information here.
AYU Blush & Bronze Palette – RRP €27
The AYU Blush is a silky powder blush that glides on smoothly with a semi matte finish. This blush will perfectly mimic the colour that your cheeks turn when flushed.
The AYU Bronze is a lightweight powder bronzer with a soft, matte finish- your secret to achieving a naturally sun-kissed look year-round. Available in 'Natural Glow' or 'Peach Glow' either would be a thoughtful gift for your mum and you'd be supporting an Irish brand too. Buy here.
Green Angel Revival Gift Set – Value €64, Special Price €35
The latest Green Angel limited-edition gift set is hitting the shelves this week, in good time for Mother's Day on Sunday 19th March. And the 5-piece luxury skincare bundle includes two things, in particular, that mums just love. First-up is Green Angel's bestselling 50ml Seaweed and Collagen Face Cream, containing nourishing anti-aging ingredients; and then there's the pure joy of the amazing value! The new Revival Gift Set contains four gorgeous skincare essentials, as well as a gentle cleansing pad and a stylish cosmetic bag, worth €64.00. So, with a RRP of just €35.00, these beauties will be in big demand. The set includes a Green Angel Cleansing Lotion, Aloe Eye Gel and Jasmine Hand Cream, as well as the hydrating power of Irish seaweed and plant collagen in the brand's deliciously scented top-selling face cream. Available to buy online at www.greenangel.com or in local retail stockists including pharmacies and department stores like Avoca, Dunnes Stores, Shaw's and Kilkenny Design.
Rita Ora x Lidl Conical Curling Tongs – RRP €22.99
Lidl has teamed up with Rita Ora to launch an affordable hair care range. It is a capsule collection of a hair styling range, with prices starting from €2.99. For shoppers looking to add a bit of flair to their hair, the Rita Ora Conical Curling Tongs are simple to use and will create bouncy curls worthy of the 'Gram. They are also ceramic-keratin coated, have variable temperature settings of 120-180°C and come complete with a heat glove to ensure safety with every style. Available from 9th March.
Bellamianta The Skin Suite – RRP €24.00
Containing gently exfoliating Glycolic Glow Pads, hydrating Hyaluronic Face Tanning Serum and plumping Gradual Tanning moisturiser – Bellamianta's gorgeous luxury giftset The Skin Suite contains everything she'll need to create a gorgeously natural, bronzed glow. What's more, its half price, so grab one whilst stocks last! Buy here.
Krispy Kreme Blooming Beautiful 4 pack – RRP €12.00
This year Krispy Kreme have launched a new gift pack of doughnuts that celebrates all the Queen Bees in your life. Available for a limited time only on the 18th and 19th of March, they are perfect for the important woman in your life. Enjoy these budding treats for a limited time only on the 18th and 19th March available from Krispy Kreme shops, supermarket cabinets, Just Eat, Uber Eats and Deliveroo.
Dr. Bronner's Baby-Mild Organic Sugar Soap – RRP €14.50
A treat for your mum's hands, the Dr. Bronner's Baby-Mild Organic Sugar Soap is a gentle cleanser for the entire body without synthetic detergents or preservatives. Extracting organic shikakai in organic sugar and organic grape juice, the Dr. Bronner's Baby-Mild Organic Sugar Soap combines the teas with the unsurpassed pure-castile liquid soap base for a rich, emollient lather and a moisturising after-feel. To celebrate Mother's Day, Dr. Bronner's is offering 10% off its liquid and bar soaps in all scents this March, exclusively on dr.bronner.ie.
Remescar Instant Wrinkle Corrector – €34.99
Your mum will LOVE Remescar Instant Wrinkle Corrector which has been specially designed to correct small wrinkles around the sensitive skin of the eyes, between the eyebrows or around the nose and mouth, in a matter of minutes. We have tried it and it works brilliantly smoothing fine lines instantly. It's a unique combination of red algae extracts, clay minerals, plant sugars and natural stress protection molecules creates a protective layer that instantly firms your skin and makes it appear smoother. You will find Remescar at Lloyds, Mc Cabes, The Chemist Warehouse and all good pharmacies nationwide.
Remington ProLuxe Rollers – RRP €64.99
With rollers that heat in just 90 seconds, curls that set in 5 minutes, and two different sizes of roller, your mum has everything she needs to be out the door with a standout look. This 20-piece set contains heated clips that have been specially designed to leave her hair kink-free after styling. Each roller also features Grip Technology, allowing her to style without frustration. The handy compact case not only makes the rollers easy to store, it also heats them up whilst inside. Remington products are available from Independent Irish Electrical Retailers and Pharmacies nationwide.
Clay Portrait by Giddy Studios – RRP various
We adore these Clay Portraits by Giddy Studios. Helena and her team create the heirloom pieces that any mum or grandma would be delighted to receive. The frames (limed white wood finish) can be personalised with any title to fit any occasion and approximately 20 characters can fit in the standard frame. Where more characters are needed a bespoke frame can be ordered. Buy here.
Freddy Black Faux Leather High Rise – RRP €139
Your mum will steal the show with these Freddy black leather high rise. True to size and available in both black and red, she won't have to compromise comfort for style in this faux leather made from incredibly comfortable form-fitting fabric. Buy here.
Sculpted By Aimee new CloudCream – RRP €35
A nourishing ceramide-rich cream formulated to soothe, strengthen and repair dehydrated or sensitised skin. The clinically-tested formula champions the power of ceramides to help repair the skin's protective barrier, lock in moisture and provide a first line of defence against environmental aggressors. The whipped, cloud-like texture is infused with replenishing ingredients that work to create a soft, supple and luxuriously smooth complexion. Available in Dunnes Stores or here.
Jack & Jill Incognito Limited Edition Art Print – RRP €50
If your mum missed out on getting a coveted piece of art during the much-celebrated Incognito online art sale for Jack and Jill last year then this is a gift that will keep on giving. You can gift her a limited-edition Incognito print. Each print is signed by the artist and priced at €50 per print. This delightful print is by much sought after artist Susan Cairns is just one example of the prints available but stocks are limited so move quickly to snap up one of the remaining prints. Buy here.
Cologne Intense by Jo Malone – RRP from €106
The collection looks to the rich and rare as the starting point for nine distinctive fragrances in this updated collection but it's Scarlet Poppy that has stolen our hearts. We think your mum will love it too. This ravishing scent has been inspired by its extravagant blooms and amplified by velvety Iris. Barley and Tonka Bean add a double hit of sweet decadence while a burst of succulent Fig draws us into this opulent and moreish fragrance. Available from Brown Thomas stores or online here.
Vanity Planet Forever Young Rejuvenating Facial Wand – RRP €76.00
Designed to tackle those under-eye bags, lock in all the good moisture, and get your glow on – this glorious, multi-purpose youth-boosting gadget will deliver a spa-like experience to mum every day. The hot mode helps open the pores to boost absorption of serums, creams and moisturisers. Change to the cool mode to shrink pores, lessening the appearance of fine lines. This cold setting also helps to reduce red spots and puffiness, while soothing your skin. The sonic vibrations rejuvenate your complexion whilst you enjoy a gentle massage. Bliss. Buy here.
Trilogy Rosapene Bakuchiol Oil – RRP €39.95
With 2% bakuchiol, rosapene and tamanu, this beauty oil is a clean, safe and natural alternative to potentially irritating retinol for your mum. No warning required for harsh adjustment periods, flaking, redness or irritation. Your mum can just expect improvements in visible signs of ageing – pigmentation, fine lines and elasticity in 12 weeks. It basically adds the pep back into the skin, with a much more gentle approach. Plus, it's suitable for expectant mums' pregnancy or breastfeeding mums too. Available from selected health stores and pharmacies nationwide including Nourish, The Health Store, The Hopsack, LloydsPharmacy, McCauley Health & Beauty Pharmacy or online at www.cloud10beauty.com or you can buy here.
Limited Edition Camomile Cleansing Balm by The Body Shop – RRP €19.50
The Body Shop has launched a limited edition of its best-selling Camomile Sumptuous Cleansing Butter, enriched with Japanese Tsubaki camellia seed oil. This gentle but mighty cleanser is designed to wash the day away, effortlessly dissolving even the most stubborn makeup, grime and SPF – all while loving sensitive skin. Suitable for all skin types Camomile Sumptuous Cleansing Butter with Japanese Camellia Oil will be available to purchase in-stores now.
Up Cosmetics Lip Gloss – RRP €18
A slick of lip gloss can give your mum's face an instant lift and feeling of glamour. The satin finish and hydrating lip glosses from Up Cosmetics in Como and Las Vegas offer a smooth finish with an explosive glass-like shine. It's something small, but we think she'd love one. Up Cosmetics products are available here.
The Identity Necklace by Mettle and Bloom – RRP €74.95
This is Mettle and Bloom's bestselling necklace and we think your mum would love it. It is the go-to gift for many because what is more personal than one's identity? The identity necklaces have a halo-like frame and feature all of the shades of the divine Atelier palette. The unique gemstones are carefully set in the surrounding frame so that all attention is drawn to your mums' initial. Buy here.
Say it with Grá this Mother's Day
Treat the main woman in your life to the sweetest thank you from Grá Chocolates this Mother's Day. Luxurious and decadent, Galway based Grá Chocolates are created by award-winning pastry chef Gráinne Mullins and her team. They are meticulously made and painted by hand, created in small batches, with each chocolate taking three days to make and finish. Available to purchase online and in the Brown Thomas Grafton Street, Brown Thomas Galway and Brown Thomas Dundrum, their original, uniquely flavoured chocolates will be available along with their giant Grá heart Simply the Zest and brand new box of caramel creations, Lil' Bit Caramel. For more visit www.grachocolates.com.
Silent Voices by Patricia Gibney – published by Little Brown
If your mum is a thriller fan, then this is an unputdownable crime thriller from bestselling author Patricia Gibney that she will want to read. When Rachel Mullen is found dead by her only sister Beth, her body twisted in an arc of pain, Detective Lottie Parker knows that she has been murdered the minute she enters the bedroom. Lottie's heart aches for Beth, all alone in the world, whose last memory of her sister will forever be the brutal way she was taken. And when Lottie finds a shard of glass placed in the young girl's throat, she fears that Rachel may be just the first victim.
The night before, Rachel had attended a party at a luxurious new restaurant in Ragmullin, and Lottie wastes no time in tracking down the other guests. But there are several things troubling her: Rachel's handbag and keys are nowhere to be found, and no one at the party seems to have seen her leave.
Just as Lottie thinks she's onto something, her worst fears are confirmed: another woman is found murdered… with glass in her throat. The brilliant, young doctor wasn't a guest at the party and Lottie is forced to question everything. Can Lottie get in the mind of this twisted killer before it's too late? Or will the man she loves be silenced forever? Available from all good bookstores nationwide.
Celebrate in style with Dingle Gin or Dingle Vodka – RRP €38.95
Looking for something special to surprise a Gin or Vodka connoisseur? A taste of the Kerry landscape in the form of a London dry style gin with a range of botanicals including Rowan Berry, Fuscia, Bog Myrtle, Heather, Chervil & Hawthorn. Dingle Gin won the coveted accolade of 'Best Gin' at the World Gin Awards in 2019 and is the perfect spirit for a classic G&T or to create a festive Bramble cocktail at home. The award-winning Dingle Vodka is noted for being quintuple distilled and is charged with 500 litres of the finest, purest, grain alcohol. Dingle Vodka is the perfect spirit drank neat or mixed. Dingle Gin and Vodka are available at DingleDistillery.ie, IrishMalts.com, Celtic Whiskey Shop and across independent off licenses nationwide.
The Mum & Me Retreat at the Spa at Killashee – €124 per person
You and your mum will start this quality time experience with a relaxing break in the Hydrotherapy Suite enjoying the jacuzzi, steam room and pool, before being pampered with a choice of two 25 minute treatments from this Elemis menu. After the two treatments, you will visit the newly refurbished Relaxation Suite, where guests can ease themselves back into reality. Afterwards, recharge over a traditional Afternoon Tea for two in the Larkspur Lounge in the hotel. For full T&Cs visit www.killasheehotel.com.
Dunnes Stores x Helen James Considered Honey Blossom Liquid Soap – RRP €10
With the sweet scent of honey, this liquid soap from Helen James is moisturising and nourishing for your mum's skin. It's free of parabens and is brought to you by Irish designer Helen James, exclusively for Dunnes Stores. Buy here.
'Tools to Match Your Talent' makeup brush set by Blank Canvas Cosmetics – RRP €170
The ideal Mother's Day gift for the makeup loving mum in your life. The new 20-piece Tools to Match Your Talent makeup brush set comes in a luxurious two-drawer gift box filled with the highest quality brushes for day-to-night looks. Created by Una Tynan, MUA and Founder of Blank Canvas Cosmetics, the set includes 11 best-selling brushes, including a new supersized version of the award-winning F20 foundation brush and 8 brand-new and exclusive brushes. It is available to purchase in selected pharmacies nationwide and online here.
Marie Reynolds London Eye Spa – RRP €28
The Marie Reynolds London Eye Spa, is a self-activating hot compress designed specifically for the eyes, which has been created to improve stagnation and congestion of the sinus cavities and relieve congestion or throbbing pain from migraines, headaches and sinusitis. Recent research from the National Library of Medicine, concluded that applying a hot compress to the ocular surface increased blood flow and could be used to improve blood supply in this area. The application of warmth around the eye area pulls in moisture from the surface of the skin to the deeper layers, hydrating delicate superficial fascia, also stimulating oil glands and lipids that contribute to our tears that hydrate our eyes. Buy here.
Naya Crinkle Self Strip Mesh Jacket from Choice Boutique – RRP €190
Naya women's crinkle self-strip mesh jacket is a wardrobe staple that your mum would love. Yes, it's a little more than a regular box of Mother's Day chocolates and flowers, but it's a gift that a family can chip in to buy together and your mum, won't be disappointed. The Naya single breasted coat drops to below the knee with a draping sheer mesh base to stay summer ready and it also covers a multitude. Buy here.
Klorane Quinine Range – RRP from €12.50
If your mum has talked about hair thinning, then this will be right up her street. Hormonal imbalances or postpartum induced hair thinning, lead women of all ages to experience temporary hair loss. Experts in plant-based active ingredients, Klorane Laboratories, explores the world to select the most appropriate plant species and extracts with the richest active ingredients to help build and maintain healthy, beautiful hair. The award-winning Quinine haircare range focuses on strengthening thinning hair to help reduce temporary hair loss due to breakage. The range includes Klorane Quinine Shampoo, Conditioner, Strengthening Serum and KERATIN Caps. Klorane is available from selected pharmacies nationwide and online at Millies.ie.
Melt The Day Away Cleansing Balm by Ella & Jo – RRP €36
A luxurious balm to oil cleanser, the ultimate nighttime treatment that cleanses, hydrates, and nourishes the skin for a bedtime ritual to Melt The Day Away. It's a Makeup Remover that is packed full of supercharged antioxidant ingredients including Raspberry Seed Oil and Squalane along with Grapeseed, Sunflower and Coconut Oils. Buy here.
dust+rock Luxury Travel Cubes

– RRP €75
Designed in Waterford, this thoughtfully designed set of useful and durable packing cubes, making travelling a breeze. Regardless of the destination, these clever travel essentials keep your bags neat and organised, allowing you freedom to enjoy yourself. The dust+rock launch Luxury Travel Cubes set includes seven pouches:
2 x Clothing Cubes: Larger clothing items, dresses, trousers, sweatshirts etc. Features breathable mesh panels, double zips and top handles.
1 x Shoe Bag: Keep the unhygienic soles of your shoes away from the other items in your case. The extendable sides allow plenty of room for a pair of ankle boots or multiple flat sandals.
1 x Spill Proof Bag: The water-resistant lining and top-zip closure make this ideal for toiletries and liquid cosmetics. Also great for transporting wet bikinis.
1 x Accessories Bag: Jewellery, hair, makeup; those important smaller pieces have their own dedicated home. Secure zip closing.
1 x Laundry Bag: Perfect for storing underwear and nightwear on the departure; laundry on the return journey, ready for the washing machine. Drawstring closing.
1 x Luggage Handle Cube: This is the one for your important travel items: passport, phone charger, book, earphones etc. Pack them in, zip it up and pop it on the handle of your case as you browse Duty Free. Safe, accessible and compact.
All cubes are made from recycled PET bottles. The thick fabric exterior, sturdy zippers and strong stitchwork ensure these packing cubes will last you through many trips and destinations. Will easily fit into a weekend bag, cabin luggage or a travel backpack, if you're jetting off with a larger case for a long period, you can add more cubes! Buy here.
Sterling Silver Voyage Necklace from Far Fetched Accessories on

ebay.ie

– RRP €94.95
This gorgeous 18ct Gold over Sterling Silver Voyage Necklace from Far Fetched Accessories on ebay.ie makes a fantastic gift this Mother's Day. The Voyage Necklace, represented by the compass and symbolises the journey we are on in this life. It's important to remember wherever the journey takes you, this is where you are meant to be. Stay present, love the moment, love where you are right now. Each necklace comes in a beautifully branded gift box and velvet dust pouch and is available to purchase at www.ebay.ie.
Pink Ribbed Pyjama Set from TK Maxx – RRP €22.99
Your mum will love this dreamy nightwear pyjama set or why not start a new tradition by buying a pair for your mum and you too (and your sisters!) so you can lounge around the house all day? There are tonnes of other gift options at TK Maxx with some priced at up to 60% less than the RRP. Available from your local TK Maxx store.
Unravel Motherhood with Geraldine Walsh – RRP €20.99
The ideal gift for anyone with a passion for reading. Where do you even begin trying to unravel an idea as big as motherhood? In her debut book, Irish journalist and mum of two, Geraldine Walsh, aims to unravel this very topic, in pages that have been created from her own varying experiences as a mum and her understanding of the complexities of mental well-being that go along with that role. Drawn from real-life experiences, 'Unraveling Motherhood' provides much-needed support for anyone navigating this beautiful, wonderful, terrifying stage of their life. The book finds a balance between personal experiences, trustworthy research and workable techniques that will leave readers feeling validated, inspired and seen. Available to buy from The Gutter Bookshop, Cow's Lane, Temple Bar. www.gutterbookshop.com
Silks Irish Gin – RRP €42.95
If your mum is a gin lover look no further than Silks Gin, recently awarded Best Irish Gin at the Irish Whiskey Awards. Hand-distilled in small batches, this fresh and floral spirit is the brainchild of Sally-Anne and Marie Cooney, mother-and-daughter beekeepers from the family-owned Boann distillery in Meath.
Thanks to a swarm of bees captured from a neighbour's farm gate, Silks Gin features honey and apple, two key ingredients that add a unique touch to this award-winning gin. The spirit also features 12 other distinct botanicals, including orange peel, elderflower and hawthorn blossom, which complement the juniper backbone. For the perfect serve, enjoy Silks Gin in a classic G&T glass with a slice of red apple and juniper berries to garnish. Available to purchase online from the Boann Distillery website here. Silks Irish Gin is available for domestic and international delivery and retails at €42.95 for 700ml.
Polished London Teeth Whitening Kit – RRP €115.95
Give mum the tools for a white, bright, irresistible smile with award-winning, luxury oral care brand Polished London's ultimate Teeth Whitening Kit. This amazing bundle contains teeth whitening strips; whitening powder; a whitening pen and an enamel-safe, peroxide-free gel for use with the LED Dual Light mouthpiece that's been clinically proven to give you whiter, brighter teeth in just 14 days. Buy here.
Your Hospital Bag Gift Set – RRP from €15.95 to €345.95
Your Hospital Bag was founded by Laura O'Brien, wife, mama, nurse, midwife and ex-patient. The Irish online luxury brand provides all the essentials to those receiving day treatments and overnight hospital stays. Laura hopes that by creating a luxury hospital bag it will help alleviate stress for someone with an upcoming hospital admission. Each bag has been carefully thought about and has been curated with products that she has tried and tested and made her journey a little bit easier. Buy here.
Haumea Light Therapy Mask Device – RRP €149.99
Boost your mum's skincare results in minutes with Haumea Light Therapy Mask Device. Light Therapy is one of the most effective, non-invasive skin treatments, that can help you treat acne, inflammation, uneven skin tone, fine lines, wrinkles & other skin concerns. The treatment works by sending light waves deep into the skin's layers to trigger natural intracellular reactions at molecular level. With no UV-rays or downtime, this Light Therapy Mask Device is the safest way to treat skin concerns from the comfort of home. Combined with a favourite sheet mask or serum, the 3 LED wavelengths target and treat all skin types and concerns. Buy here.
Price & Kensington Meadow Glass Mugs Set by Very – RRP €15.99, now €12.99
Taking inspiration from the traditional watercolour paintings, this set of 2 meadow mugs will bring a subtle sense of calm to your mum to enjoy her hot and cold drinks alike. Beautifully made from high-quality glassware, each one has a 280 ml capacity and is brought to life by a series of wildflowers drawn in a watercolour style. A pastel-toned sleeve makes them a great gift for your mum. Available to buy from Very.ie – buy here.
Q+A 5HTP Face & Neck Cream – RRP €15.95
The 5-HTP found in this Face & Neck Cream originates from Griffonia seeds which are designed to improve skin suppleness and elasticity whilst supporting collagen production. It's guaranteed to leave your skin feeling fresh and revitalised! 97.5% natural formula, cruelty-free, alcohol-free, fragrance-free and vegan-friendly. Available from pharmacies nationwide.
Treat a new mum at The Bump Room
For the mum-to-be or the new mother, give a gift that will last from The Bump Room this Mother's Day. If anyone is worthy of a treat, it's an expectant or new mother, and one she is sure to enjoy is the gift of pregnancy or post-natal fitness, movement and advice. The Bump Room connects women as they navigate their pregnancy, postnatal and motherhood experience. Their physiotherapists have years of experience supporting, motivating and reassuring women on this journey and offer live and pre-recorded pregnancy and postnatal classes and programmes. To buy an online class or subscription for a mum-to-be or new mum in your life, simply visit www.thebumproom.ie and tick 'This is a gift' at checkout.
L'Occitane Mini EDT Trio Gift Set – RRP €22.50 (Worth €25.50)
Treat that special someone this Mother's Day to a selection of beautiful fragrances that embody the essence of Provence. The set contains L'Occitane Verbena Eau de Toilette 7.5ml, Neroli & Orchidee Eau de Toilette 7.5ml and Osmanthus Eau deToilette7.5ml.
L'Occitane Herbae Par Spartium Gift Set – RRP €70
Discover the essence of Provence with HERBAE par L'Occitane Spartium, a limited-edition fragrance that embodies nature's wild and untameable beauty. Striking and elusive, with a radiant and floral scent. The set contains L'Occitane Herbae Par L'Occitane Spartium Hand Cream, 30ml Herbae Par L'Occitane Spartium Eau de Toilette 50ml and Herbae Par L'Occitane Spartium Shower Gel 250ml.
Leather Leopard Heel Shoes by Never Fully Dressed – RRP €‌135
These point-toe heels are embellished with leopard print and have a dainty slingback to keep it in place. They rest on modest 90mm heels so your mum can wear them knowing she will look fab and feel comfortable too. Buy here.
New Ewe, The Full Body Collection by Bánór – RRP €140
This collection, containing Irish sheep milk and wool oil (lanolin), embodies the Bánór full new ewe ritual. Made using all natural ingredients and suitable for all skin types and is naturally scented with lavender, geranium and ylang ylang. Sheep milk, used in the lotion and the wash, is high in vitamins, minerals, proteins and amino acids. The set includes Hand & Body Milk Lotion, Hand & Body Cream Wash, Body Scrub and Body Oil. Buy here.
Black Opium Le Parfum by Yves Saint Laurent Beauté – RRP from €84
Black Opium Le Parfum is a long-lasting perfume for women with the most intense and warm interpretation of the original Eau de Parfum. This intense perfume radiates an unexpected rush of four precious vanillas, twisting the emblematic signature into something radical. A warm vanilla perfume complemented by iconic coffee notes and a sensual bouquet of white flowers, creating a unique and desirable bold floral fragrance for women for those searching for never-ending nights. The iconic Le Parfum bottle is stunning too. YSL Black Opium Le Parfum is now available at: Brown Thomas, Arnotts Beauty Hall, Boots and independent pharmacies nationwide.
Cloud 10 Beauty Best Of Irish Gift Set – RRP €135, now €44.95
The Cloud 10 Beauty Best Of Irish Gift Set would make a great gift for you mum. It's worth €135 but you can buy it now for just €44.95. This gift set is packed full of must-have goodies that will keep your mum glam from head to toe. Stocks are limited. Buy here.
Voduz Hair Nourishing Hair Collection – from €58
Treat your mum to a salon-quality, at-home hair care routine. Suitable for all hair types and textures that need a little Tender Lovin' Care; "Cleanse It" Shampoo, "Condition It" Conditioner, "Care For It" Nourishing Hair Treatment and "Complete It" Nourishing Leave-In Condition Spray will leave mum's locks soft, smooth, shiny and smelling fabulous in no time. Buy here.
JS Health Mother's Day bundle – RRP €60.99
Give your mum the gift of self-care with the JS Health Mother's Day Bundle. This set contains PM+ Sleep formula to calm your mum's mind and reduce disturbed and restless sleep, plus Pro-Collagen Vitamin Serum to brighten, hydrate and plump her skin. Buy here.
NEW LINDOR Blood Orange Truffles 200g – RRP €7.69
This year, discover the irresistible selection of beautifully balanced NEW LINDOR Blood Orange Truffles 200g (€7.69) – milk chocolate with a smooth melting blood orange filling. Since 1845, the Lindt Master Chocolatiers have combined their expertise with the highest quality ingredients from around the world to produce the finest chocolates. Inside this beautiful orange box lies luxuriously smooth and delicate Swiss milk chocolate shells, melt-in-the-mouth, blood orange centres — perfect for treating her this Mother's Day! Available in all good stores nationwide.
Diamond Bangle Set by Crystals & Co – RRP €175
These three favourite bracelets are now sold as a set. Bracelet 1 is a gorgeous encrusted white cubic zirconia bangle with pear accent diamonds, Bracelet 2 is encrusted with dozens of shimmering white grade A cubic zirconia and Bracelet 3 is the new channel set baguette cubic zirconia bracelet. The three bracelets are worth €208 for all three so buying them as a set, not only looks great but it's a good saving too. Buy here
Nourishing Radiance Serum by Nunaïa Beauty – RRP €79
Nunaïa Beauty's multi-award winning organic facial oil serum is a radiance-boosting, superfood serum your mum will love. It is formulated with potent sustainably sourced botanical actives from the Peruvian Rainforest and Andes Mountains. It's a deeply moisturizing infusion created to help balance the skin's natural moisture levels, reduce redness and the appearance of inflammation, and enhance skin tone and texture. Buy here.
Luxury Hand & Body Wash by Jane Darcy – RRP €20
The latest addition to Irish homeware & lifestyle brand Jane Darcy's sumptuous range is the Luxury Hand & Body Wash made with 100% organic Italian olive oil extract. Deeply indulgent and therapeutic, the Luxury Hand & Body Wash ensures pampering from head to toe. Organic Olive Extract deeply hydrates and nourishes the skin, whilst instilling peace and harmony to your mum's daily routine. All Jane Darcy products are accompanied by a complementary handwritten personalisable gift card, presented in a gorgeous gift box and finished with a delightful hand tied gift bag, perfect for treating you and your loved ones. Buy here.
Mother's Day Spa & Afternoon Tea Experience at The Johnstown Estate – RRP €125 per person
This gorgeous experience starts with a 30-minute treatment for your mum. She can choose from an Elemis Taster facial, a luxury scalp massage, a leg and foot massage or a hand and arm massage. This is then followed by 90 minutes in the Thermal Suite including The Rooftop Experience, added during The Spa's €3.5 million redevelopment in 2020. The blissful afternoon is completed by Afternoon Tea served in The Spa Café. For more information click here.
Iconic Bronze Hyaluronic Self-Tanning Drops – RRP €19.99/£17.99
Your mum will love this fool proof way to build that fresh from the beach hue all year long. The new Iconic Bronze Concentrated Hyaluronic Self-Tanning Drops are packed with antioxidants, known to improve signs of ageing as well as niacinamide to visibly improve pores and uneven skin tone as an added bonus to the number one ingredient, hyaluronic acid. This lightweight, buildable formula can be used alone as part of her skincare or tanning routine and can also be added to her favourite moisturiser or serum to create the perfectly customised radiance, mimicking the tropical vacay vibe. The are available at www.iconicbronze.ie and stockists nationwide.
Iconic Bronze's New Oil-Free Range
Your mum's tanning preparation is key when it comes to an even self-tan application and creating that fresh blank canvas should really be considered the most important step in her tan routine. Now, one of Ireland's favourite tanning brands, Iconic Bronze, have released two new products to ensure that impeccable application every time. To start, your mum can now create a smooth, silky base for a flawless tan with the new Oil-Free Foaming Body Scrub (RRP €14.99/£12.99). This gentle yet effective exfoliator is specially formulated with naturally derived ingredients to buff away dead skin cells, revealing soft glowing skin perfectly prepared for an even and natural looking tan. The Oil-Free Body Moisturiser (RRP €14.99/£12.99) will work to prolong her bronzed glow and help the tan to fade slowly and naturally, all the while keeping the skin healthy and hydrated without the greasy texture. The lightweight, rich, non-greasy formulation conditions the skin with long-lasting hydration. Available at www.iconicbronze.ie and stockists nationwide.
Thinking of You Mum Gift Box from The Book Resort – RRP €53.95
This thoughtful gift includes a brilliant new book, large chocolate bar from The Chocolate Garden of Ireland, Bamboo Make-Up Remover Pads from Jo Browne and a gorgeous card from Carrigeen Cards with your message handwritten all of which are beautifully presented in The Book Resort's signature black gift boxes. Buy here.
Peony Blush Hurricane Candle from Aldi – RRP €29.99
This large, 4 wick candle, from Aldi has a burn time of up to 150 hours. It is big too (approx. 16 x 15.2 x 18cm) so it makes for a generous present, without breaking the bank. Available in 155 ALDI stores nationwide from March 2nd.
Skin Theory – Retinol Night Cream RRP – €59.95
This powerful treatment cream contains 1% retinol that will fight all signs of aging. Making it ideal for evening out skin tone, minimizing fine lines and wrinkles, improving skin's overall texture and decreasing pore size. Buy here.
Bag a sustainable designer gift this Mother's Day – RRP various
The Sustainable Studio, run by Gayle Poppers in Galway, sells pre-loved designer fashion online and has some gems that will make Mother's Day especially indulgent and eco-friendly. Gayle's personal pick of designer handbags and handcrafted jewellery is currently on sale at sustainablestudio.ie include this fabulous Gucci Jackie Sherryline handbag – a perfect mix of style and practicality; not too big, not too small, always in style, and great colours for spring summer. This is a beautiful classic top handle bag in GG print canvas, a red highlight, and soft tan leather with gold hardware. A pre-owned vintage piece, it is in excellent condition and comes in a plain dustbag. Priced at €420, Klarna credit is available via the site to split the purchase price into three payments. Buy here.
The Tree of Life 9ct Solid Gold Necklace by Liwu – RRP €380
If you are looking for a gift that a few of the family can chip in on, we can think of nothing better than buy some Irish handmade jewellery from Liwu. Her collection is elegant and understated yet the message behind the symbolic jewellery speaks louder than words and is forever remembered. The Tree of Life would make a deeply meaningful Mother's Day gift. It represents wisdom and knowledge, as well as interconnection and family; just perfect for mum, who gave us life. Also available in silver or gold plated silver pendant. Buy here.
Skin Formulas Hydra Bronze – RRP €40
Skin Formulas Hydra Bronze is an effortless sun-kissed glow in bottle. This hybrid hyaluronic acid tanning serum blends effortlessly into the skin to create a natural sun-kissed glow bespoke to your mum. The multifunctional formula boosts radiance and delivers long-lasting hydration to nourish the skin's defensive barrier for a plumper, brighter and healthier complexion. Buy here.
Treat your Stylish Mum to Eco-Friendly Fashion
From shopping Irish and gifting green to fashion with a cause at its very core, Irish brand Fresh Cuts embodies all these elements for gifting this Mother's Day.
Designed in house and printed in Dublin, Fresh Cuts is a collection of men's, women's and kids organic cotton apparel and has an overall core mission to put sustainable thinking at the centre of everything they do. The husband-and-wife team behind Fresh Cuts only choose fabrics that care for the environment as much as they do, and only partner with factories that care about the impact they make. All Fresh Cuts items are 100% GOTs certified Organic Cotton and come delivered in a compostable, biodegradable mailer. Located at 13 Castle Market, Dublin. For more visit here.
Flormar Double Radiance Primer – RRP €12.95
If it's a lower price point gift that you are after for your mum, then this is a gift your mum will love and it won't break the bank. If your mum would like her skin to glow like JLo, then Flormars Double Radiance Primer is the only product she will need in her makeup bag. Created to help you achieve the 'Glass Skin' look, the double radiance primer will leave her skin hydrated, youthful and oh so radiant. Available from all good pharmacies nationwide.
NUXE Prodigieux Floral Le parfum – RRP €49.50
Rediscover the uplifting fresh and delicate notes of NUXE Huile Prodigieuse Florale with this Floral scent. A few sprays of this invigorating fragrance will awaken your senses with top notes of Grapefruit harmony lifted by an exhilarating floral heart of Magnolia and captivating subtle white Musk. A feel-good scent that invites you to enjoy the lighter side of life. NUXE products are widely available online at Cloud 10 Beauty and all major pharmacies nationwide. 
The Step-By-Step Guide to Designing & Styling Your Home by Natasha Rocca Devine
If your mum is searching for décor inspiration, then this new book will be the perfect gift for her. As an interior designer, author, mother & pet owner, design and communication is Natasha's passion, with family and home centred around her work. On each project, creating the dream home is her goal. So much so, she has travelled across the world and amalgamated her skills and experience into this book to help your mum become her own home designer.
This interior design guide will help her discover her own design personality, provide her with tips on how to create her dream home or simple ways to fall in love with her existing home. It can also help sell or rent a property bringing finishing details into a closing deal. All while saving time and money and most importantly, allowing your mum to enjoy the design process. Buy here.
The Pop Stop by The Wine Opener – RRP €24.99
If your mum loves a glass of bubbles from time to time, then this gift is a game changer for her especially when she just fancies a glass but don't want to waste the whole bottle. Now she doesn't have to!
The stylish product is designed to be popped back onto a bottle of Prosecco, Champagne, Cava or sparkling wine to make bubbles last longer. The Pop-Stop is designed to keep bubbles bubbly for up to 5 days after opening. The gold finished product comes in a beautiful gift box, ideal for Mother's Day. Personalisation is optional. Buy here.
Give your mum a gift of choice with a One4all Gift Card
A One4all Gift Card is a multi-store gift card that gives your mum a gift of choice. Loadable from €15 to €150 and available to buy in a custom Mother's Day design, the One4all Gift Card is a multi-store gift card that can be spent with over 12,000 retailers nationwide in-store or participating online partners. Available to buy online at one4all.ie or at your local Post Office, Tesco, Dealz, Circle K and selected PostPoints nationwide or buy a digital gift card here.
Max Benjamin 'Acqua Viva Edit Candle & Room Mist' Gift Set – Usual RRP €50, currently €35
This fresh and energising fragrance has top notes of mandarin, orange, lemon and cassis lead to a heart of cardamom and pepper with underlying base notes of musk, amber and cedarwood.
This gift set contains one Acqua Viva Natural 125g Candle and one 100ml Natural Acqua Viva Room Mist. Buy here.
Medik8's Crystal Retinal Ceramide Eye – RRP from €53 / £42
Following the global success of cult-favourite formula Crystal Retinal, Medik8 has once again raised the bar. Inspired by the multi-award-winning vitamin A serum for the face, Crystal Retinal Ceramide Eye is a derm-loved breakthrough for targeted under eye rejuvenation. In a world first, Medik8's #1 skincare ingredient, retinaldehyde, has been stabilised at a clinical strength and combined with ceramides and hyaluronic acid filling spheres. The all-in-one solution for evening eye care is clinically proven to reduce the appearance of crow's feet, wrinkles, crepiness and puffiness while remaining gentle on the delicate eye area. As part of the brand's unique Crystal Retinal ladder, Crystal Retinal Ceramide Eye is available in 3 strengths (3, 6 and 10) to deliver progressive visible results in one night-time step. Buy here.
New Mum Luxury Gift Box by BabyBoo.ie – RRP €65
This really is the perfect, practical but thoughtful gift box for a new mum this Mother's Day. The box includes a BlankieBoo Blanket of your choice and Ground Wellbeing Comfort Body Oil for pregnancy and beyond and a Gift card. The BlankieBoo Blanket is GOTS certified organic cotton, which is so soft and snuggly and ideal for pram, buggy, moses basket or to lie underneath your little one when playing.
The Cúram Body Oil is a skin softening and nourishing oil, this blend of naturally powerful ingredients is delicately balanced to provide effective relief while catering to those in need of a lighter more sensitive formula. Ideal for all stages of pregnancy or those undergoing physical transition or stress. Buy here.
Marc Jacobs Perfect Eau De Toilette – RRP from €86
If your mum is a floral perfume type of woman, then Perfect Eau de Toilette, the new fragrance from Marc Jacobs is a wonderful gift for her. It's a companion to Perfect Eau de Parfum and Perfect Intense and this long-lasting luminous floral Marc Jacobs fragrance celebrates the power of being true to yourself. With top notes of pink peppercorn, polygonum, heart notes of white daffodil and base notes of cedarwood your mum will adore this beautiful fragrance in a stunning bottle. Marc Jacobs perfect Eau De Toilette is available from Brown Thomas, Boots and select pharmacies nationwide and online now.
Coole Swan Irish Cream Liqueur
Coole Swan, the independently owned and family run Irish cream liqueur, is all about spending quality time with your Mum this Mother's Day by spoiling her with The Divine Swan, one of its effortlessly simple but delicious cocktails. Made from just three ingredients – Coole Swan Irish cream liqueur, coconut water and fresh basil – The Divine Swan delivers an irresistible combination of flavours that couldn't be easier to put together. You will need 50ml Coole Swan, 50ml coconut water and 4 basil leaves. To make it simply take 3 basil leaves, remove the stalks, tear them once and 'clap' them between your hands. Then drop them into a rocks glass. Take the 4th basil leaf and wipe it around the rim of the glass and discard. Pour the Coole Swan and coconut water into the glass, fill with large ice cubes, stir well and leave for 2 minutes – garnish with a basil sprig and enjoy! For more on Coole Swan visit their website here.
Mother's Day Gifting from Magee 1866
Scarf in Oat & Purple Herringbone – RRP €39 and Tweed Baker Cap in Multicolour Houndstooth – RRP €69
Show the mum in your life what she means to you by looking to the Magee 1866 gift guide for inspiration – they have carefully curated a special selection, just for mothers. Explore pieces from their range of beautiful accessories and home interiors, expertly designed and woven in Donegal.
Discover luxurious new season knitwear, crafted in the finest natural fibres and a pallet of soft spring shades, designed to pair perfectly with new styles in dreamy Liberty of London prints. Buy here with free delivery in Ireland and the UK, or in their Magee of Donegal and Magee of South Anne Street stores.
M&S Mother's Day Beauty Box – worth €130, buy now €34
Brand new for 2023, M&S introduces a carefully curated edit of customer-favourite beauty buys, beautifully packaged for this year's Mother's Day Beauty Box. Featuring spa-worthy skincare, make-up bag staples and relaxing sleep remedies, this is the perfect gift to show mum you care this Mother's Day.
Filled with beauty treats worth €130, the Mother's Day Beauty Box is available for just €34 and features the following cult beauty items: Clinique Eye Cream 15ml, Eve Lom Rescue Mask 15ml, Lumene Ajaton Night Cream 15ml, REN Rosa Centifolia Cleansing Gel 150ml, Nails Inc Porcester Square Nail Polish and Neom Perfect Night's Sleep Travel Candle.
Available in Mary Street, Grafton Street, Liffey Valley and Dundrum stores only or purchase online here.
La Bougie Mission Fig Candle – RRP €28
La Bougie Mission Fig candle fills any room with a magnificent fragrance. Handmade in the heart of West Cork this candle would make an ideal gift idea for your mum. La Bougie don't create run-of-the-mill scents, favouring layered and more complex blends. This candle combines woody notes with fig leaf and earthy moments to create a layered, deep and thoroughly ambience-enhancing perfume. For more great gift options from La Bougie, visit their site here.
Dermalogica Dynamic Skin Retinol Serum – RRP €99
The experts at Dermalogica have formulated a high-dose, fast-acting 3.5% retinoid complex with an advanced retinoid blend and booster technology to help transform the appearance of skin without compromising skin health. Dynamic Skin Retinol Serum easily reduces the four signs of skin aging within 2 weeks which is bound to be a gift, your mum will adore. This multi-retinoid serum works to address four signs of skin aging – helping to reverse the appearance of wrinkles, retexturize skin and minimise the appearance of pores, and even skin tone. Available from Dermalogica.ie and all authorized Dermalogica stockists.
Sanctuary Spa Special Occasion Hamper – RRP normally €29.99, now €23.99 at Boots
A special occasion deserves a special gift. Lift the lid on this pamper hamper to discover everything your mum needs for top-to-toe self-care. This gift contains: Signature Natural Oils Ultra Rich Shower Oil 75ml, Signature Collection Body Wash 75ml, Signature Collection Body Butter 75ml, Signature Natural Oils Salt Scrub 60g, Signature Collection Heel Balm 75ml and Signature Collection Body Lotion 75ml. All Sanctuary Spa products are cruelty free, mineral oil free & vegan. Available from Boots.ie here.
Wild Embrace – Connecting to the Wonder of Ireland's Natural World by Anja Murray – published by Hachette Ireland
In Wild Embrace, ecologist, broadcaster and nature enthusiast Anja Murray offers a gentle and effective antidote to eco-anxiety, as she awakens us to the unseen wonders of Ireland's natural world. Whether in urban or rural settings, Anja shows how to nurture a joyful relationship with the nature on our doorstep and become empowered to make change for the better, from a place of deeper connection and knowledge.
From the joy of foraging, to the marvels of Irish birds, to deepening our knowledge of native trees and their vital regenerative role in the environment, here Ireland's wild world comes to life before our eyes.
A transformative book that cultivates curiosity, inspires awe and opens the door to a nourishing new relationship with the wonder of the natural world. Available from all good bookstores nationwide.
My Wrinkles Duo Kit by this works – RRP €77/ £62
These morning and night-time creams help create a routine that respects your mum's skin's natural rhythm, renewing and protecting her skin, day and night. Both products use youth-boosting antioxidant bakuchiol and hyaluronic acid to hydrate and smooth the skin. Vitamin C in the morning cream helps brighten tired skin, while powerful advanced retinoid complex and persian silk tree extract in the night cream help reduce the appearance of fine lines, nourish skin overnight and maximise your beauty sleep. This Works is available from Cloud10 Beauty, Shaws Department Stores, Arnotts, Brown Thomas, McCabes, McCauleys, Avoca, Carraig Dunne and select pharmacies nationwide.
VeganTan Self-Tan Mousse – RRP €12.99 / £12.99
If your mum is a self-tanning queen, then she'll love a gift from VeganTan. Available in Medium, Dark or Ultra Dark, it is formulated using 95% natural ingredients. All VeganTan products are enriched with skin-loving aloe vera to hydrate and nourish her skin, helping her stay a bronzed goddess for longer than ever before.
The VeganTan Self-Tan Mousse gives a deep bronzed yet natural glow that is streak free and fades perfectly. On the off-chance you want to remove the tan before it completely fades, Vegan Tan have recently added a Tan Eraser to the range. Shop the full VeganTan range on www.vegantan.com.
Baileys Strawberries & Cream Chocolate Truffles – RRP €7
The new Baileys Strawberries & Cream Chocolate Truffles join the irresistible Baileys line up of delicious chocolate treats. These Twist wrapped milk chocolate shells with a delicious Baileys Strawberries & Cream truffle centre are in an eye-catching pink box that is bound to be a hit with your mum. Available in all good retailers nationwide or buy here.
NEW Hydrance Boost Concentrated Hydrating Serum by Avène – RRP €32.50
Eau Thermale Avène Hydrance has become Ireland's go-to range for dehydrated skin. Now, Eau Thermale Avène has launched Hydrance's most thirst-quenching formulation yet – introducing the new Avène Hydrance Boost Concentrated Hydrating Serum. Hydrance Boost contains a unique blend of Niacinamide, Hyaluronic Acid and Avène Thermal Spring Water to restore radiance, comfort and softness to the skin. Hydrance Boost's powerful combination made from 96% natural ingredients is formulated in an ultra-light, refreshing gel we know your mum will love. The new Avène Hydrance Boost Concentrated Hydrating Serum is available from Chemist Warehouse and Millies.ie.
Andrew Fitzsimons Virgin Repair Mask – RRP €17.99
The Restructuring Hair Mask by Andrew Fitzsimons visibly nourishes dry and damaged hair to appear stronger and healthier. Formulated with ceramides, this deeply conditioning hair mask helps protect the hair from future damage by leaving it super shiny, soft and smooth. There's no need for your mum to put up with breakage, frizz, dry or damaged hair any longer. Available exclusively from boots and boots.ie.
The Ritual of Namaste Luxury Trial Set – RRP €29.50
No need to shop around, this gift set has an entire beauty routine inside. Treat your mum (or yourself) to glowing and healthy-looking skin thanks to these five simple steps. The Ritual of Namaste shows respect to both your natural beauty and to the environment, with highly effective formulas made with over 95% natural origin ingredients. These five travel-sized products are the perfect way to try out a new routine and are small enough to take with you, wherever you go. Included: skin brightening face exfoliator 30ml, glow serum 10ml, natural booster bakuchiol 4ml, glow day cream 10ml, velvety smooth cleansing foam 30ml. Buy here.
A Woman In Defence – a Soldier's Story of the Enemy within the Irish Army by Karina Molloy with Kathryn Rogers – published by Hachette Ireland
During her 31-year career as a soldier in the Irish Defence Forces, Karina Molloy achieved many firsts. First female to get promoted to Senior Non-Commissioned Officer (NCO) rank. First to attempt the Army Ranger Wing selection course – Ireland's SAS equivalent – when it was considered impossible for women. And, to date, Karina has the most overseas service as a female senior NCO.
But despite a pioneering career, she faced many setbacks in an institution rife with misogyny – from sexual assault to routine bullying to promotional glass ceilings. And yet she persevered.
From Lebanon to Eritrea to Bosnia, A Woman in Defence is the often-shocking story of a determined soldier who forged her way in a man's world, and who continues to fight to make the army a safer and more equitable place for women. What emerges is a damning exposé of a venerable Irish institution which has failed to defend and protect its own. Available from all good bookstores nationwide.
Eminence Essential Serum Trio Gift Set – RRP €130
This limited edition serum gift set includes a blend of specially crafted, age-defying and hydrating botanicals to enrich the skin. You can try each serum individually to reap its unique benefits or layer all three for luxuriously smooth, bright and healthy-looking skin. Available here.
Butlers Chocolate Heart Tapered Box – RRP €6
Thoughtful gifts don't always have cost the earth – this Butlers Chocolate treat is the perfect gift from little people to mums and grandmothers. A delicious collection of 10 assorted chocolate hearts presented in a tapered box with a pretty bow. Buy here.
The Handmade Soap Company Hand Care Set – Lemongrass & Cedarwood – RRP €28
Practical and oh so divine to smell, this hand care set from The Handmade Soap Co will nourish and revive those hard working hands. The zesty freshness of lemongrass is balanced with exotic cedarwood in a fresh and fragrant wash which gently cares for hands. It nourishes and protects hands on their merry way to squeaky clean. Buy here.
All You Need to Know About Menopause by Catherine O'Keeffe (published by O'Brien Press)
Packed with the latest research and information, this friendly guide will answer all your questions in a down-to-earth, practical way, supported by facts and women's personal stories throughout. Available from all good bookstores nationwide.
AvoCuddle Bubble Bar from Lush – RRP €7.95 / £6.00
Fresh handmade gifts and products packed full of super powered ingredients that not only do wonders for the skin, but also regenerate social and eco-systems for the super maternal figures in your life. This year's collection from Lush has a pampering treat for all of those looking to leave the world Lusher than we found it. This AvoCuddle Bubble Bar is super-cute. Uplifting lemongrass and bergamot make this the perfect choice for a morning bath – a kind and caring way to start your mum's day. Available 2023 on Lush.com and in shops nationwide.
Finding My Wild by Kathy Donaghy (published by O'Brien Press)
This memoir looks back at a decade of love and loss, of mothering, identity and ultimately healing. An ode to friendship, home and the extraordinary healing powers of immersing yourself in the natural world, especially the ocean. Available from all good bookstores nationwide.
Dr. Bronner 'I got it for my Mama' bundle from HealthyBuzz.ie – RRP €32.85, now €29.56
Healthy Buzz Ireland is an online Health & Beauty store that retails organic, natural, sustainable and environmental products. Give your mum a calm, relaxing, cheerful and comforting Mother's Day with their 'I got it for my Mama' bundle. The bundle is an amazing collection of Dr. Bronner's Pure Castile Liquid Soap in Baby-Mild, Cherry Blossom and Lavender scents. One bottle of liquid soap is great for 18 different things from body, skin, hair and many more. Buy here.
Bread and Butter by Ciara McLaughlin (published by O'Brien Press)
If your mum is a keen baker, then Bread and Butter is a nostalgic tribute to the simplicities of home-baking that she will enjoy. The book focuses on baking with basic local ingredients and fresh produce and the recipes conjure a romantic insight into a loving home, with the stove at its heartbeat. Available from all good bookstores nationwide.
Tie Necklace by STUDIYO Jewellery
STUDIYO Jewellery, a female-owned handcrafted jewellery brand, is poised to introduce the latest addition to its line of minimalist jewellery: a tie necklace. This meticulously crafted tie + necklace combo was inspired by mid-century motifs and forms part of the brand's latest MCM collection. Meticulously crafted from durable 304 stainless steel, the piece features a 17-22" adjustable chain necklace that lays flat underneath a collar and is worn just like a necklace. Given that silver jewellery is making a comeback this year, its unisex design and silver colour make the piece extremely trendy. Buy here.
Skin Formulas Vitamin C Prevent Serum – RRP €50.00
A powerful antioxidant serum that helps to protect and prevent the visible signs of ageing and environmental damage. Packed with a stable oil-soluble vitamin C which is essential for promoting collagen production, lightening hyperpigmentation as well as brightening the skin's complexion. A nourishing formula that enhances your skin's natural radiance. Buy here.
Skin Theory – Vitamin C Day Cream SPF 30 – RRP €49.95
This anti-aging day cream stimulates collagen production, fights free radical damage and provides broad spectrum protection from the sun. Its hydrating properties leave a dewy glow on the skin. Suitable for all skin types. Buy here.