Dublin Pride is FINALLY here and the glitter-filled excitement has been building up to this epic weekend of incredible parties and rainbow parades.
Despite a bit of frustration as to why the Gardaí and PSNI are marching in the parade this year and conflict over 'pink-washing' and rainbow capitalism; it remains a time of equality, inclusion and empowered love.
The events this year have an even higher demand than ever before, and with good weather upon is, town will be absolutely buzzing for the next two days.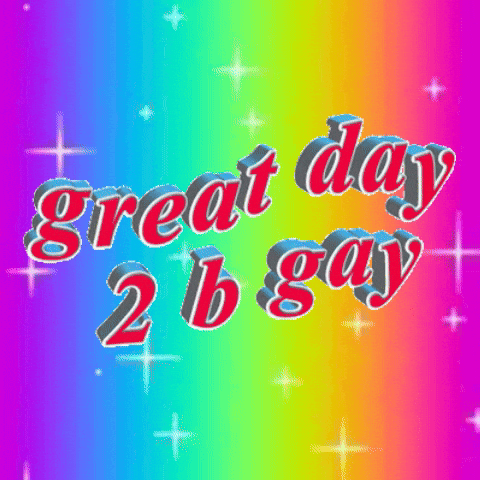 With the 50th anniversary of the Stonewall Rising this year, the meaning behind this vital month in the rainbow calendar is peak emotional.
So the question is; Where should you get your freak on? Here's a compact list for all our LGBTQ+ folk.
First of all, you HAVE to attend the Outhouse Cafe on Capel Street for your beginners breakfast before the parade. It's from 9am to 1pm, and has free entry.
1. Mother Pride Block Party: Saturday June 29, 4pm – 11pm
This is set to be one of the biggest Pride events happening in Dublin this weekend, and the annual Mother Pride party is back with a huge bang.
Since the tragic closure of staple nightclub District 8, the Mother Pride Block Party have decided to host at Collins Barracks this year at the National Museum of Ireland.
The stellar lineup features Lean On singer MØ, Pillow Queens, Daithí, Panti Bliss, Paul Ryder and many more, so infectious energy and bangin' tunes are both guaranteed.
An after-party in The Grand Social will also take place, but get ready to grab your tickets ASAP as the demand is high.
2. Dublin LGBTQ+ Pride Parade, Saturday June 29, 1pm
The main event of the season, the star of the show, the burst of colour.
The parade is let by the grand marshall and tireless LGBTQ+ advocate Will St. Leger, and will kick off in the city centre at 1pm.
It begins at the Garden of Remembrance and moves down O'Connell Street, then makes it's way along Eden Quay past Liberty Hall, across the Liffey at Talbot Memorial Bridge, down Lombard Street and Westland Row and finally ends at Merrion Square.
The Pride Village at Merrion Square takes place from 12pm onwards with food vendors, community areas, face painters, a Pride shop, children's play areas and much more.
3. Rainbow Revolution Trail: Running from June 28 for the year free of charge
The National Museum of Ireland is unveiling some of the most memorable artefacts in LGBTQ+ history in Ireland from today, with items going on display in honour of Pride celebrations.
The incredible items include 'Panti's dress' – worn by Panti Bliss when delivering her famous 'Noble Call' speech in the Abbey Theatre in 2014, and the wedding dresses of Minister Katherine Zappone and her wife Ann Louise Gilligan.
The Rainbow Flag used by activist Conor Kelly to counter protest against extreme pro-life groups demonstrating outside Irish hospitals during the Repeal the 8th Campaign last year will also be shown.
The Rainbow Revolution Trail launched through the Collins Barracks site to emphasise noteworthy members of the LGBTQ+ community from early history to the present day.
Beautiful and historical video footage, photos and tales from public and private archival collections will be involved.
4. Pride Day at The George and Closing Party at The George, 12pm
Dublin's oldest LGBTQ+ bar and nightclub will host their very own Pride day and it's set to be amazing. Gok Wan will be there on Friday night DJ-ing, so there'll be some top tunes bouncing off the walls.
The George is a momentous aspect of Irish culture, and they always know how to throw a party. They'll be hosting Pride Day from 12pm with some unforgettable drag shows kicking off.
To top off the weekend of Pride celebrations, Dublin drag queen Shirley Temple Bar is hosting bingo night at The George (their usual Sunday vibe).
Shirley's bingo night is Ireland's longest running weekly drag show, and they've got a snowball prize to be won on the night so it's set to be unmissable.
5. Street 66 Discotheque, Friday at 10pm/Street 66 Pride & Love, Saturday June 29, 12pm
Parliament Street favourite Street 66 (formerly The Front Lounge) are hosting some very special Pride celebrations on Friday from 10pm and Saturday from 12pm; 'Discotheque' and 'Pride & Love'.
Special guests for Friday's 'Discotheque' night include Pixie Woo and 1980s and 1990s disco hits mixed with all time pop classics are on the music menu.
The most well-known and loved Pride anthems will be booming from the DJ booth at 'Pride & Love' on Saturday night, and the bar has just launched it's own limited edition Stonewall Beer to mark 50 years since the Stonewall Riots.
They want to remind everyone exactly why Pride came about, while offering a grand oul' time too, of course.
6. Mockie Ah: Dublin Pride Vogue Ball, Workmans, Friday June 28
The biggest drag family in Ireland are bringing their Vogue Ball to Dublin tonight, hosted by Candy Warhol.
Sponsored by Dublin Vintage Factory, Workman's will host Mockie Ah and a massive lineup of special guest DJs, judges and performers.
Categories include: Butch Queen (First Time In Drag), Club Kids, Executive Realness, Opulence / Evening Wear, Body Positivity, Voguing, a secret round and the final round.
If you want to enter the competition, email puremockieah@gmail.com. Tickets are €10 and doors open at 11.30pm.
7. Panti Bar and Penny Lane Street Party, Saturday June 29
Panti Bliss has only just recently opened the sister bar to Panti Bar, Penny Lane, and it's gorgeous.
On Saturday, the two bars will host a street party of the ages from 2pm in Dublin city centre.
8. Grace #4- Queer Rave, Saturday June 29, 11pm, The Sound House
This is genuinely techno heaven for the gays. The new rave parties hosted by Grace have a no phone policy, and it's strictly for dancing to your heart's content only and living in the moment.
Their fourth rave takes place at the Sound House on 28 Eden Quay this Saturday, starting at 11pm.
Enjoy the greatest gay weekend of the whole year, and we hope you feel more loved and empowered than ever before.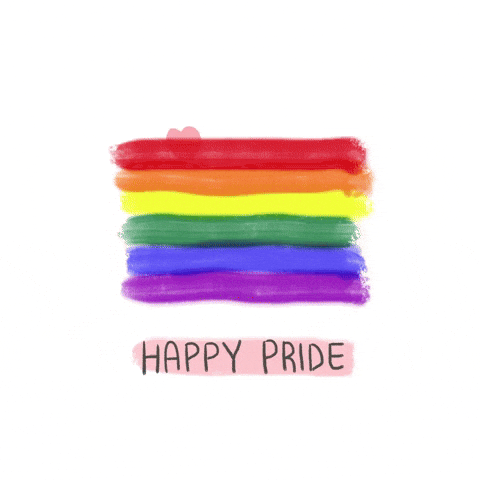 Feature image: Flickr/Hugo Jarocki