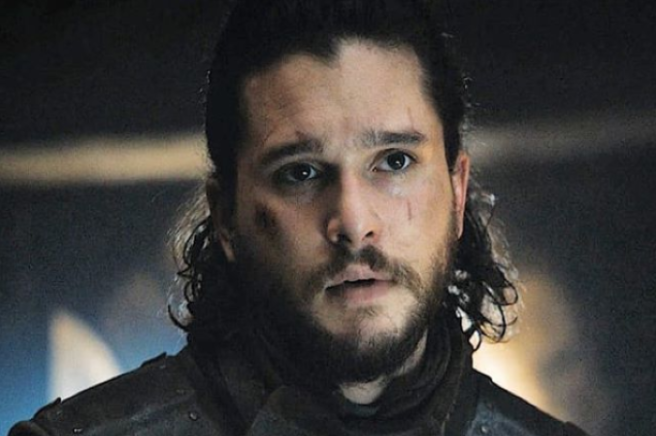 Game of Thrones is one of the biggest shows on the planet, and has turned some of it's cast into superstar actors on the global stage, but it might have turned out pretty differently.
One of these iconic roles is none other than Jon Snow, but we just can't imagine anyone other than the handsome Kit Harington playing him. Guess who else auditioned for his role, though?
Nicholas Hoult. That's right, About A Boy and Tolkien star went out for the protagonist role but claims his hair and fake tan got in the way of thing…
Imagine Kit Harington didn't land the role and then never met his wife in Iceland, Rose Leslie, AKA Ygritte and the love of Jon Snow's life? Nicholas Hoult had a pretty odd excuse for the audition going badly.
"I think I auditioned for Jon Snow," Hoult told Page Six at Montclair Film Festival's screening of his new film.
"I remember it because I was filming Clash of the Titans at the time, so I had long hair extensions. They gave me a ponytail and also a very patchy fake tan. So I remember being like, 'This is probably not what they're hoping for,' and it obviously wasn't."
Hoult admitted to watching the first season of the massive HBO series, but failed to keep up after that. Maybe Ned Stark's death was too much for him? He apparently is waiting "to be laid up in bed with the flu" to binge-watch GOT.
"I auditioned for the pilot. I had no idea what Game of Thrones was. Didn't get it. Kind of forgot about it." Little did the showrunners and cast know, the show was about to BLOW UP.
Despite not landing the key role, the 29-year-old wasn't too hard done by. He's super busy promoting the new X-Men film Dark Phoenix and Tolkien with Sophie Turner and Lily Collins.
He randomly practised painting while filming X-Men as preparation for playing Lord of the Rings author JRR Tolkien.
"I painted … and copied his illustrations because I didn't know that," he said. "I didn't know he drew the maps and illustrations for his books.
"It was just something that I was like, 'Oh, he was interested and did that and that's something that maybe can give me some subconscious element of his nature.'"
Fair play to the lad, but we're so glad Kit Harington became a household name after landing the role of Jon. He seems pretty perfect to us, and is just as modest and shy in real life.
*SPOILER INCOMING*
This casting news comes after Maisie Williams confessed that she almost didn't audition to play Arya Stark…imagine. Who would have killed the big bad Night King?!
Feature image: Instagram/@hotforharington