Jennifer Aniston has opened up about the strained nature of her dysfunctional relationship with her late mother, Nancy Dow.
The actress describes the correlation between their maternal bond and her complex new Netflix film Dumplin', in which she plays a pushy mother and former pageant queen.
In the new movie, her daughter is plus-size and enters herself in a competition purely to make a dramatic statement regarding unrealistic beauty standards in our society.
The 49-year-old actress spoke candidly to The Sunday Telegraph about the many parallels between how Dow treated her during her childhood and Dumplin's expression of mother-daughter relationships.
When asked whether the two were similar experiences, Aniston replied "Where do we start?"
"One of the reasons I really loved the mother-daughter aspect of it was because it was very similar in a way to what my mother, and our relationship, was," Aniston told the publication.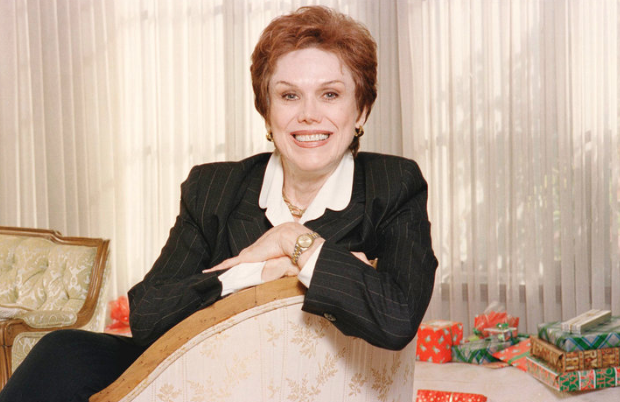 Nancy Dow, based on Aniston's description of her, was clearly preoccupied with her daughter's appearance.
"She was a model and she was all about presentation and what she looked like and what I looked like," The former Friends actress commented. The star endured a highly-publicised fall-out with former actress Dow.
"I did not come out the model child she'd hoped for and it was something that really resonated with me, this little girl just wanting to be seen and wanting to be loved by a mum who was too occupied with things that didn't quite matter."
The actress added that she really resonated with the film's message, which encourages the audience to embrace their flaws and imperfections.
"This movie is so special because it is about stripping away those preconceived notions of beauty, trying to become individuals and not feeling that we have to live up to some unrealistic ideal that society is feeding up to us," she explained.
"My idea of beauty is, it's what makes you feel beautiful and what makes me feel beautiful are the people around me, the life that I have. And maybe a good hair day."
Aniston previously told The Hollywood Reporter in 2015 about Dow, saying; "She was very critical of me."
Nancy wrote a biographical book in 1999 about their strained relationship: From Mother and Daughter to Friends: A Memoir, which Aniston saw as a breach of privacy.
"Because she was a model, she was gorgeous, stunning. I wasn't. I never was. I honestly still don't think of myself in that sort of light, which is fine."
We think she's absolutely beautiful, inside and out. Dow passed away in 2016 at the age of 79, after a long illness.