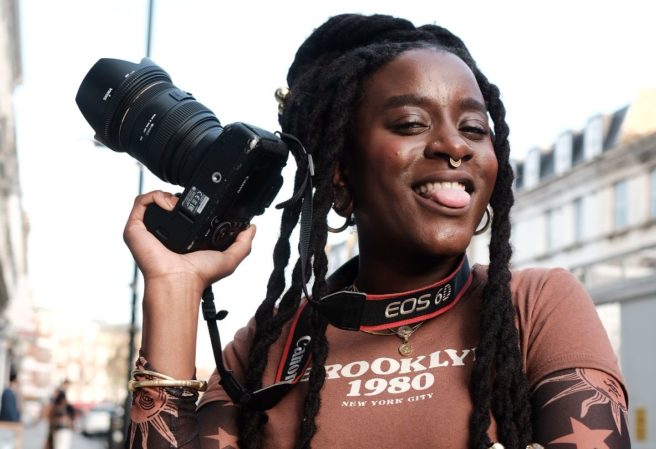 When it comes to representation of body types, shapes, sizes, skin tones, differences in ability and gender and sexuality diversity, anyone who doesn't fall into a stringent subtype of Western beauty standards can go years without seeing anyone who looks like them in the media.
Luckily, we're are wising up, and championing diversity more and more as a society, however Dove have revealed that 70% of women say they still don't feel represented in the images they see every day.
Brands, publications and agencies have a responsibility to showcase people of all appearances – and clearly, it's what people want to see. How often have you felt dissatisfied with your body after seeing a post on social media, or read a makeup article only to find your skin shade is a mere afterthought? This stops now: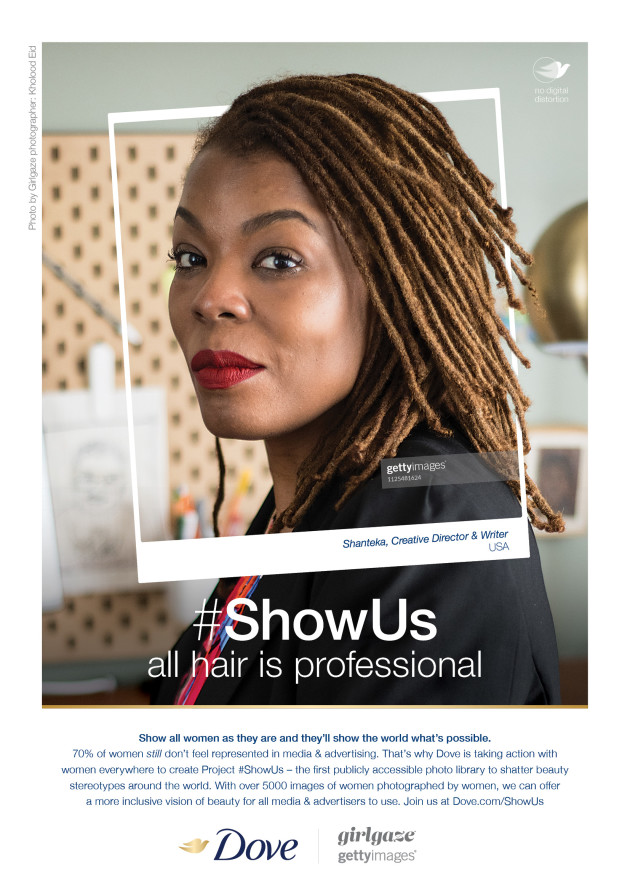 When you read an article, just like this one, and scroll through the images scattered throughout it, those pictures often come from a photo agency, like Getty. Dove have teamed up with Getty to create over 5,000 images of people of all types that publications and brands can use in their content – so theres no excuse for a lack of diversity anymore.
The project, called #ShowUs, showcases women without retouching – so that people can finally see somone they relate to in pages opf glossy magazines or in the main image of an online article.
Project #ShowUs is the world's largest stock photo library created by women and non-binary individuals to shatter beauty stereotypes and is available now for the media and advertising industries to view, license and use in their next project or campaign – all shot by Girlgaze, a group that represents a diverse, global community of women, female-identifying and non-binary people.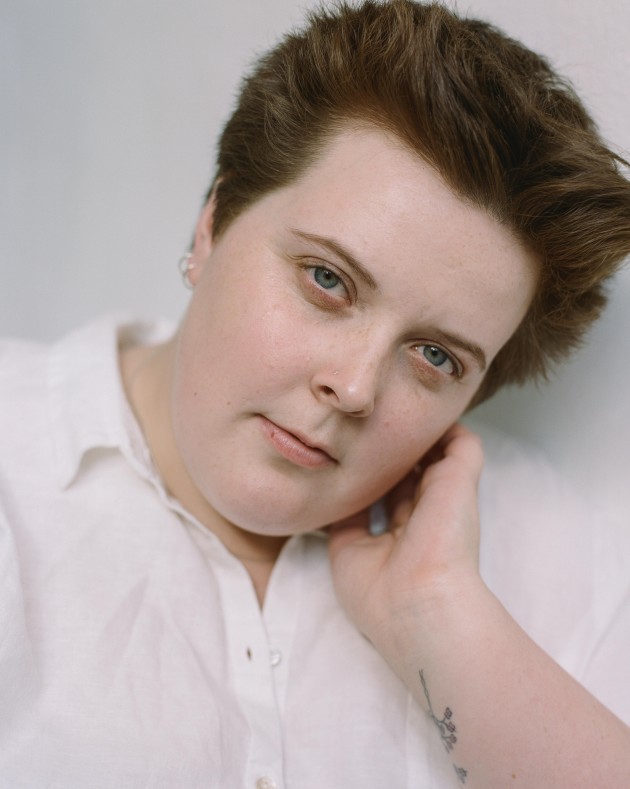 The cause seeks to end the stereotypical view of what a woman looks like, and showcase many different types of individuals.
The project is unapologetically real, and marks the beginning of a more diverse range of representation in media.
The public have long rallied for this, and finally, Dove is brining it to the table. In one of the largest global studies of its kind, Dove research study shows that 67% of women are calling for brands to step up and start taking responsibility for the stock imagery they use.
On Getty Images, the search term "real people" has increased +192% over the past year, "diverse women" by +168%, and "strong women" by +187% providing more evidence of the demand for a more realistic portrayal of women and beauty.
There is also huge need for stock imagery to include women in more progressive and empowering roles and scenarios with "women leaders" up by +202%.
It looks like we now have the opportunity to appreciate beauty in all of it's forms.