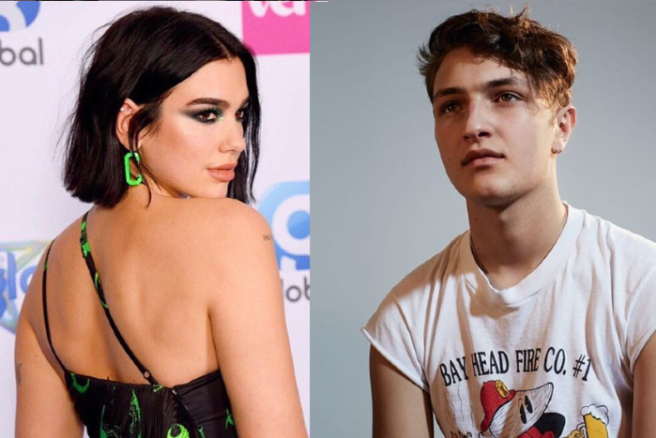 Dua Lipa is reportedly dating model Anwar Hadid after breaking up with her long-term on-again-off-again boyfriend, Isaac Carew.
The New Rules singer has apparently been spending time with the younger brother of Gigi and Bella Hadid in Los Angeles following her split from the chef.
According to Glamour UK, Lipa attended Hadid's birthday party in Malibu last week, where they were spotted "cosying up" to one other.
Sources have said Lipa was pictured "by Hadid's side" on Instagram stories as his guests sang 'Happy Birthday' to him. Lipa and Gigi are meant to be close friends, which could explain the link to Anwar.
The Sun has also claimed that Lipa and Hadid have gone on a "string of dates"'; "Dua and Isaac have a lot of history and he holds a special place in her heart," an insider told the tabloid.
"But she has been in Los Angeles almost every day since they split again and she has been able to spend time with Anwar, who she really gets on with. They are a lot closer in age and it's just been fun," the source added.
"It's a confusing time for both Dua and Isaac but she is just going with the flow and doing what feels right."
Carew dated Lipa between 2013 and 2017, but the pair called time on their romance. Dua then dated Paul Klein, the lead singer of band LANY, but rekindled her relationship with Carew last year and attended the Met Gala with him in May.
"Dua and Isaac have really struggled to see each other since getting back together," a source told The Sun. "They wanted to make things work and things were great between them for a while but she is just getting busier and busier.
"She is gearing up to release new music and has basically been performing across the world non-stop for the past three years so it's been tough. It's been a difficult decision but ultimately they haven't been able to make things work"
Hadid and Lipa could be just friends, of course, but boy would they make a damn handsome couple.
Feature image: Instagram/@anwar_hadid8/@dualipa