James Blunt is coming to Ireland!
The singer is set to play one of his biggest Irish shows ever next summer and we can't wait to see him live.
James Blunt will play at the Iveagh Gardens on July 12, 2020. Tickets, €54.50 inclusive of booking fee, will go on sale Friday, November 25 at 9AM.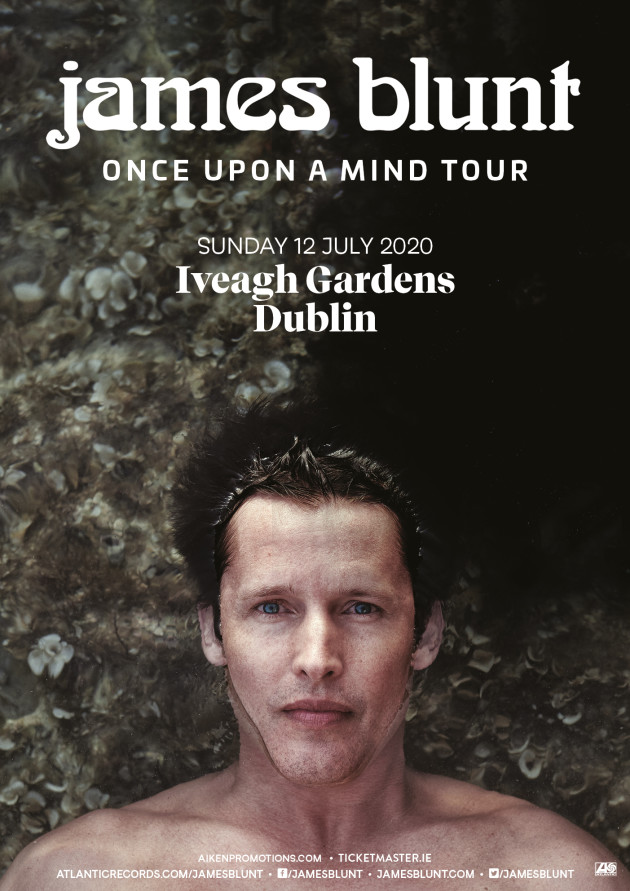 Blunt's classic 2004 debut album Back To Bedlam, has just been named as one of the top ten best-selling albums of that decade. His sixth studio album Once Upon A Mind, has reinforced his reputation for writing honest, emotional songs that people can easily relate to.
His recent appearance on Graham Norton was notable on several levels.
He performed a heartfelt rendition of Cold with a beautiful gospel choir, then joined a sofa that included Bruce Springsteen and Robert DeNiro, and proceeded to steal the show with his quick wit and charm.
Watch his performance HERE.