Whoops We're Back….at Copper Face Jacks next summer!
Paul Howard's smash hit musical, Copper Face Jacks: The Musical is back at the Olympia Theatre in 2020 following triumphant summer runs in 2018 and 2019.
Packed full of craic, huge laughs, Culchies, Dubs, lots of shifting and an incredible cast, Copper Face Jacks: The Musical, is set to be the summer sensation for a third time! Opening at the Olympia Theatre for a strictly limited run from 10 June until 27 June 2020, tickets are priced from €26 (plus booking fee and €1 restoration levy) and go on sale this Friday, November 29 at 9am sharp.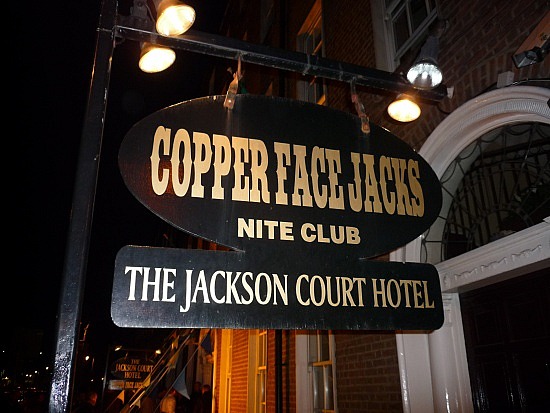 Johnny Ward is back as Gino Wildes and is reunited with and Michele McGrath (The Tudors, Damo and Ivor) as Gretchen Ackerman, Rachel O'Connell (The Young Offenders) as Lucelita Ni Choncubhair, Kelly Marie Ni Cheallaigh (My Romantic History) as Therese McQuill, Shane Fallon as Anto Moran and Daithi O'Donnell (Ros Na Rún) as Jeremiah.
From the creator of Ross O'Carroll Kelly – Paul Howard, Copper Face Jacks: The Musical, is a love story set on the eve of a Dublin v Kerry All Ireland Final, when a sweet Kerry girl ends up falling head over her flat-shoes for the Captain of the Dublin football team – Gino Wildes.
Can love conquer all as these two young sweethearts face massive cultural and linguistic hurdles on their road to happiness/Croker?
Copper Face Jacks: The Musical is produced by Kite Entertainment and Verdant Productions in association with the Olympia Theatre.
Original Concept Created by Darren Smith with Paul Howard.