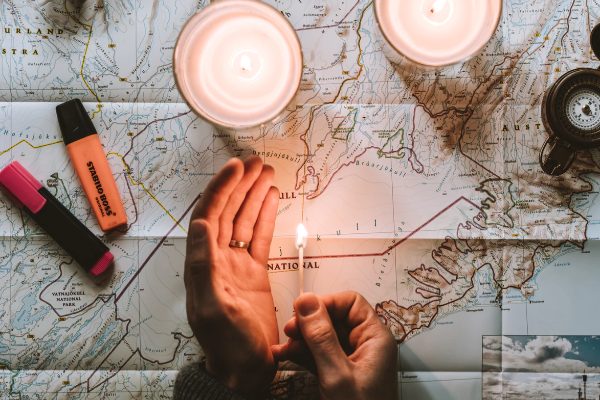 If you are looking for a beautiful gift for a loved one, or a sure-fire way to treat yourself, look no further. We've found the perfect Irish-owned company who carefully create hand-made products to soothe the soul and melt your heart.
Candles have different meanings for every occasion; be it a special moment of celebration, a birthday festivity or just a calming night-in for the ultimate relaxation experience, a scented candle is the ideal reminder of healing and peace.
The talented founder of Lovato Candles created the luxury brand when he was just 20-years-old in his home county, Cork.
Jason Hamilton-Foott began the company from his home in the autumn of 2016, and the collection of gentle wax products has gone from strength to strength ever since.
The handmade candles are curated using only 100 percent natural wax and the finest blend of fragrance oils, ensuring that the end products are unique to each buyer.
Jason's candles are an outlier in the market. Immediately a standout favourite, the high quality ingredients, contemporary design and careful crafting from beginning to end have attracted attention of consumers worldwide.
The founder's love of travelling is a major influence on his brand and combined with his appreciation of Irish life, has resulted in a huge variety of scents and diffusers resembling the fragrance of our natural lands blended with those of further afield.
Lovato Candles have received a mountain of praise for their fragrance products which never fail to soothe, satisfy and exceed customer expectations.
Jason's collection is comprised of a range of ten fragrances of scented candles and diffusers, each Lovato candle is instantly beloved both at home and abroad.
The choice within the Lovato Candle range is extensive; you can choose between votive candles, candles with a luxury box, clear candles, luxury candles with a silver lid and three-wick candles, as well as diffusers and wax melts.
Some of the beautiful aromatic fragrances include; Black Plum & Rhubarb, Seaweed and Juniper, Lemongrass and Ginger, Rock Salt and Driftwood, Thai Lime and Mango, Mandarin and Sandalwood, and Night Blooming Jasmine. Each one is truly a gift for the senses.
Lovato Candles are stocked in some of Ireland's most celebrated retailers. Jason and his company now have their own Bandon studio where their decadent collection is carefully crafted.
Why not try give your perfect match the tranquil candle they deserve? We want the full range for maximum comfort within our home, these crafted candles are the image of self-care.