Following a post-mortem examination at Cork University Hospital, a number of packages have been recovered from the stomach of a young man who died on board an Aer Lingus plane.
The 24-year-old Brazilian national, whom independent.ie has named as John Santos Gurjao, fell ill on Lisbon-Dublin flight EI 485.
He reportedly became "extremely violent" – even biting a fellow passenger who attempted to restrain him – before falling unconscious and dying.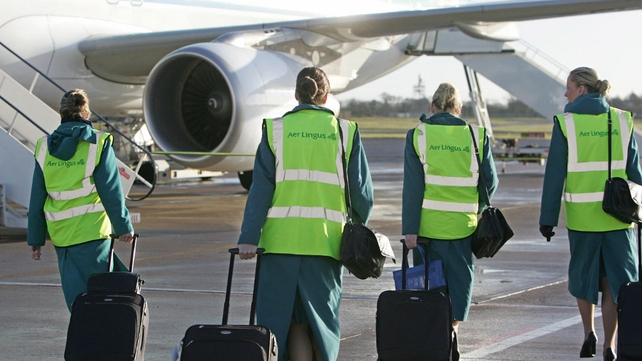 The packages have now been sent for forensic analysis. RTÉ News reports that at least one of them was ruptured. They are believed to have contained cocaine totaling around 800g in weight and worth €55,000 on the street.
A Garda spokesman confirmed late last night: "The post-mortem has taken place. A number of packages have been recovered and have been forwarded for forensic examination. The toxicology results are awaited."
The flight was diverted to Cork with the pilots citing a "medical emergency," and requesting permission to make an unscheduled landing.
This morning, gardaí continue to question a 44-year old Portuguese woman who was also on the same flight. It is believed that 2kg of a powdered substance has already been recovered from her luggage.
RTÉ says she has been living in Dublin for several years and is involved in a number of businesses, including offering herself as a consultant to non-EU residents seeking visas to work and study in Ireland.
The post mortem was conducted by Assistant State Pathologist Dr Margot Bolster, who has now also ordered further toxicology tests.
In an astonishingly account, John Leonard, who was also on the same plane, has yesterday told Cork's 96fm that the Brazilian man was "on the ground shaking violently" prior to his death.
He went on to explain: "The noise he was making was like something I have never heard before.
"It's not something you'd hear everyday. It was like deep anguish is the best way I could describe it, very, very troubled.
"Not screaming in a sense, you know if you'd hurt yourself or something, just very guttural, from deep within him."
Mr Leonard furthermore said that it was a "very violent end". He stated: "To die that way in the back of an aeroplane, it's not right. It was not very pleasant at all."