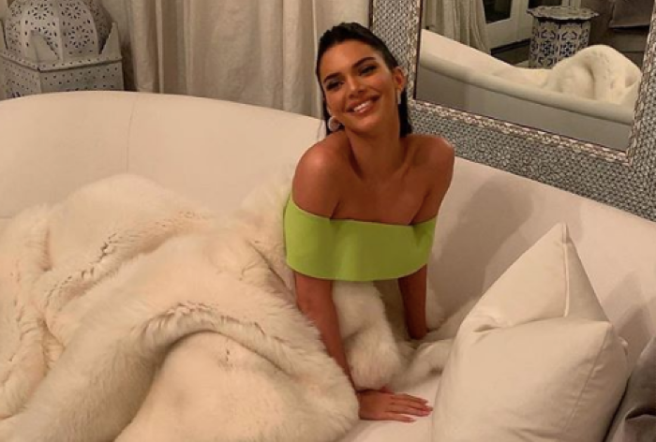 Whilst the other Kardashian-Jenner family are tending to their children – Kendall is very much living the fun aunt life and LOVING it.
Hitting the slopes for the festive season, the model looks UNREAL in a pink bikini.
Braving the snow in -2 weather conditions, the 23-year-old was snapped in Aspen.
Soaking up the stunning scenery, Kendall simply wrote in the caption: "f*ck it's cold."
The Victoria Secret model is enjoying the downtime with a customised snowboard.
In her Instagram stories, Kendall showed off the board which reads: "omg they killed Kenny."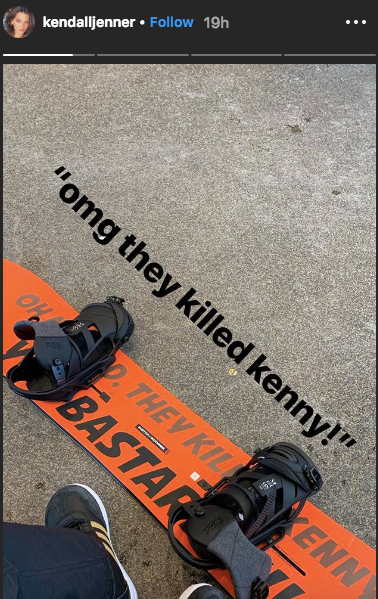 Recently, Kendall joked on Twitter about missing out on the family Christmas card.
She was the only sister missing from the shot and the only one without a small human.
Kendall tweeted the picture of the card along with: "HA, well this is awkward."
HA well this is awkward pic.twitter.com/gyyxVZLSDE

— Kendall (@KendallJenner) December 24, 2018
Kim quickly explained that this year they had waited until the last minute to do it and they attempted to just get as many people as they could for the photo.
"Schedules we're changing, my husband was in and out of town. But The day of this card last minute realised we were all together so we had all of our kids come meet us," she tweeted.
"Kendall and my mom rushed to a meeting after this shoot so this is what we have! As many of us as possible," she added.